In the No Longer Not Yet
Opening
Wednesday, February 5, 5:30 pm – 7:30 pm
At the Gallery
Free admission
Facebook event

---
Indigenous Memes: A Workshop for Beginners
with Fallon Simard

Thursday, February 6, 5:30 pm – 8:00 pm
EV2.781 (1515 Saint-Catherine St W)
Free admission, RSVP: robin.simpson@concordia.ca
Co-presented with First Voices Week —WAKE UP: Re-Storying the Land
In English
Facebook event
Led by Indigenous video and meme-maker Fallon Simard this workshop will provide an overview of his work and teach beginners how to use Photoshop and phones to create memes.
Simard will introduce his meme series Over-Researched and Under-Invested examining 2SLGBTQQIA inequality and discrimination from the perspective of human rights, economics, and mental health. He will also discuss the principles of Zaakidiwin Inakinogewin* underpinning Anishinaabe specific solutions to the problems addressed in the series.
Through the tutorial participants will learn the basic tools of Photoshop to create a meme and a GIF. They will also learn to produce memes on their phones, should they not have access to the notoriously expensive Photoshop.
Expect to laugh, disarm some stigma surrounding 2SLGBTQQIA Indigenous people, and learn to create a meme and GIF.
*Zaagi'idiwin Inakinogewin is an Anishinaabe concept that asserts trans, two-spirit, nonbinary, gender nonconforming, and queer Indigenous citizens are central to governance and nation building. It is an Indigenous legal concept that requires the elimination of transphobia, homophobia, cis-sexism, trans-misogyny, stigma, and violence against trans and gender diverse peoples from Indigenous communities.
Fallon Simard's memes and videos capture the conflicts created by colonialism, land, politics, and capitalism. The Anishinaabe-Metis artist makes moving and still images as an embodied and visceral response to Indigenous identity that dispels current tropes of Indigenous art. By contrast, Simard investigates intensity and burden as products of injustice(s), human rights violations, and colonial violence. In his videos and memes, Simard illustrates bad feelings and harms from different Indigenous contexts to reveal new modes and effects of colonial-capital-racial policy. Simard's work mobilizes grief, intensity, and trauma as mitigation tools to colonial-capital policy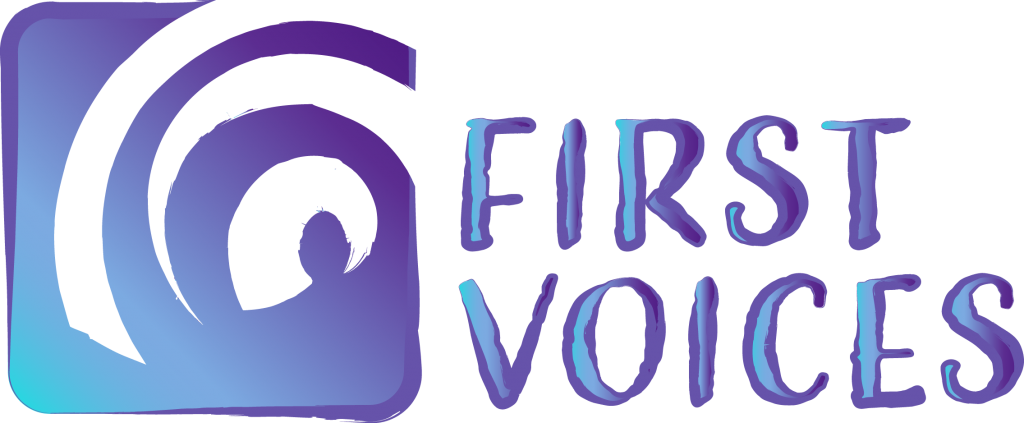 ---
In response to the exhibition, Rodney Saint-Éloi, writer, poet and editor at Mémoire d'encrier has devised a two-part proposal. One is a series of texts to be circulated every Friday during the exhibition. The other is a lecture at the Gallery on Thursday, February 20th at 5:30 pm.
Geography and the Lexicon of Misfortunes:  Lecture
Thursday, February 20, 5:30 pm
At the Gallery
Free admission
In French
Facebook event
"My mouth shall be the mouth of misfortunes which have no mouth, my voice the freedom of those which break down in the prison cell of despair." – Aimé Césaire (Trans.  John Berger and Anna Bostock)
Apocalypse, flood, chaos, earthquake, decay, crisis, suicide, cataclysm, fatality, downturn, plague, disaster, misfortune, hurricane…
What words are there?
Who has the right to name…?
Look to those who suffer?
Listen to their voices without betrayal, nor translation.
Apocalyptic Manifesto: Texts
Throughout the duration of the exhibition
An apocalyptic manifesto in thirteen brief texts founded in the experience of those suffering under what has been called the apocalypse.
Other sites
Other lives
Other routes
Other looks
Other languages
A decolonial perspective to put an end to colonial history and dominant discourses.
–
Poet, writer, essayist, publisher, born in Cavaillon, Haiti, Rodney Saint-Éloi is the author of fifteen books of poetry, among them Je suis la fille du baobab brûlé (2015, shortlisted for Le prix des Libraires and the Governor General's Award), Jacques Roche, je t'écris cette lettre (2013, shortlisted for the Governor General's Award). He has edited numerous anthologies. He published Haïti Kenbe la! in 2010 with Michel Lafon Publishing (preface by Yasmina Khadra) and Passion Haïti in 2016 with Septentrion (Québec) and 2019 with Grandvaux (Paris). He has realized numerous events, including Les Bruits du monde, Les Cabarets Roumain, and Senghor, Césaire, Frankétienne. He was awarded the prestigious Prix Charles-Biddle in 2012, appointed to the Académie des lettres du Québec in 2015, and named Compagnon des arts et des lettres du Conseil des Arts du Québec in 2019. He is the director of the publishing house Mémoire d'encrier, which he founded in 2003 in Montreal.

---
Tour in Arabic
Wednesday, March 11, 6:00 pm
الأربعاء 11 آذار/مارس، الساعة السادسة مساءً
ندعوكم/ن للانضمام إلى إيما حركة في جولة ومحادثة باللغة العربية لاستكشاف معرضنا الحالي "ما لم يعد موجوداً ليس بعد". المعرض من تقييم جوليا إيلرز سميث، ويضم أعمالاً لميريام تشارلز، وجيمس نيكولاس دوميل جودار، وروشيل غولدبرج، وفالون سيمارد، ومالينا سزلام، وسايروس ماركوس وير
At the Gallery
Free admission
In Arabic
Facebook event
Join educator Emma Haraké for a commented tour and conversation in Arabic on the exhibition In the No Longer Not Yet curated by Julia Eilers Smith and featuring work by Miryam Charles, James Nicholas Dumile Goddard, Rochelle Goldberg, Fallon Simard, Malena Szlam and Syrus Marcus Ware.