Lorenza Böttner: Requiem for the Norm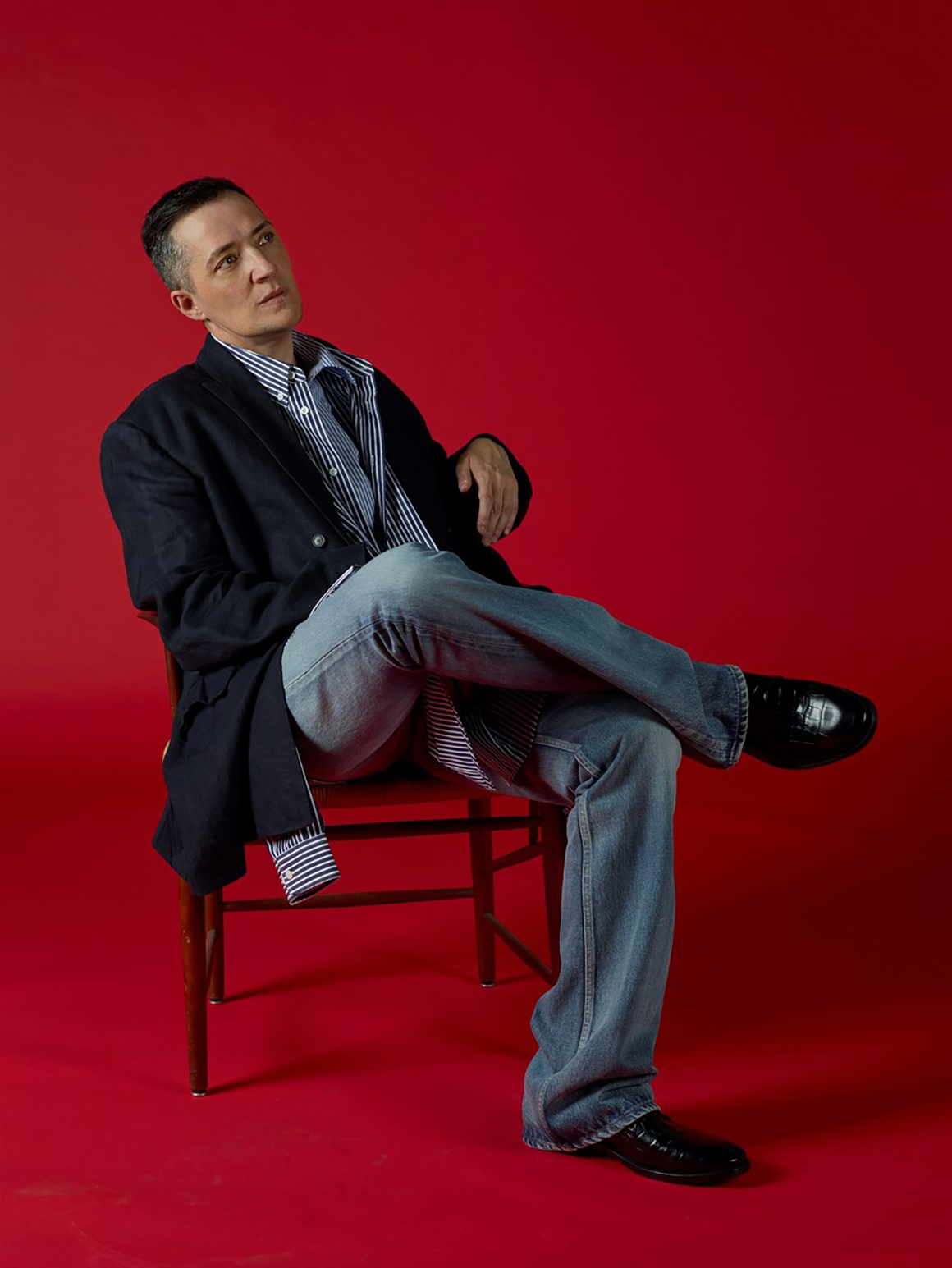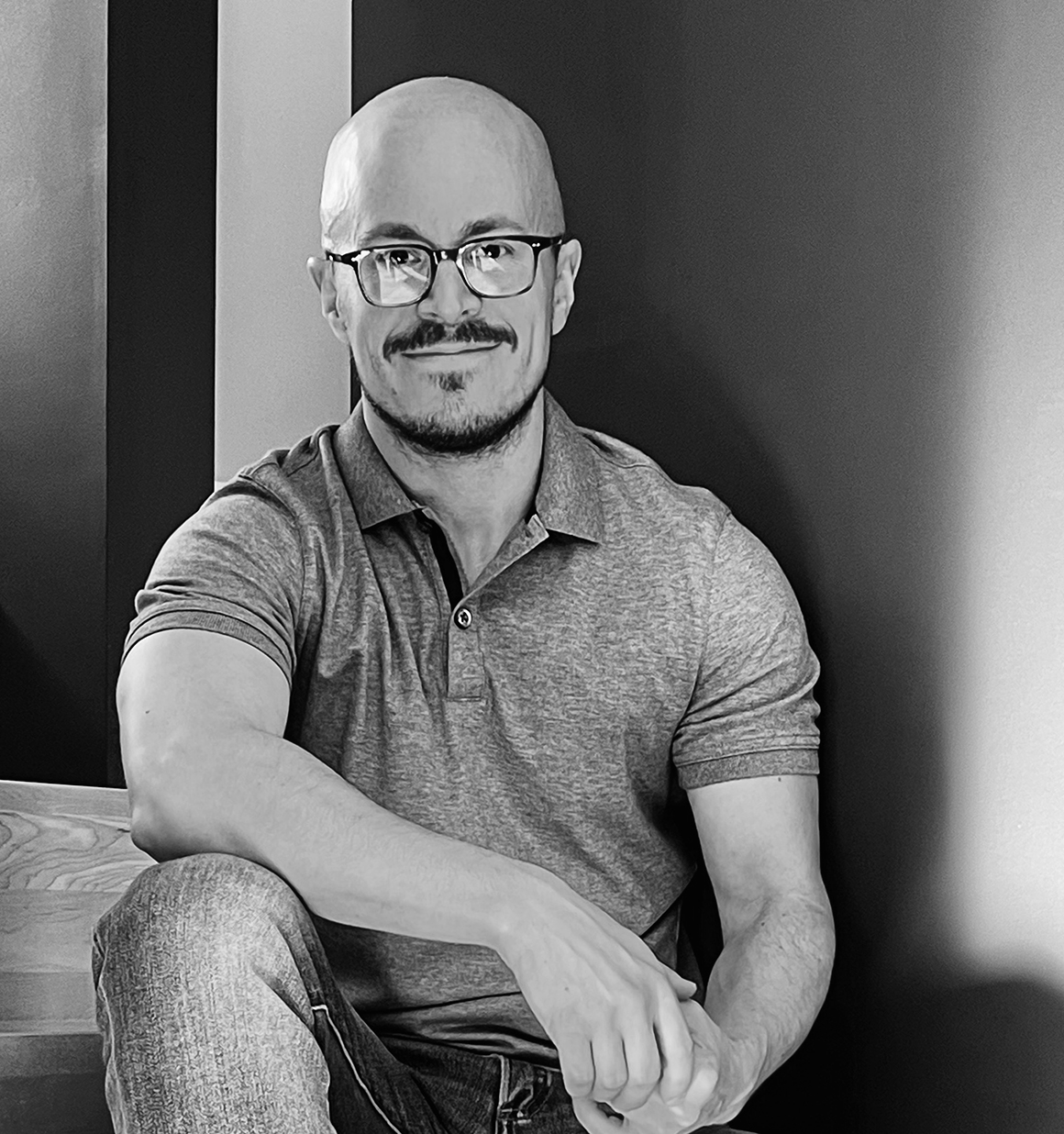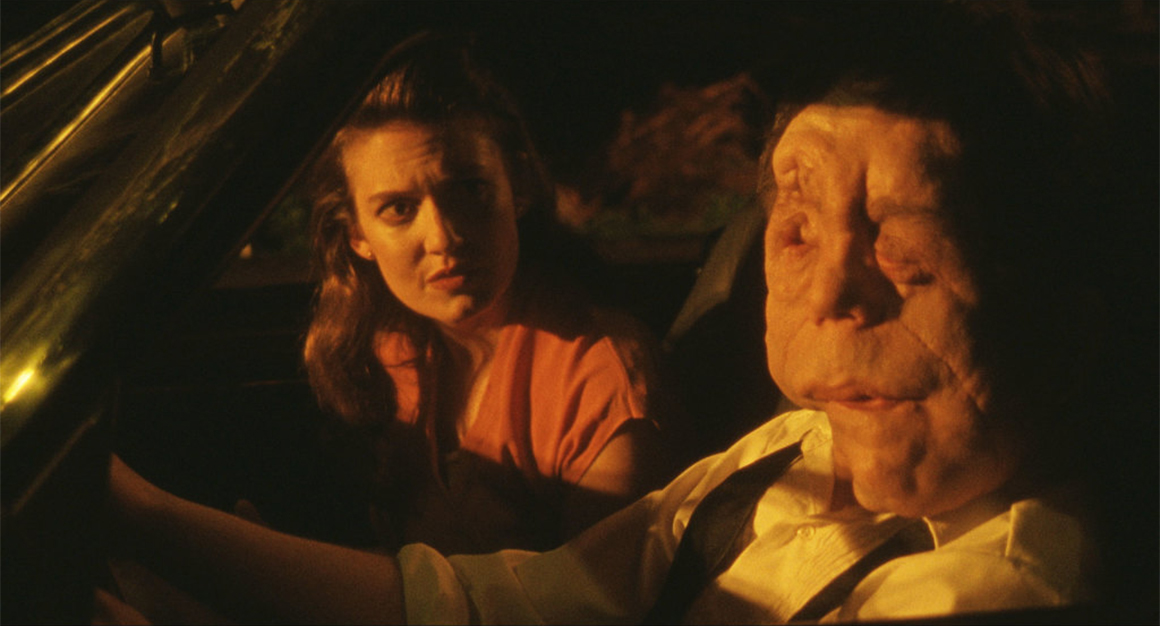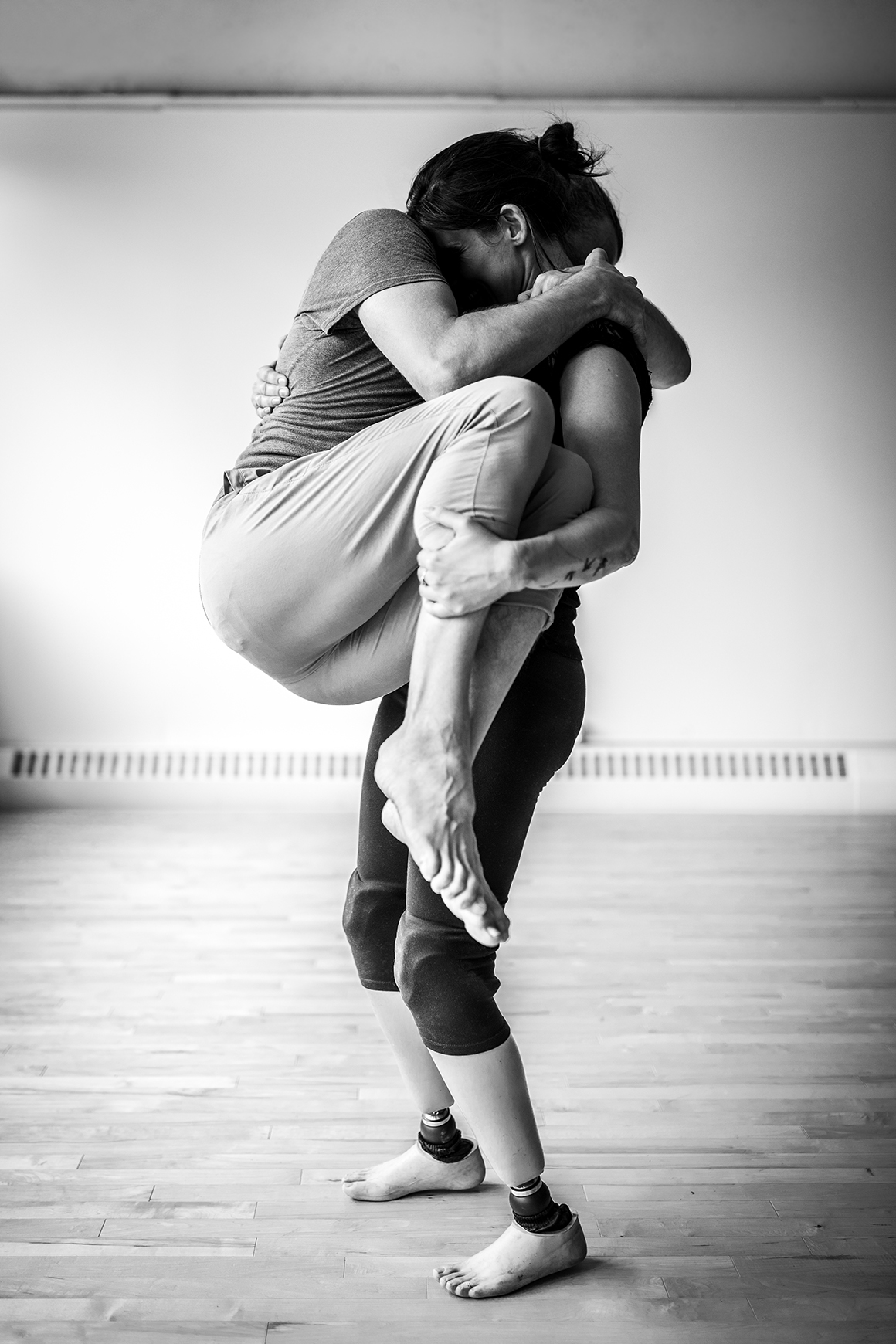 Living at the Intersection of Transness and Disability: Lorenza Böttner's Art as Resistance to Cisgenderism and Ableism
Lecture by Alexandre Baril
Friday, May 14, 12:30 PM
In French with LSQ interpretation
Free, online
YouTube Zoom
Watch the video of the lecture here.
Read more
There is a scarcity of work on the intersections of transness and disability and cisgenderism (or transphobia) and ableism. Yet this is an important topic because a significant proportion of trans people live are disabled and the violence experienced by this group living at the intersection of two oppressions is devastating. In the United States, 39% of trans people live with a disability or chronic illness and in Canada these numbers are even higher. This presentation proposes to: 1) provide an overview of the literature on these intersections; 2) analyze the barriers to theorizing these intersections; and 3) offer an intersectional analysis of trans and disability realities. During the Q&A period with the audience following the presentation, it will be possible to discuss these intersections in the work of Lorenza Böttner.
Alexandre Baril is an Associate Professor at the School of Social Work of the University of Ottawa. His work, carried out from an intersectional perspective, lies at the crossroads of gender, queer, trans, disability/crip/Mad studies, critical gerontology and critical suicidology. A prolific writer, he has published in journals such as Hypatia; Feminist Review; TSQ: Transgender Studies Quarterly; Sexualities; DSQ: Disability Studies Quarterly; Genre, sexualité & société; Recherches féministes.
Close
Lorenza's way: Functional Diversity and Aesthetic Disobedience
Lecture by Paul B. Preciado
Saturday, May 22, 12:30 PM EST
In English with ASL interpretation
Free, online Zoom
Read more
At the beginning of the 1980s, Lorenza Böttner, an art student at the School of Art of Kassel, wrote a thesis about non-conforming artists that she called almost satirically "Disabled?!" Questioning the possibility of using a medical category to unify and identify different practices of artist considered as disabled, Lorenza struggled to create a new critical and exhibition framework for her work to be seen and understood. Who has the right to represent and to exhibit? In which context have the works, practices and knowledges of those that have been considered "disabled" or gender "non-binary" been produced and exhibited? Can an image grant or deny a body political agency? How can a body construct an image to become a political subject? In what frame of representation can a body make itself visible as human? Is there any aesthetic difference between an image made with the hand and another made with the foot, or does this difference lie in a power relationship? Taking as starting point the art and activist practice of Lorenza Böttner, this talk addresses the relationship between institutional narratives of art history and somatopolitical minorities and calls for a radical transformation of exhibition frameworks and critical discourses.
Paul B. Preciado is a writer, philosopher, curator and one of the leading thinkers in the study of gender and sexual politics. A Fulbright scholar he studied at the New School for Social Research in New York under Agnes Heller and Jacques Derrida. Later he obtained his doctorate in philosophy and the theory of architecture at Princeton University. Among his different assignments, he has been Curator of Public Programs of documenta 14 (Kassel/Athens), Head of Research of the Museum of Contemporary Art of Barcelona (MACBA) and has taught Philosophy of the Body and Transfeminist Theory at Université Paris VIII-Saint Denis and at New York University. Following in the footsteps of Michel Faucault, Monique Wittig, Judith Butler and Donna Haraway he is the author of Countersexual Manifesto (trans. 2018); Testo Junkie: Sex, Drugs, and Biopolitics in The Pharmacopornographic Era (trans. 2013); Pornotopia: An Essay on Playboy's Architecture and Biopolitics (2019); An Apartment in Uranus: Chronicles of the Crossing (trans. 2020), which are key references for queer, trans and non-binary contemporary art and activism. His last book, Can the monster speak? will be published in English in 2021 by Semiotexte and Fitzcarraldo. He contributes on a regular basis to the print and online journals Libération and Médiapart.  He was born in Spain and lives in Paris.
Close
In dialogue with Lorenza Böttner: Requiem for the Norm – Public rehearsals
Corpuscule Danse
Free, at the Gallery
Reserve your spot
Friday, June 4, 4:00 PM to 5:00 PM; 5:30 PM to 6:30 PM
Saturday, June 5, 4:00 PM to 5:00 PM; 5:30 PM to 6:30 PM
Read more
Antonyms of the word "norm": aberration, oddity, deformity
Defined by the majority, the norm is a restrictive construction that distorts perception of the self according to "what must be," as an inexistent model or an impossible ideal. If we're making so much effort to move towards a norm, are we then not all a little abnormal?
In this public rehearsal, three dancers/performers investigate their identity in terms of a norm that escapes them. They propose an unfinished and deliberately shifting performance, as outside the norm nothing is ever fixed and all moves continually.
Bio
Founded in 2000, Corpuscule Danse's mission is the inclusion and promotion of integrated dance, which brings together performers with and without disabilities, within the cultural landscape. Constituting a still emerging field of exploration in contemporary dance, its mandate revolves around research, creation-dissemination and education (training, conferences).
Marie-Hélène Bellavance
A multidisciplinary artist, Marie-Hélène Bellavance completed her undergraduate degree in 2004 at Concordia University in Fine Arts with a minor in Psychology. She has since maintained a rigorous practice on the contemporary stage, establishing herself as an important emerging voice in the Montreal art milieu.
She has contributed to numerous group and solo exhibitions presented at diverse cultural spaces and museums in Québec. Her practice focuses on the contemporary body and its innate capacity for resilience. Through images, videos and installations she offers viewers a space of transformation in face of the different sorrows that cross us and which we inhabit.
In 2005 she made her first appearance on the dance stage with the company Corpuscule Danse, and later in 2006 as co-choreographer of a first work presented with Tangente. This piece, S'ancrer dans la suspension toured the Maisons de la Culture de Montréal the following year as part of Les Printemps de la Danse.
In 2008, Bellavance joined France Geoffroy in the artistic direction of Corpuscule Danse. As a performer for the company, she has danced for choreographers Jemima Hoadley (London, 2005-2007), Estelle Clareton (2009-2010), Chantal Lamirande (2013-2014), Benoît Lachambre (2016-2020) and Lucie Grégoire (2016-2020).
Simon Renaud
Simon Renaud is an artist based in Montreal. Originally from Gatineau, he is a part-time epileptic, full-time twin, and studies contemporary dance with a number of influential artists and mentors such as Sylvie Desrosier, Yvonne Coutts, and Peter Boneham at The School of Dance in Ottawa.
He has worked as a performer for numerous companies, including Toronto Dance Theatre, Dancemakers, Ottawa Dance Directive, Daniel Léveillé Danse, K par K as well as Canadian and French independent choreographers, among them Catherine Gaudet, Darryl Tracy, Tedd Robinson and Alban Richard.
Early on he discovered a need to make his own work. Architecture, visual arts, cinema and movement inspire his unique approach to performance. Across a surrealist universe, Simon uses the body as architecture in movement to bring to question solitude and nourish a reflection on individuality. The prevalence of slowness in his work is a manner of inviting the public to appreciate the beauty that we find between immobility and movement, the past and the future, and to contemplate the unstable and inaccessible moment of the present.
He has had the pleasure of presenting his work as part of numerous events in Toronto (Dancematters, p.s. we're all here, Summerworks, Artspin, Lo-Fi Dancemakers and She Was), Ottawa (Série Danse 10, Roughcut, ODD is OFF, Hype Frénésie Nuit Blanche, Les vitrines de l'avant-première), Montreal (vue sur la relève, OFFTA, Zone Homa), Newfoundland (Festival of New Dance) and New Brunswick (Atlantic Dance Festival). Simon was artist in residence with LA SERRE – arts vivants in 2018. His piece L'inanité des bibelots earned a Dora Mayor Award nomination for Andrew Hartley for best male performance. He is recipient of a residence in Aarhus, Denmark in collaboration with Circuit Est and Bora Bora Residency Centre. During summer 2020, he worked in collaboration with his twin brother, Mathieu Renaud, as the artistic collective Mon noM.
Georges-Nicolas Tremblay
A self-taught dance artist, Georges-Nicolas Tremblay studied in visual arts and theatre, and considers himself first as a creator. He has created over a dozen works of his own, in addition to choreographing operettas, musicals and music videos. In his current work, influenced by his personal explorations in queerness, he integrates text and song into dance, thus finding new ways to deepen his passion for musicals. He studies and explores collaborative practices as a way to de-hierarchize and queer art practices. These interests he developed while completing his master's degree in dance at UQAM, where he researched dance dramaturgy from a relational angle, reevaluating power dynamics within the creative process, and their possible impacts on the resulting work.
His career as a performer spans over twenty years. He has danced for choreographers such as Aurélie Pédron, Sylvain Émard, Isabelle Van Grimde, Harold Rhéaume, Hélène Blackburn and Hélène Langevin. He currently works for the companies Corpuscule Danse and Je suis Julio (Ariane Boulet, Nate Yaffe). Alongside his stage career, he is a dance mediator (FTA, DLD, city of Montréal) and teaches his vision of dance dramaturgy, in addition to being an artistic advisor and dramaturge for other choreographers.
Close
Screening and discussion
Chained for Life with Angelo Muredda
Tuesday, June 8, 5:30 PM
In English
Free, online
Zoom
Chained for Life, dir. Aaron Shimberg (2017)
91 min, in English
Read more
Join film critic Angelo Muredda for a screening and discussion on disability, representation and enfreakement.
This screening and discussion will put Lorenza Böttner's work in dialogue with Aaron Schimberg's 2017 film Chained for Life, a metafictional comedy-drama about the making of an exploitation movie starring a nondisabled actress (Jess Weixler) playing a blind woman and an actor with a facial difference (Adam Pearson) playing the Beast to her Beauty. A manic sendup of the representational politics of disability on film, and film history's frequent trading in images of carnival freaks and misunderstood monsters, Chained for Life is also an irreverent take on the ways disabled performers (and the nondisabled performers frequently wearing their bodily differences like costumes) navigate authenticity, fluidity, and the embodied tensions of art and commerce. In this talk and guided conversation, we will use Schimberg's film as a touchstone for a wider discussion of the uses and abuses of freak show culture, and irreverence and play as generative strategies for disabled performers to resist normative aesthetics and project their own singular counter-images.
Angelo Muredda is a Toronto-based film critic, programmer, and educator. His writing has appeared in outlets such as Cinema Scope, the National Post, the Walrus, and Film Freak Central. He hosts the online lecture series Disability on Film for the MNJCC. He holds a PhD in English on representations of disability in Canadian literature and film from the University of Toronto, and teaches in the Department of English at Humber College.
View the trailer:
Close
Lorenza Böttner: Requiem for the Norm
This series of public programs is part of the exhibition Lorenza Böttner: Requiem for the Norm curated by Paul B. Preciado. Presented in gallery from April 29 to June 19, 2021.