ONLINE SCREENING: VASES COMMUNICANTS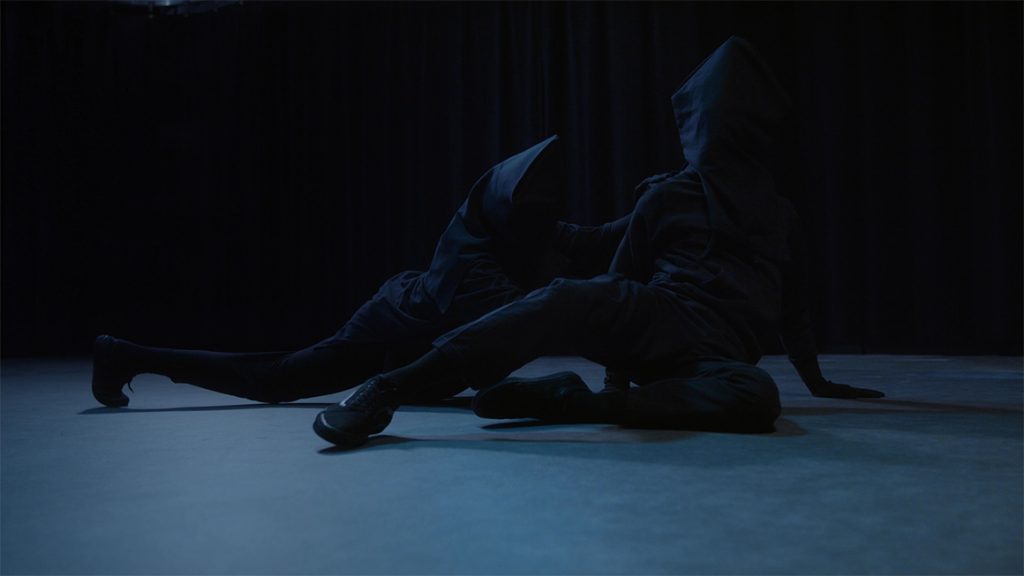 Edith Brunette and François Lemieux, Vases communicants, 2019-2020
HD video, format 1:85:1, colour, Dolby 5.1 sound, 17 min.
November 9 – 29, 2020
Through gestures, a landscape emerges, cobbled together and in motion. It testifies of a world crisscrossed by infrastructures that organize and cut—borders, pipelines, surveillance networks—yet also one striated by movements that evade capture—fugitive migrations, occupations, fatigue, accidents, leaks, rest. Movements of beings, things and restless materials, that leave traces and invite further breaks.
Screenplay and direction: Edith Brunette and François Lemieux
Cinematography: Nicolas Villegas H.
Sound recording: Pablo Villegas Hernandez
Performers: Marine Gourit, Stephen John Quinlan and Simon Grenier-Poirier
Technical assistance: Simon Grenier-Poirier
Narration: Anne Lardeux
Calibration: Sylvain Cossette
Sound mixing: Bruno Bélanger
Translation: Jessica Moore
Realized as part of LUX, Creation and Dissemination Residency jointly offered by Main Film, Oboro, Prim and Vidéographe, with the support of the Conseil des arts et des lettres du Québec.
Aknowledgement: Martine Frossard, Julie Tremble, Sami Zenderoudi and the team at Vidéographe; Aaron Pollard, Stéphane Claude, Charlotte Clermont and the team at Oboro; Sophie Carrier, Sylvain Cossette, Bruno Bélanger, Charlie Boisvert and the team at PRIM; Gabrielle Bergeron-Leduc, Alexis Landriault, Erin Weisgerber and the team at
Mainfilm.
Presented as part of Going To, Making Do, Passing Just the Same.