SIGHTINGS 33 – PRESENTATIONS & DISCUSSION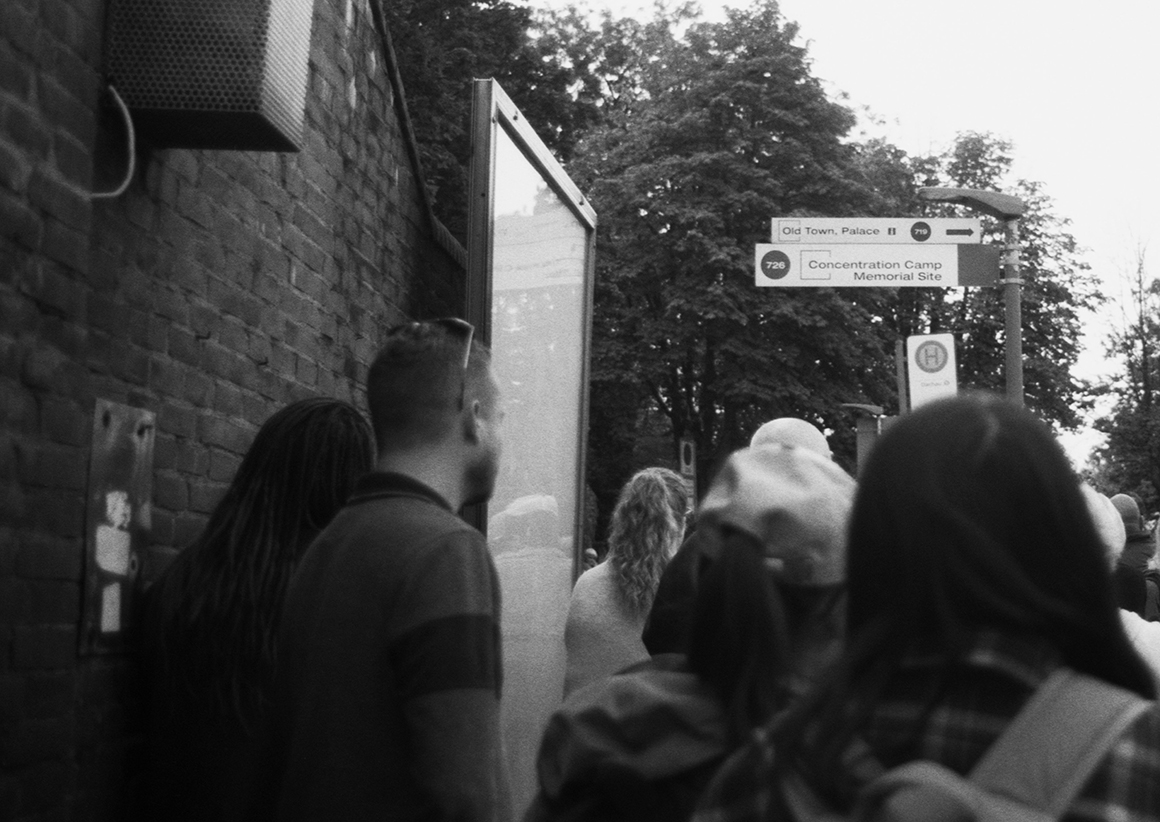 PRESENTATIONS & DISCUSSION IN PERSON
Wednesday November 17, 5:00 pm
In French and English
Free, at the Gallery
Join artist Emmanuelle Duret for a presentation of her SIGHTINGS 33 project followed by a conversation with María Juliana Angarita, doctoral researcher in museology, mediation and heritage, as well as Jennifer Carter, museologist and art and architecture historian. The three participants will present their research and discuss the challenges of reconstruction as a museographic strategy in sites of remembrance marked by violence.
Presentations:
Duret will retrace the production process of her project Die KZ und die Gedenkstätte: Replica I, from visiting the concentration camp to the design of her photographic installation addressing the reconstruction of the wrought-iron gate.
Angarita will provide insight on the contemporary relations between heritage and places of memory based on the concept of heritage of atrocity "from below."
Finally, Carter's presentation will consider the contemporary rise of human rights museums in different geopolitical contexts around the globe, and the expographic strategies employed as they mediate history, memory and historical justice.
Bio
Read more
Emmanuelle Duret lives and works in Tiohtià:ke / Montréal. She has participated in research residencies and group exhibitions at several centres including VU photo, Avatar, and Axenéo7, and is currently completing her Master's degree in Visual and Media Arts at the Université du Québec à Montréal. Through an interdisciplinary and conceptual approach, Duret explores the boundaries and links between text, image, space, memory, and history while creating a dialogue with photography as a way to bring about historiographic reflections. Her current projects examine memorial sites, dark tourism, intergenerational transmission, and written and oral history.
María Juliana Angarita is a doctoral researcher in museology, mediation, and heritage at the Université du Québec à Montréal under the direction of Jennifer Carter. She is a Pierre Elliott Trudeau Foundation Fellow and a Doctoral Fellow of the Fonds de recherche du Québec. She is interested in processes of heritage-building "from below" within the communities affected by the internal armed conflict in Colombia.
Jennifer Carter is Associate professor in the Department of Art History and interfaculty graduate Museology programs at the Université du Québec à Montréal in Canada, where she recently completed a 5-year term as Director of the museology programs. Jennifer's research investigates the global phenomenon of human rights museology, and considers how historical and social justice are negotiated curatorially and pedagogically in cultural institutions dedicated to human rights in different geopolitical contexts around the world.
Close
SIGHTINGS 33
This public program is part of SIGHTINGS 33, presented from September 2021 to January 2022 on the ground floor of the Hall Building of Concordia University: 1455, blvd. De Maisonneuve West, accessible weekdays and weekends from 7 am to 11 pm.