IGNITION 3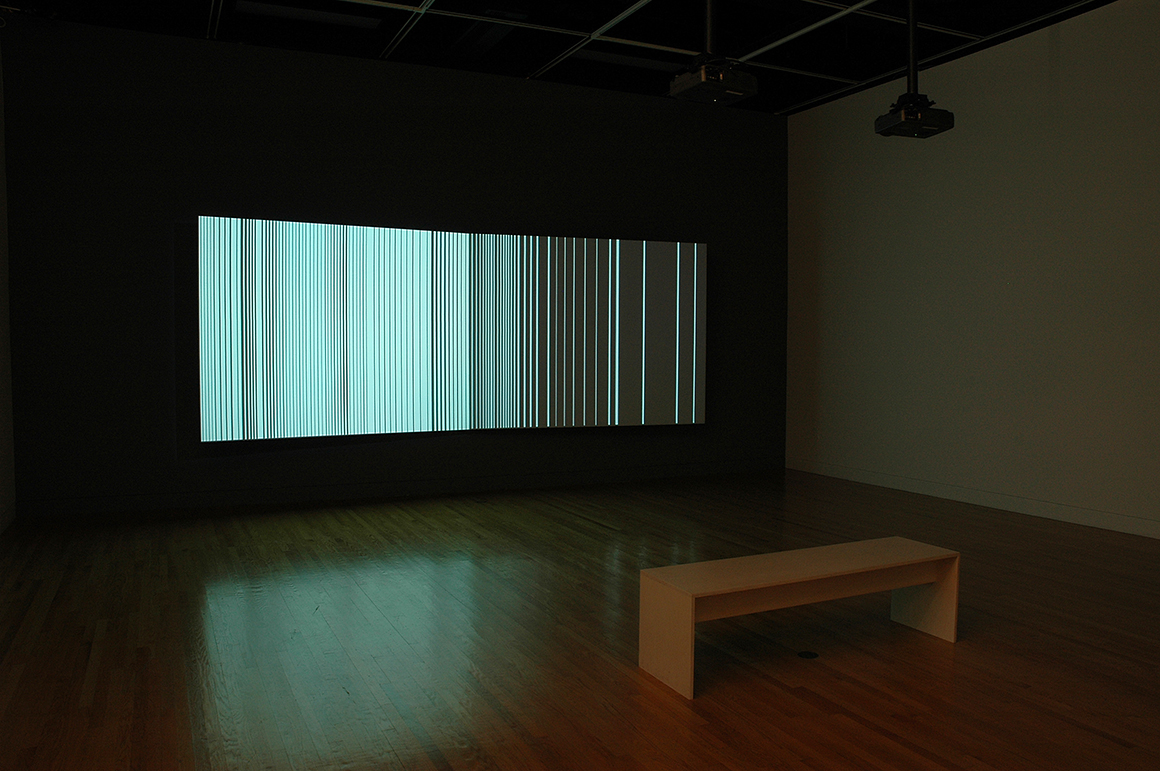 December 7, 2006 – January 6, 2007
Projects selected by Marie-Josée Jean and Michèle Thériault
Olga Chagaoutdinova, Esther Choi, Leigh Davis, Dil Hildebrand, Shawna Mcleod, Monique Moumblow, Pall Thayer
IGNITION is our annual exhibition of young and upcoming artists from Concordia's Graduate Studio Arts programme. This 3rd edition features work by seven artists whose practices include photography, video, painting, drawing and new media.
Olga Chagaoutdinova presents a selection from her photographic series Russian Pictures, which document the effects of Globalization on the cultural and social identity of middle-class Russian people, seventeen years after Perestroika. The clash of cultural references indicate a culture in transition, where values and taste change in pace with modern capitalism. Equivalents (Parallel Lines), by Esther Choi, plays with the dynamics of spatial perception and Op Art through the use of video, where a sequence of moving vertical lines creates a destabilizing optical effect. In her video and sound installation Robert, Leigh Davis reveals the intangible, private space of the performer, where experience is communicated through the process of gesture, repetition and the construction of psychological space over time. Paintings by Dil Hildebrand portray a surreal vision of the natural world, borrowing techniques from scenic painting for film, kitsch landscapes, and the history of art. Shawna McLeod's large-scale drawings combine self-portraiture, collage, doodles, and confessional messages in elaborate compositions where sincerity and irreverence co-exist. A video by Monique Moumblow shows two infants whose gaze is transfixed by an unseen moving object – the relationship between their simple, repetitive movements, and the ridiculous sounds of the unseen object, reveal the humour and banality of early human development. Pall Thayer's media installation is a live-action composition where a computer mines the endless stream of images and text that circulate on the Web through Flickr.com and Blogger.com. Random images and text are collected and processed to create an ongoing digital collage of visual and sonic information.
The works featured in this edition of IGNITION were selected by Marie-Josée Jean, Director of VOX in Montreal, and Michèle Thériault.
The Leonard & Bina Ellen Art Gallery's contemporary exhibition program is supported by the Canada Council for the Arts.