OUT OF GRACE
Five spaces, five weeks, five performers and five visual artists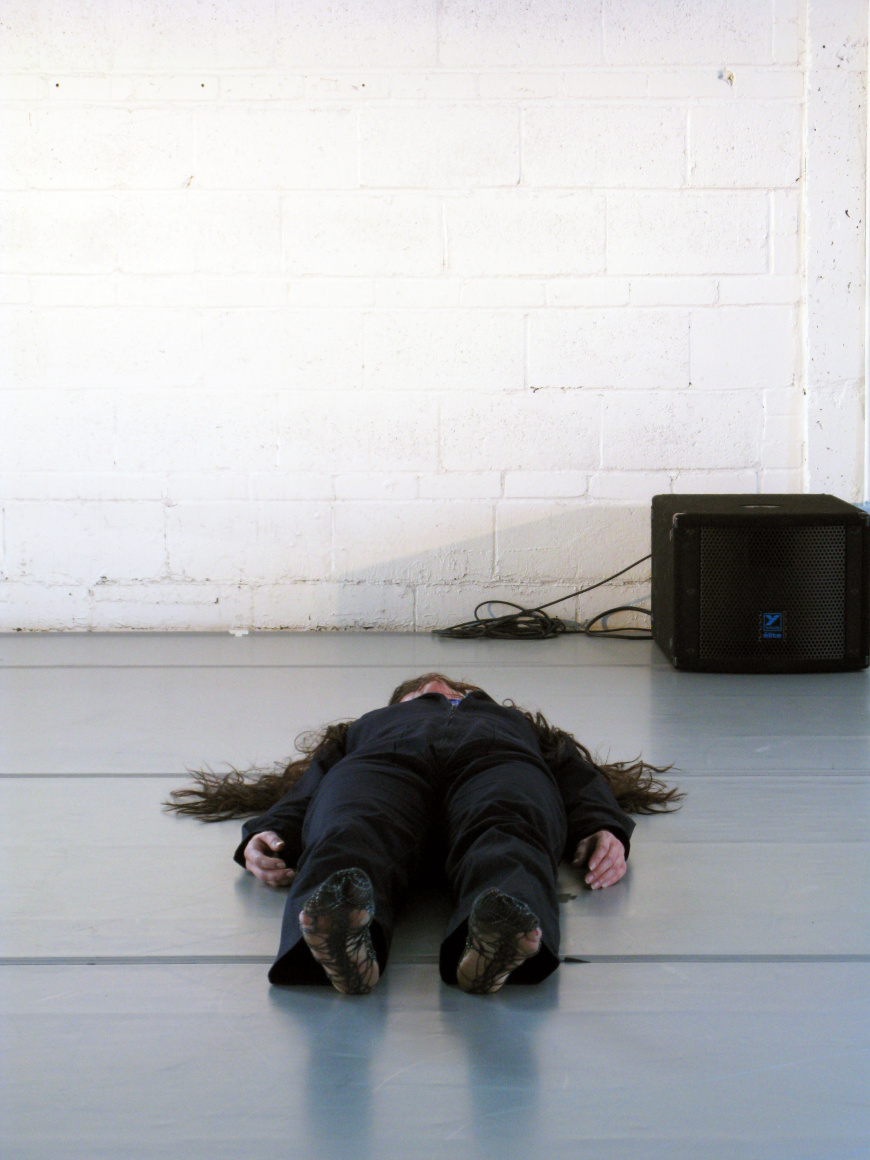 November 3 – December 11, 2010
A project by Lynda Gaudreau in five phases
Exhibition Opening
Wednesday November 3, 5:30 – 7:30 pm
Artists: Alexandre David, Jérôme Fortin, Aude Moreau, Yann Pocreau and Chih-Chien Wang
Performers: Karina Iraola, Anne Thériault, Émilie Morin, Amélie Bédard-Gagnon, Marilyne St-Sauveur
Intern-performers: Josianne Latreille, Josiane Fortin, Anouk Thériault, Élise Bergeron, Marie-Pier Bazinet, Corinne Crane-Desmarais, Nancy Rivest, Catherine Lepage, Karenne Gravel, Chantal Hausler, Andrée-Anne Ratthé, Eugénia Khoury, Chloe Millsop-Melançon, Raphaëlle Perreault, Amélie Rajotte, Gabrielle Surprenant-Lacasse
Extras: Jeanne Dubé-Blanchet, Ariane Dubé-Lavigne, Anne Trudel, Eve Leclair, Olivia Lathuilliere, Marie-Pier Morin, Renée-Anne Patenaude-Blais
Creative Assistance: Matteo Fargion and Anne Thériault
Lighting: Alexandre Pilon-Guay
Sound Design: Alexandre St-Onge
Coproduced by the Leonard & Bina Ellen Art Gallery and Lynda Gaudreau | Compagnie De Brune.
Montreal choreographer Lynda Gaudreau has developed a project for the Gallery's exhibition spaces. This hybrid and experimental project, at the borders of choreography and exhibition making is at once a choreographed exhibition and an exhibited choreography that questions the nature and relationship of these practices.
What might an exhibition beginning with dance and ending with visual art be? From its opening to its closing, how does the exhibition space include the living body? How does this body coexist with the artworks in the contested space of the gallery?
In and with the space itself, OUT OF GRACE, employs choreographic tools in rethinking the white cube. Choreography is not restricted to the body but also addresses the organization and continual construction of space. Visual artists have been invited to create works over the five weeks during which the exhibition takes place, thus encouraging the public to visit the gallery repeatedly. Over time the works and the exhibition spaces will be transformed, as will the visitor's experience.
OUT OF GRACE is both dynamic and playful. Elementary devices such as sound, lighting and the presence of the body draw the visitor in and activate modes of display and perception, addressed here according to a performative and compositional logic. What is entailed by these modes when works coexist with the body? How does experiencing sound, lighting, their activation and deactivation become a tool to sharpen our perception? Little by little, the white space of the Gallery is filled by intensities, by a noise that immerses it in silence, in a dense and mute experience of the body, the object and space.
The Leonard & Bina Ellen Art Gallery's contemporary exhibition program is supported by the Canada Council for the Arts.