SIGHTINGS 12: "Memories are motionless"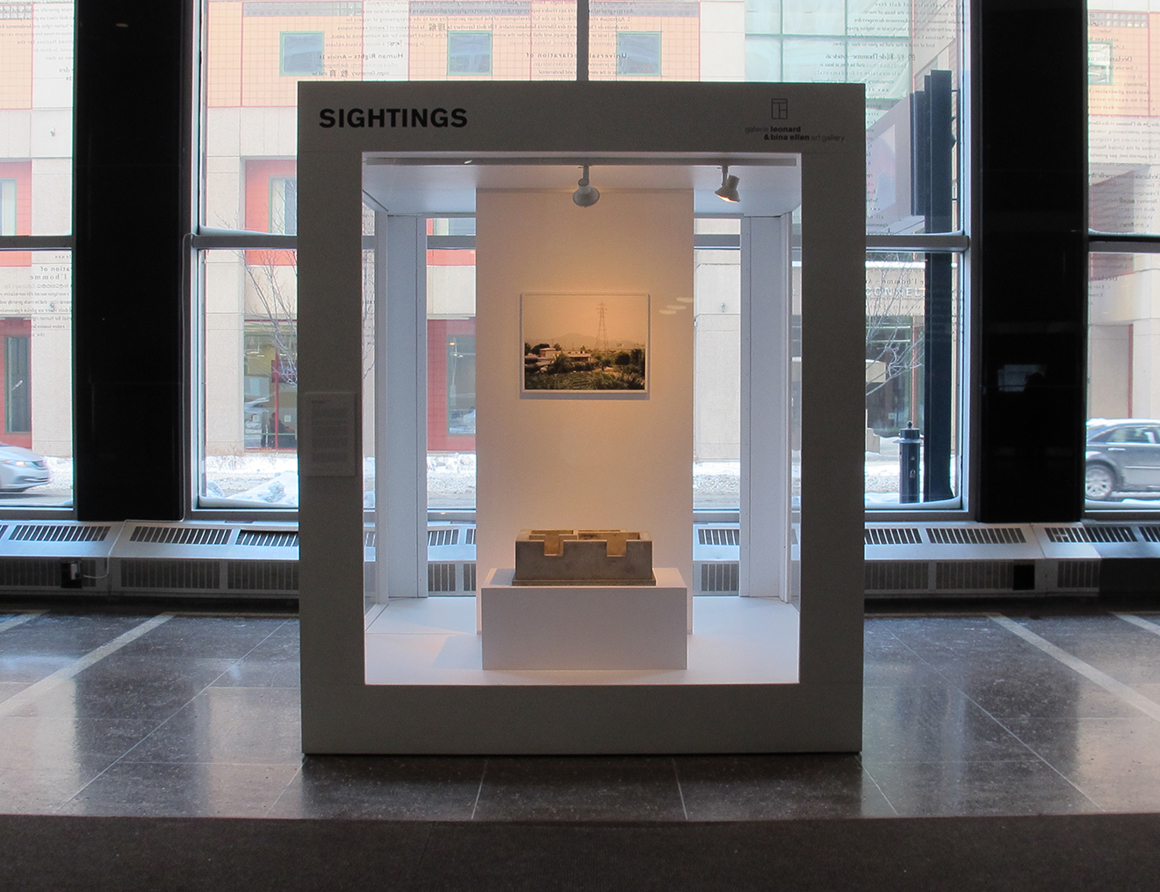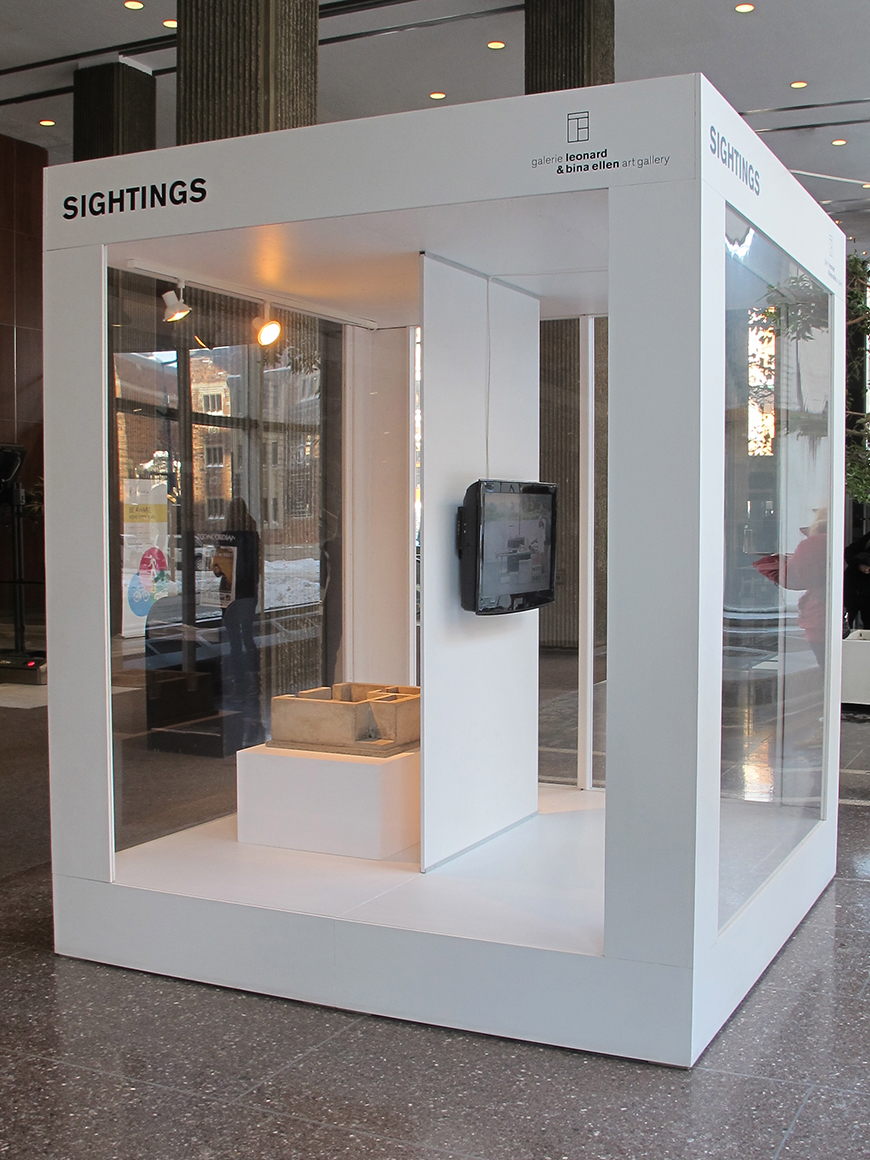 February 1 – May 10, 2015
A project by Jinyoung Kim
"Memories are motionless"1
A house is a site where intimate personal narratives and conventional formality converges. It is as much a psychological space layered with the most intimate personal memories, as it is a formal architectural structure that stands in a geographical location. Through this installation, I wanted to approach the house as a conceptual entity, where one's emotional and psychological memories collide and converge with architectural conventionality, a potential site of intersubjectivity. Specifically, I am interested in looking at domestic objects as an agent that activates intimate memories and architecture as the formal convention that exist as an anchor that grounds and contains such experiences.
The installation presents a video and an architectural model of the foundation walls and basement structure of a house that belongs to my paternal side, which symbolizes a place of initial security and an origin for myself. It is a place that informs my cultural identity, and provides a sense of continuity through my past and present.
Read more
The basement structure model has been built using concrete as a main material and the floor plan has been drawn based from memory by navigating the interior space of my mind. The video shows a person placing household objects repetitively around the confined place under an open sky, surrounded by medium height concrete walls echoing the structure of the model. The action is taking place on the rooftop of the house, that is fenced by the walls but exposed to the open air. The passing motorists on the paralleling road can look into the space fairly closely if they are curious enough. This certain lack of privacy strangely renders the rooftop space a semi-public platform.
Sighting's cube in the lobby of the Hall building houses art objects within its confinement. It is slightly isolated from the traffic, although it stands in passersby trajectory. I perceived the cube as potentially an intimate space within the transitional, communal characteristic of the lobby area, in which the objects' presence stand uninterrupted and isolated, even though they are visually exposed to the public. I wanted to work with this understanding of the cube, where the boundary between inside and outside are slightly confused and perceptually crossed over. This particular environment and viewing experience of the cube reinforces the convergence and collision between public and intimate, which relates to my installation.
Jinyoung Kim
1. Gaston Bachelard, The Poetics of Space, trans. Maria Jolas (New York: Orion Press, 1964), 9.
Close
Jinyoung Kim renders personal narratives into poetic vision forming symbolic and metaphoric visual condensations. Her works resonate with everyday experiences, imbuing them with meaning through appropriating them into different contexts. She is interested in conditions of liminal self-identity and displacement. Kim holds a BFA from OCAD University in Toronto and received her MFA from Concordia University in 2014. She has exhibited her work in Toronto and Montreal and recently showed at the Leonard and Bina Ellen Art Gallery, at Galerie Lilian Rodriguez and at Espace Cercle Carré. Kim was shortlisted for the 2014 Claudine and Stephen Bronfman Award in Contemporary Art and has received the Roloff Beny Foundation Fellowship in Photography. Kim lives and works in Montréal.