SIGHTINGS I: Inondations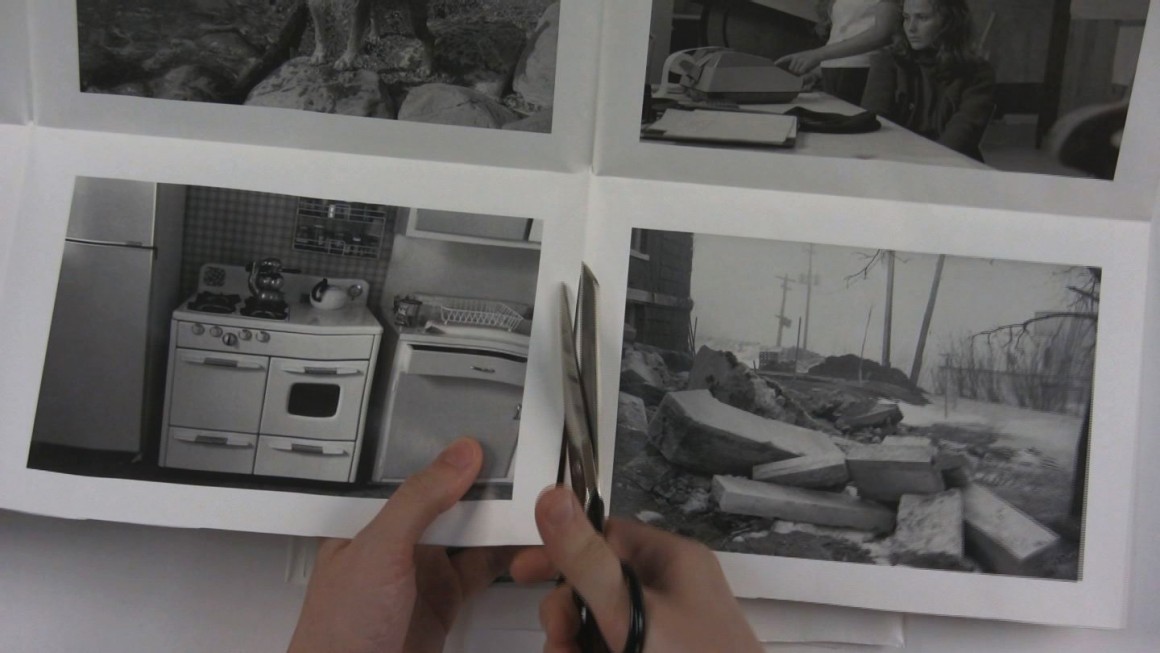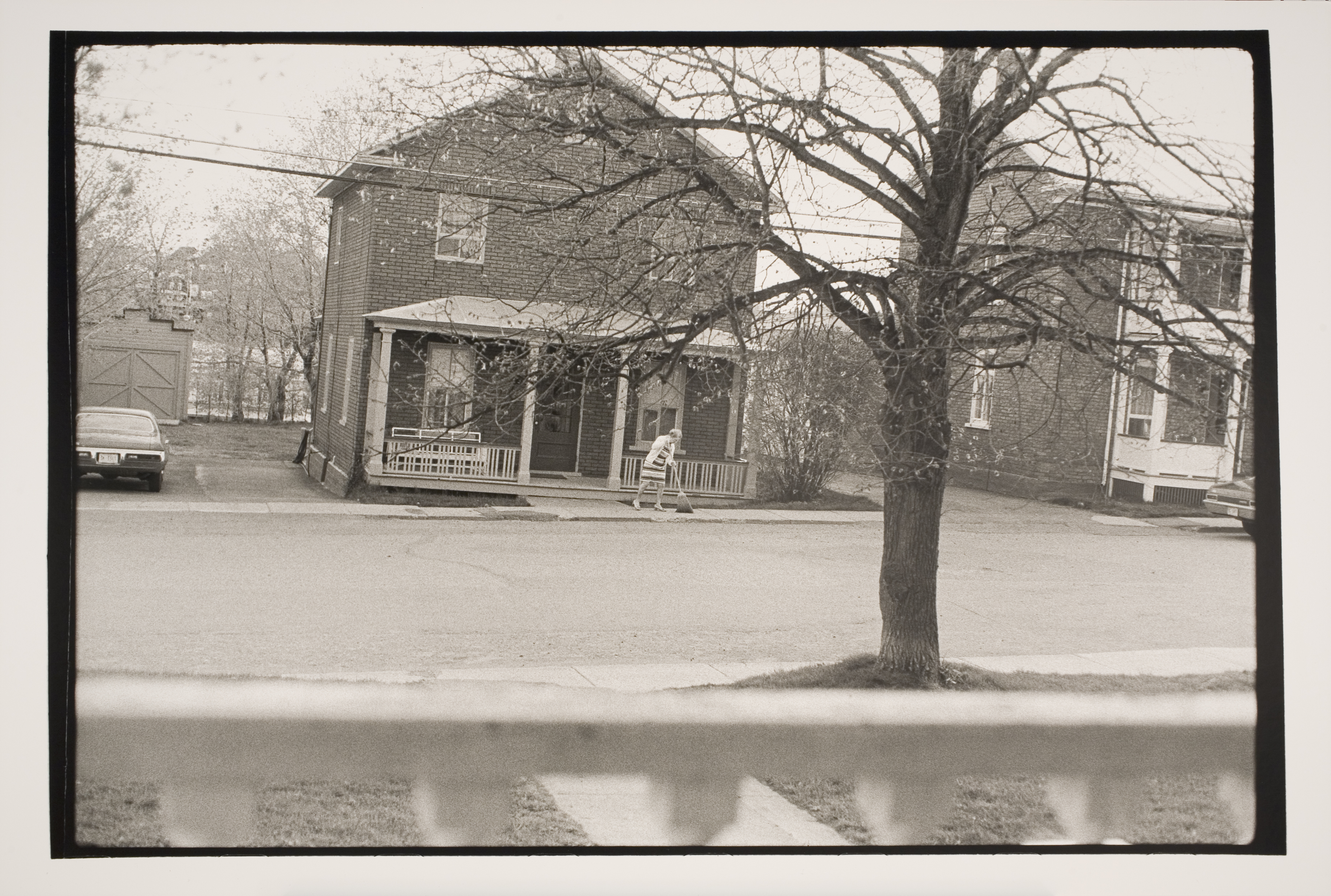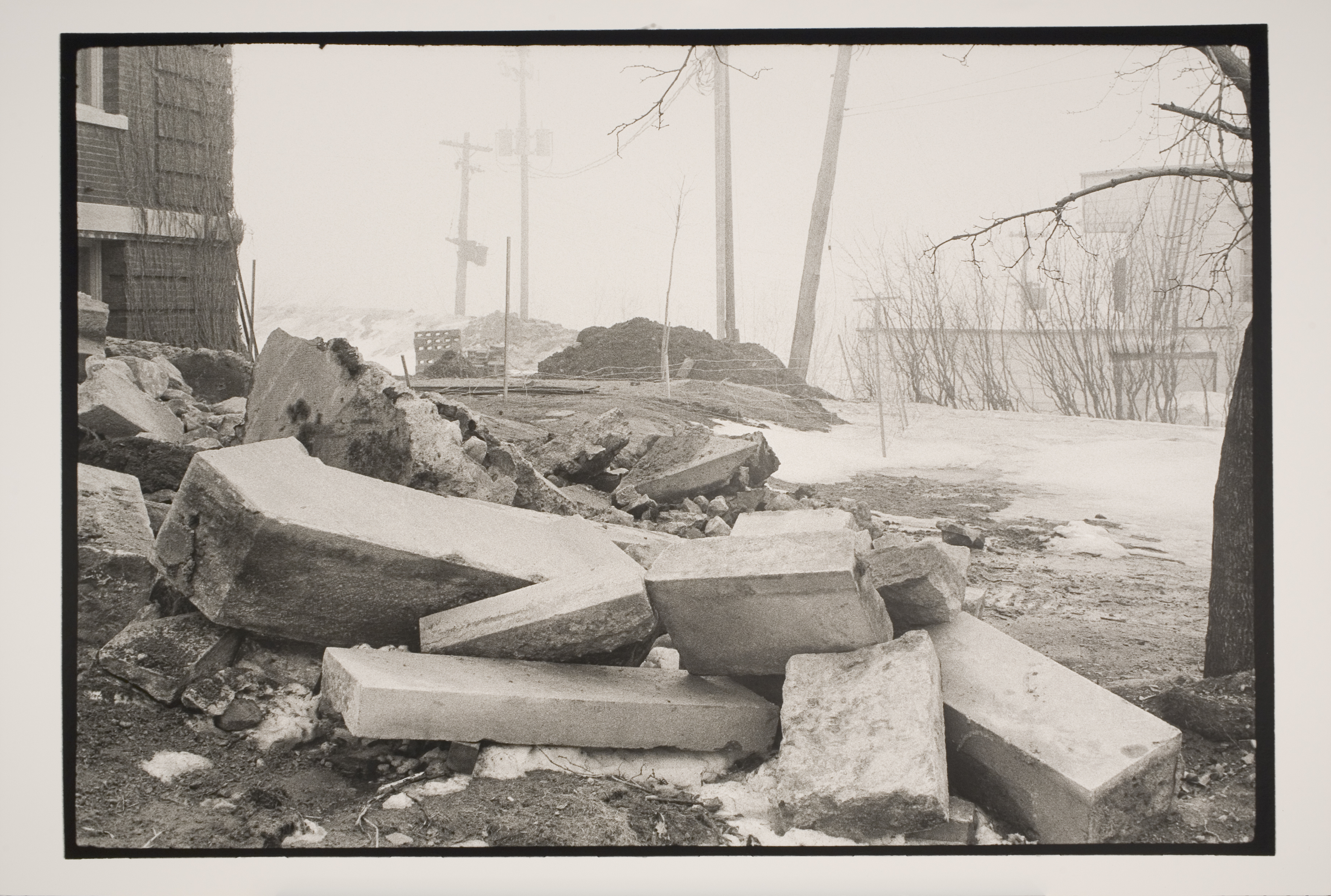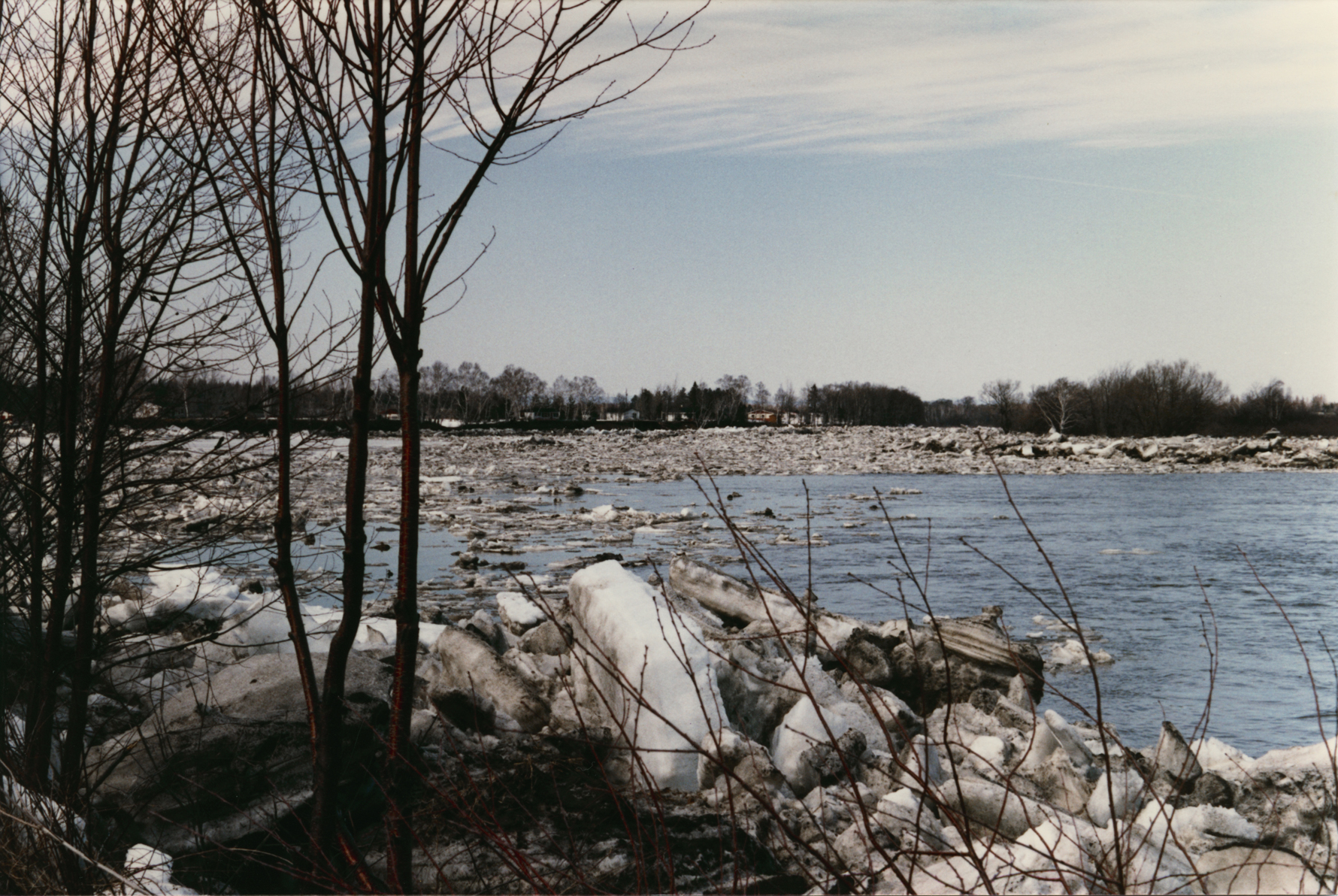 April 5 – May 18, 2012
A project by Anne-Marie Proulx
With artworks by Raymonde April
Anne-Marie Proulx is interested in the effects of accumulation and regrouping of photographs in Raymonde April's artistic practice. In the context of Sightings I: Inundations, Proulx examines the influence of the photographs' presentation context on their reception, their capacity to evoke other images, as well as the correspondences that could emerge between them.
This project proposes three investigations into Raymonde April's artwork Tout embrasser: two photographs extracted from its original 517 components; the eponymous publication which contains reproductions of the two exhibited photographs, revealing their relationship to the others in the April's series; as well as a personal and narrative interpretation of the artist's images.
Read more
Inundations
Two large photographs: in one, a woman sweeps her sidewalk; in another, cement blocks are scattered over an unidentified setting. These images are from Tout embrasser by Raymonde April, a work that is the result of a retrospective of more than thirty years of her career and is based on research that the artist did within her personal photo archive. April selected 517 images that had never been exhibited: together, they became the basis for a film in which a stream of photographs goes by according to the rhythm of a hand that removes them one by one. In 2001, this project was the subject of an exhibition at the Leonard & Bina Ellen Art Gallery, where these same photographs were exhibited on the walls while the film was presented as a video installation. The exhibition also featured a selection of enlarged photographs and was accompanied by a publication. Functioning by accumulation and appearing in varying configurations, April's images merit being viewed as a whole to understand their potential relationships and meanings. The photographs refute self-referentiality: they mingle, get mixed up, and recount stories that at times seem to be our own. With their seemingly familiar and wonderful banality, they enter our imaginations. In this way, our own images and memories are able to slip in among the photographs. Standing before these large-scale photographs, it becomes more difficult to let our imaginations flow freely. Isolated from the other 515, these two large photographs affirm themselves with a presence that fills our gaze, yet remain but two images within a world of many.
The first time I looked at this image, I saw big, broken chunks of ice on the banks of the Chaudière River. In winter, a thick layer of ice forms above the floes that follow the current towards the Saint Lawrence. It cracks during the spring thaw, releasing shards of ice on the water's surface. On its winding route, ice accumulates in a tight bend in the river, forming an obstruction that each year poses a threat to the houses by the river. Once when the ice overflowed onto the land around my family's cottage, my father took pictures while it was being cleaned up. It was these that came to mind when I saw the cement blocks in Raymonde April's photograph.
Anne-Marie Proulx is an interdisciplinary artist and writer based in Montréal. She is currently an MA student in Art History at Concordia University, where she also completed a BFA in Studio Arts, after a year at the Nova Scotia College of Art and Design University in Halifax, Nova Scotia. She is a member of the artist-run centre Centre des arts actuels Skol, and is co-founder of the publishing collective Palindromes. Her work has been exhibited in Québec, Nova Scotia, and British Columbia.
Raymonde April is a photographer based in Montréal. She teaches photography at Concordia University since 1995. Her artworks have been presented in several artistic events throughout Canada and Europe. She is the recipient of such prizes as the Ministère de la culture et des communications du Québec's Prix du Québec Paul-Emile Borduas in 2003, as well as the Ontario Arts Foundation's Paul de Hueck and Norman Walford Career Achievement Award for Art Photography in 2005. She is represented by the Donald Browne Gallery in Montréal.
Close
Anne-Marie Proulx wishes to thank Raymonde April, Johanne Sloan, le Fonds de recherche sur la société et la culture (FQRSC), the Social Sciences and Humanities Research Council of Canada (SSHRC), Hydro-Québec, as well as the Faculty of Fine Arts and the School of Graduate Studies of Concordia University.
The Leonard & Bina Ellen Art Gallery's contemporary exhibition program is supported by the Canada Council for the Arts.