VINCENT MEESSEN. BLUES KLAIR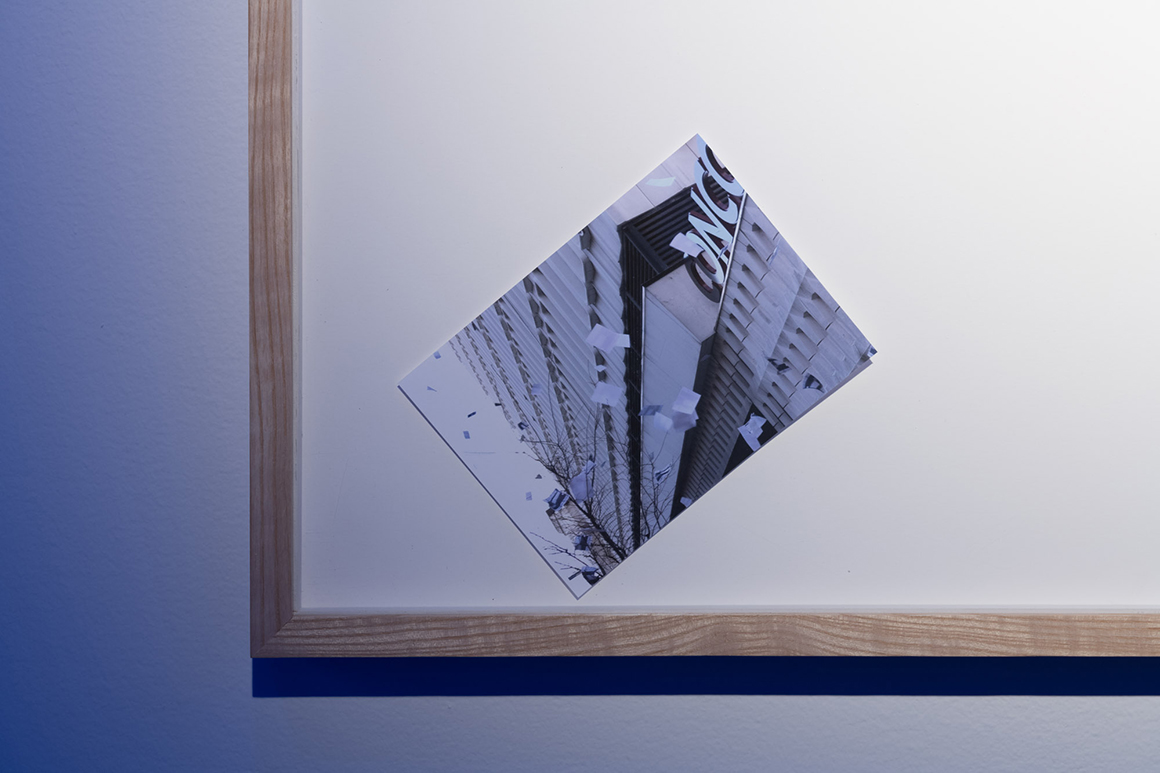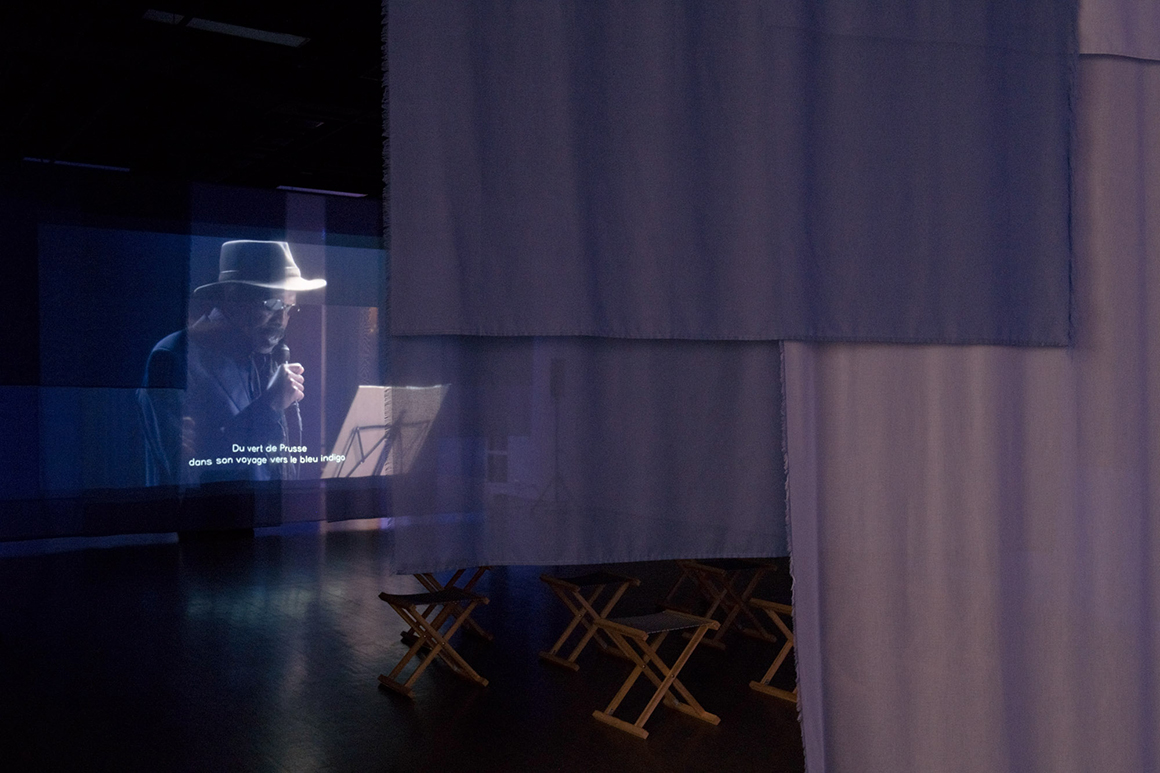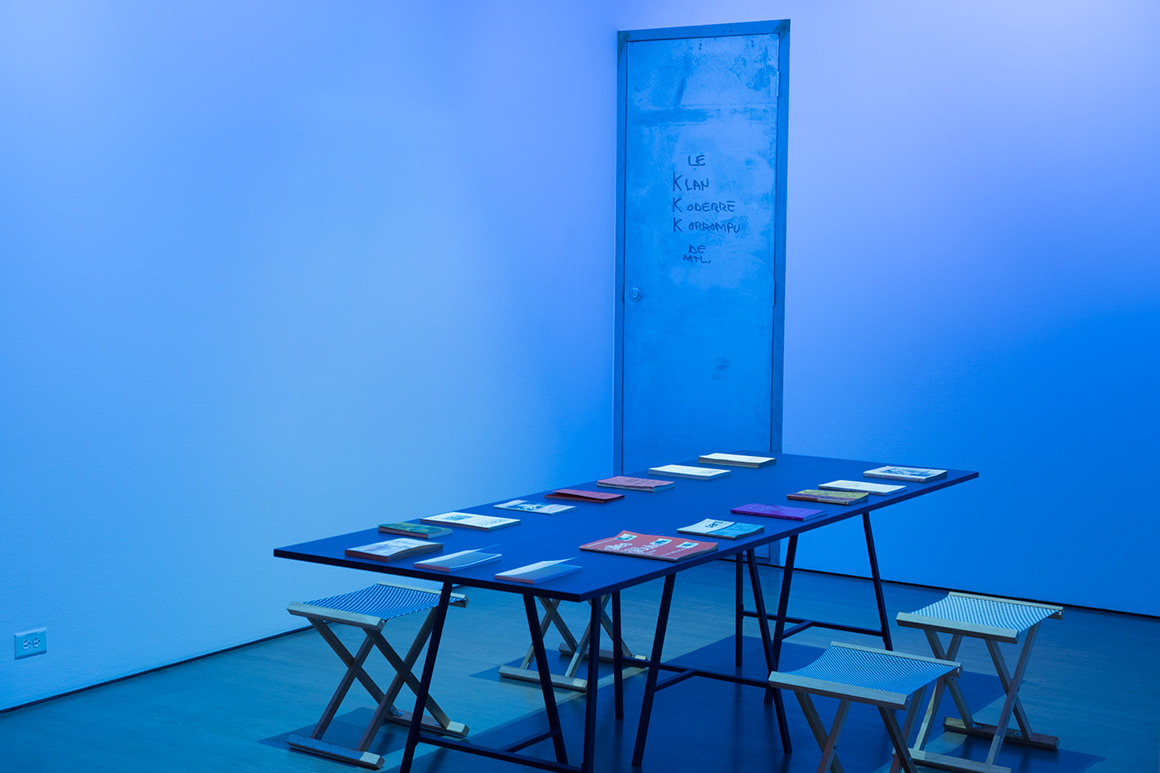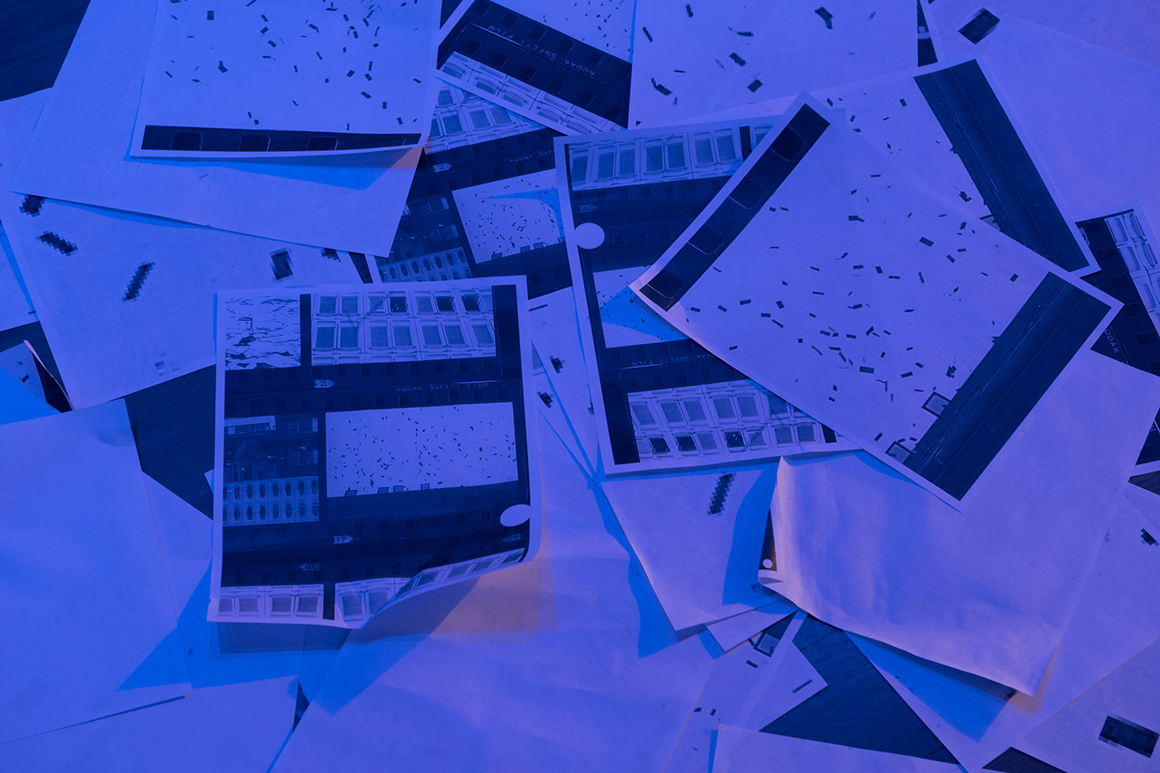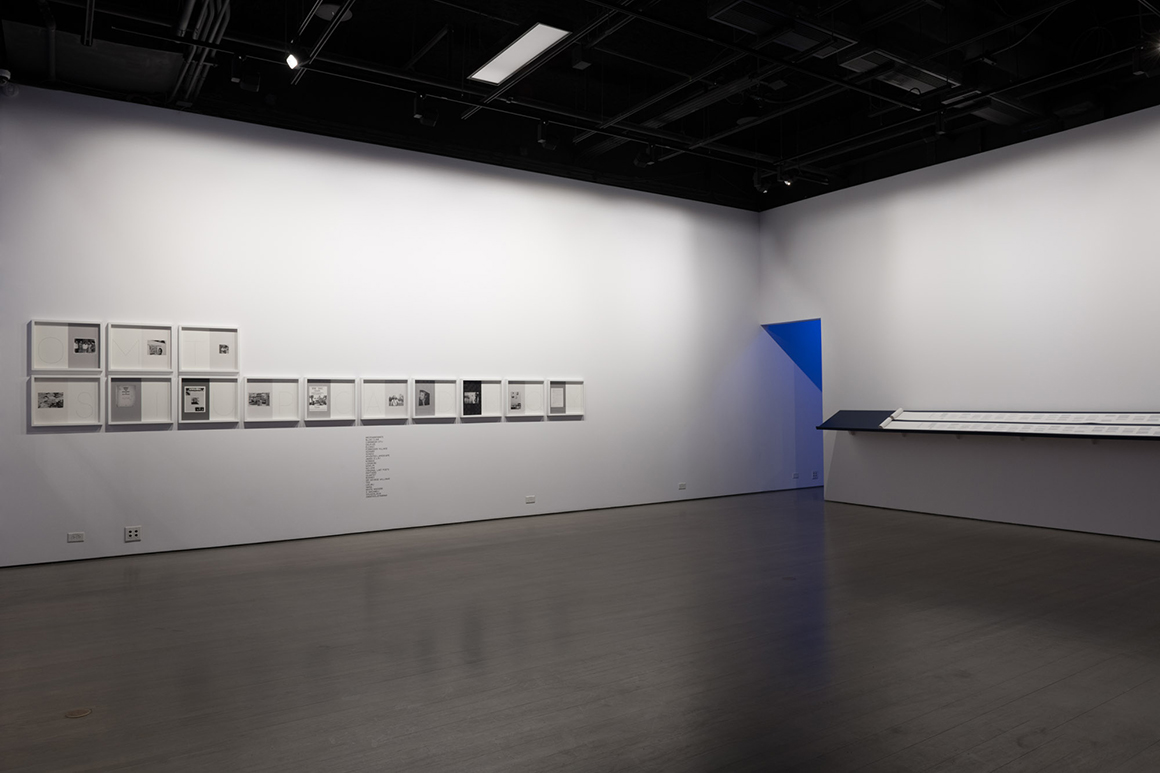 Vincent Meessen is interested in History and in the construction of colonial modernity in the Western imaginary. Through a research process that is both systematic and speculative carried out in archives and on the ground, Meessen seeks to endow the document with a contextual agency. By linking it to people, objects and events whose intersection within a wide variety of media gives rise to new sensible experiences, the exhibition becomes a site for testing History in terms of the present. The resulting trajectories effectively skew received discourses, proposing rich transcultural and political rereadings and rewritings.
At the heart of the exhibition, is the projected film Ultramarine. Within a structure of layered textiles conceived in collaboration with designer Diane Steverlynck, blue is the chromatic, historical and discursive filter through which a performance by African-American poet Kain unfolds. The famed precursor of hip-hop in the late 60s delivers his "spoken word" as the Belgian percussionist Lander Gyselinck improvises to the flow of his utterances. Throughout the performance various historical objects—astrolabe, mappa mundi, automaton, textile, fresco, film stock—are juxtaposed to Kain's performance props. They invoke affective retrospections on exile and belonging, slave routes and colonial trade.
These considerations connect with the figure and unfinished literary project Blues Clair by the late French writer and passionate critic of jazz and film, Patrick Straram who lived in exile in Montreal from 1958, after having participated in the Lettrist project alongside Guy Debord in Paris.  Associating text with the archival document, Meessen weaves a narrative line both textual and formal interlacing these exiled figures. He also brings into the fold, the Sir George Williams Affair, the 1969 racial protest movement led by West Indian students at the University whose repercussions were to be felt all the way back to the Caribbean. The artist draws attention to the commonality of emancipatory movements from the past and by reigniting their signs and images, endows them with poetry.
Narratives and destinies obscured by History meet in the shared ground of the exhibition, where they mobilize and enter into a dialogue through the forms they take, their inhabitation of space, the sounds that circulate within it, and colour as a sensible lens for reading into the present.
Ultramarine was commissioned by Le Printemps de Septembre (Toulouse) for its  2018 edition. It was produced by Jubilee (Brussels) in collaboration with the Leonard & Bina Ellen Art Gallery, Concordia University (Montreal), and The Power Plant (Toronto) with support from VAF (Flanders Audiovisual Fund), Vlaamse Gemeenschap and the Nouveau Musée National de Monaco.
---
Vincent Meessen was born in Baltimore, USA, in 1971, and lives and works in Brussels (Belgium). He represented Belgium at the 56th Venice Biennale (2015) with Personne et les autres, a collective exhibition with ten artists from four continents. Solo exhibitions include Ultramarine, Printemps de Septembre, Toulouse (2018); Omar en Mai, Centre Georges Pompidou, Musée national d'art moderne, Paris (2018); Patterns for (Re)cognition in various iterations at BOZAR, Brussels (2017), Kunsthalle Basel (2015), and KIOSK, Ghent, 2013; Sire, je suis de l'ôtre pays, WIELS, Brussels (2016), and Mi ultima vida, An African Grammar After Roland Barthes, MUAC, Mexico City (2013-14). Meessen has also recently participated in the group shows 50 Years after 50 Years of the Bauhaus 1968, Württembergischer Kunstverein Stuttgart (2018); and Gestures and Archives of the Present, Genealogies of the Future, Taipei Biennale (2016). His films have been shown in museums among which Kiasma (Helsinki), MUMOK (Vienna), Museo Reina Sofia (Madrid), Lincoln Center (New York) and in film festivals including IFFR (Rotterdam), IDFA (Amsterdam), Image Forum Festival (Tokyo), FESPACO (Ouagadougou). Vincent Meessen is founding member of Jubilee, platform for artistic research and production. Blues Klair is the artist's first solo exhibition in Canada and the United States.