IGNITION 12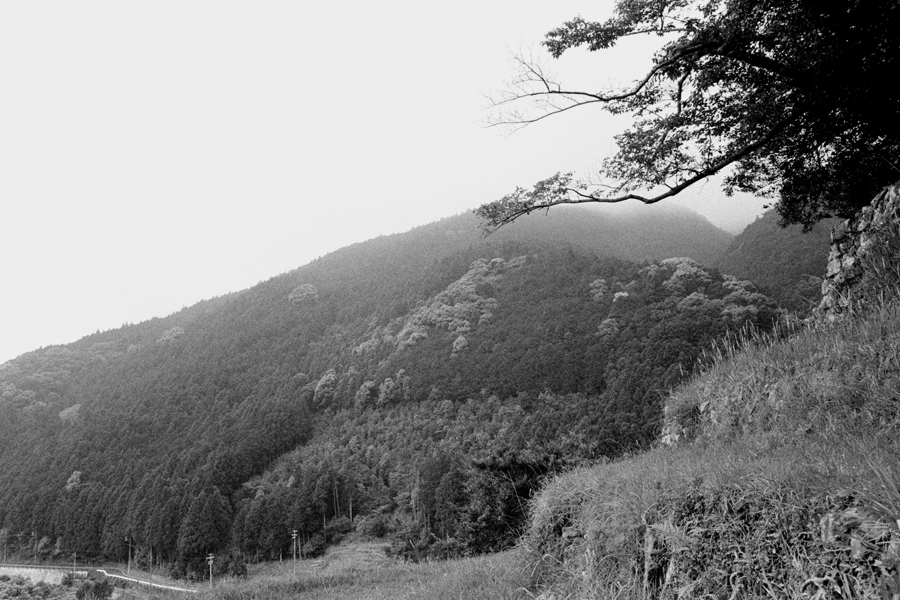 This 12th edition of the yearly exhibition IGNITION gathers works by nine artists selected by Katrie Chagnon and Michèle Thériault, respectively the curator of research and director of the Gallery. In opening up a dialogue between formally and conceptually diverse practices, the exhibition proposes an exploration of the various systems that structure perception, cognition and memory, or that determine the very production of the image, its intrinsic functioning and its relation to a context.
Andréanne Abbondanza-Bergeron, who has a background in architecture, manipulates the coordinates of the built environment so as to reveal the perceptual mechanisms that are at play in the organization of our physical and social surroundings. Her installation Suspensus is an imposing floating structure made of suspended ceiling tiles whose spatial unfolding triggers an intricate phenomenological experience. Through an exploration of the materiality inherent in image making, Jérôme Nadeau's work fosters a self-critical approach to photography based on the mechanical, chemical and digital processes that make it operative as an autonomous reality. In his series ODD OWNNESS, Nadeau pushes the principle of photographic reproduction to the limits of abstraction by inviting viewers to enter the material fabric of the images. With Javier Moreno Tamariz, it is the pictorial system that is the focus of continuous experimentations based on the idea of a thought in action. This artist considers the practice of painting as a heuristic inquiry leading to a progressive deconstruction of narrative space, the decomposition of figures and, ultimately, the development of a new gestural, formal and chromatic language.
Other artists brought together in this exhibition focus their research on the mnemonic field where memories are constantly collected, combined and actualized as time passes by. In this perspective, the video installation Fields of Memory produced by Ivetta Sunyoung Kang, Kevin Junghoo Park and Matthew Wolkow activates two temporal registers: that of personal memory, which is shaped in duration, and that of the lived present, which interrupts the durational continuity at every moment by causing new events to arise in consciousness. Borrowing methods from experimental film and new media, these artists build an intercultural narrative, the readability of which is blurred by distorted images, linguistic polyphony and the pounding noise of a construction site. On a more intimate note, Yoshimi Lee's narrative work places family history at the centre of a quest for identity driven by a lived experience of being uprooted. Photographs, texts and videos comprise a poetic world in which real or imagined links are forged between individuals, customs and places conveying a specific cultural heritage.
Read more
Through the visual transposition of mathematical concepts into large-scale geometrical drawings, Vincent Routhier takes up the notion of the system in its truly philosophical sense. Created from a stencil thanks to a folding process that systematizes the space of representation, the drawings titled Homothétie du carré and Duplication du carré are "self-reflexive" works before which contemplation becomes a cognitive decoding operation. The circularity of the system is a question that Tom Watson is also closely interested in. Each element of his installation Crush and Burn, which combines plastic brick sculptures and 3D models, is derived from the process that guides the transformation of the manufactured object; here displayed in various states in a hybrid space that seeks to fuse the physical and virtual environments.
Close
The Leonard & Bina Ellen Art Gallery is supported by the Canada Council for the Arts.
Produced with the support of the Frederick and Mary Kay Lowy Art Education Fund.
IGNITION is an annual exhibition that features new work by students currently enrolled in the Studio Arts or Humanities graduate programs at Concordia University. It provides an upandcoming generation of artists with a unique opportunity to present ambitious, interdisciplinary works in the professional context of a gallery with a national and international profile. Graduate students work directly with Gallery staff to produce an exhibition that places an emphasis on critical, innovative, and experimental work, engaging in the exploration and consideration of diverse media and practices. IGNITION is of interest to all students and faculty, the art community, and the general public.