JET DU BAS DIT AA L'EAU GUET AVEC L'INVISIBLE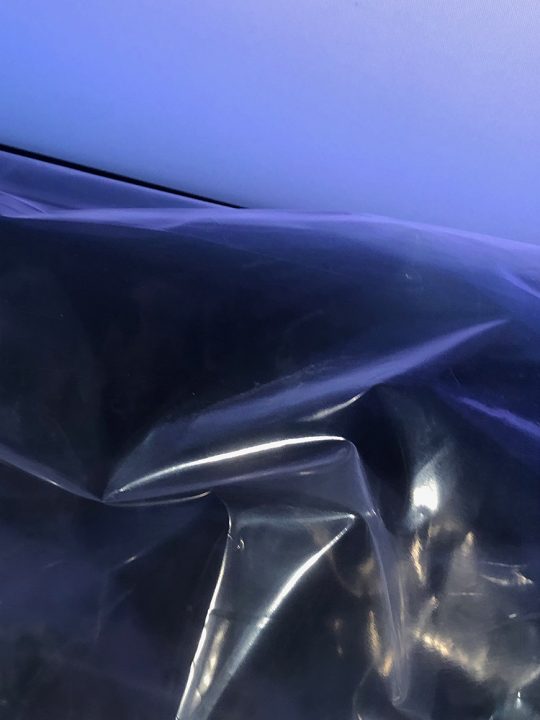 Translation: Simon Brown
Prepared with the assistance of Hanss Lujan Torres (Curatorial Intern, 2019)
Produced with the support of the Frederick and Mary Kay Lowy Art Education Fund
For Jet du bas dit AA l'eau guet avec l'invisible, Alexandre St-Onge has arranged the Gallery as a site for a multi-week experiment. Performing within the Gallery's central wall at fixed times over the course of the month and joined periodically by guest collaborators, the results of these obscured dialogues and performances are transmitted or deposited within exhibition spaces in the form of text, sculptural interventions, sound, and video. By displacing the performing body and shifting and reinvesting in the Gallery's overall architecture, St-Onge puts into motion an experimental process that defers arriving at any one result, favouring instead a long foray following the sense of uncertainty that initiated the experiment.
Read more
As is apparent from the title of this project, writing and the reception of text is a key part of St-Onge's practice. Among the resources here is a set of key words authored by St-Onge. These parallel notes present various angles and an expanded vocabulary for you to consider and engage with the processes underlying the project.
In addition to St-Onge's voice you'll also find guiding questions co-authored by the Gallery's 2019 curatorial intern, Hanss Lujan Torres and Robin Simpson, Public Programs and Education Coordinator. Composed in advance of the project, these questions depart from a highly speculative position. They are, simply said, written before the fact. Pragmatic exercises in dialogue with St-Onge's definition of the term, they imagine the possible effects of the project on the visitor. You are now, if visiting the Gallery, also in the position of being before the project. This is to say you are present within it, available to enter into a dialogue with it as well as the anterior thoughts and questions found below, the result of an anticipative and imagined visit.
Close
Artist
Keywords
Transformative Relationships
Explore
Supplementary Resources