MARTIN BECK the particular way in which a thing exists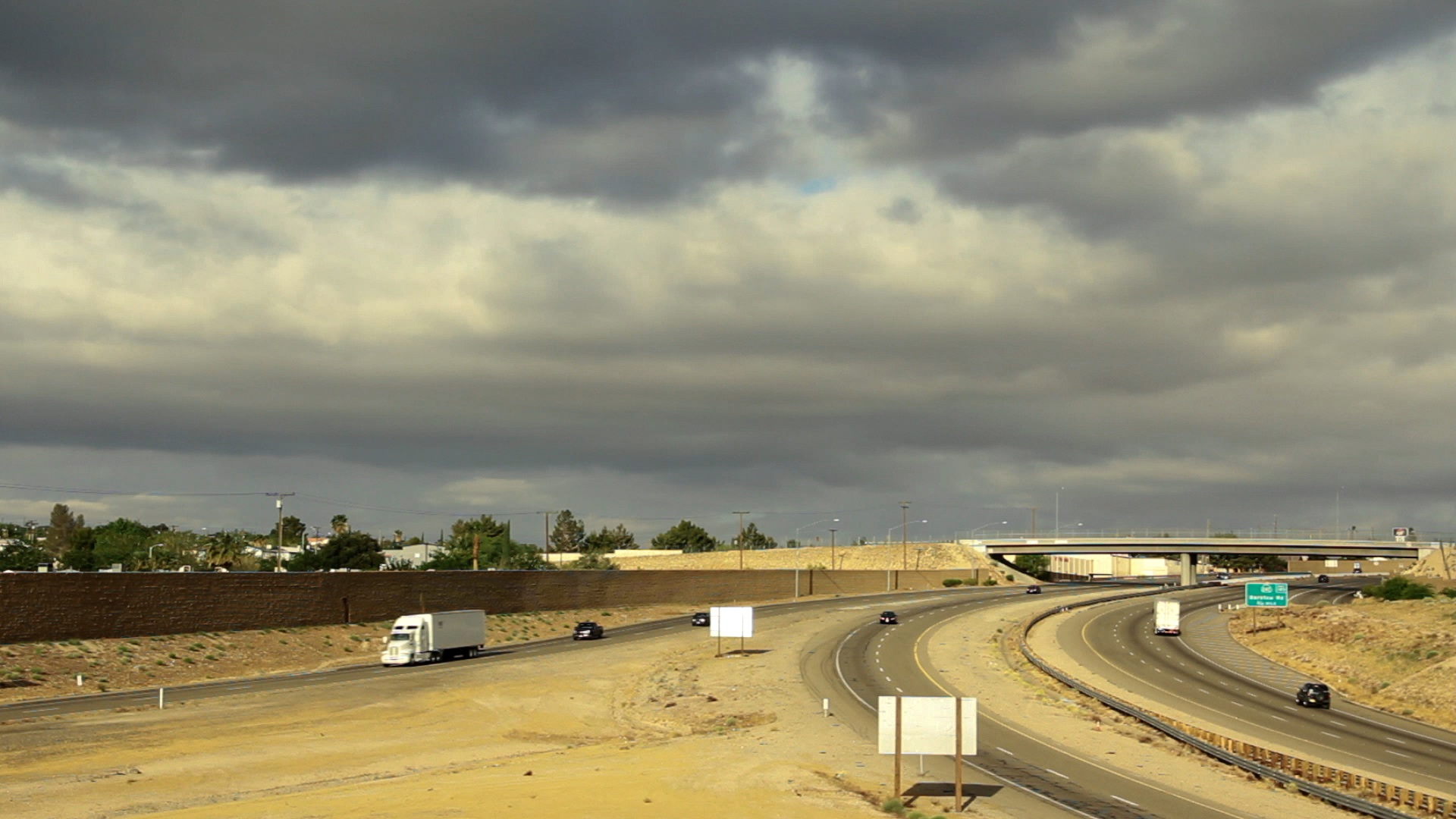 This exhibition revisits a set of projects realized over the past twelve years by Martin Beck, whose interests lie at the intersection of art, design, architecture, and historical inquiry. Beck is concerned with shifts and changes of perspective that occurred in the period of late modernism; how their material, formal, and social structure impacts contemporary culture. The works assembled stem from a number of projects developed over time and include investigations into the history of communal living, notably the famous American commune of Drop City; the emerging discourse on ecology and politics at the 1970 International Design Conference in Aspen, Colorado; student protest and history writing in the case of the brutalist Art and Architecture Building by Paul Rudolph at Yale University; and the impact of modularity on the exhibition, exemplified by designer George Nelson's Struc-Tube display system. Beck distills from these references a paradoxical coexistence of emancipatory promises and logics of control that run through and between them.
An interrelated concern for Beck is what generates form making and what rules govern it, whether it be forms of organization, display, communication, enunciation, knowledge, or research and how it comes together, operates, and is perceived in the format of the exhibition. Conversely, in using the exhibition as a medium, Beck asks how the exhibition and the artworks therein provide and negotiate a space for this investigation.
Read more
the particular way in which a thing exists offers a way of looking, reading, and experiencing a body of work by Martin Beck as it interfaces with an exhibition space that is contiguous to a library, within a university environment. His recent film Turn Take Merge, presented here as an installation, provides a methodical framework for the connections and gaps between the works placed in the divided space of the gallery. The film is based on a journey shown by means of directional waypoints (and viewpoints). Turn Take Merge also works as a temporal hinge pointing to the very cultural shifts and ruptures Beck considers in his projects and how they are negotiated in the display of video, photographs, prints, sculptures, and artifacts in the gallery.
– Michèle Thériault
Explore
The display strategies made use of in this exhibition and the ways in which they contribute to visual and spatial communication.
The various forms of communication used by the artist, the information that is conveyed and its relationship to the visual elements of this exhibition.
Notions of time and history and how they function both in individual works and in the exhibition as a whole.
Connections, gaps, and ruptures in this exhibition. Where can you identify their presence and how do they function? What do they communicate?
The setting of this exhibition: an art gallery in a library building on a university campus. What are the functions of these sites and how do they relate to this exhibition?
What this exhibition reveals about artistic practice.
Enclosure and expanse and how we move through this exhibition.
The ways in which language is used throughout this exhibition.
Close
Produced with the support of the Frederick and Mary Kay Lowy Art Education Fund.
The Leonard & Bina Ellen Art Gallery's contemporary exhibition program is supported by the Canada Council for the Arts.
Curator: Michèle Thériault
The Artist
Martin Beck
Martin Beck lives in New York and Vienna where he holds a professorship at the Academy of Fine Arts. In conjunction with his artistic practice, Beck also writes critically about art, design, and architecture. He occasionally also works as an exhibition designer.
Recent exhibitions and projects include Presentation at 47 Canal (2012), Remodel at Ludlow 38 in New York (with Ken Saylor) and Communitas at Camera Austria, Graz (2011); contributions to the Twenty-Ninth São Paulo and the Fourth Bucharest Biennales (2010); and Panel 2: "Nothing better than a touch of ecology and catastrophe to unite the social classes" at Gasworks, London (2008). Beck is the author of About the Relative Size of Things in the Universe (2007), An Exhibit viewed played populated (2005), and the recently published The Aspen Complex (2012). the particular way in which a thing exists, organized by the Leonard & Bina Ellen Art Gallery at Concordia University in Montreal, is the first exhibition to bring together and examine projects produced over the last twelve years.
Close
The Works
ADDITIONAL SOURCES OF INFORMATION
On the Artist
Howe, David Everitt. Contentious Utopias: Martin Beck's Avant-Garde Art and Design. Afterall. Web. October 1, 2012.
Bonin, Vincent. Exposer, publier. Intermédialités 15, 2010: 189-193.
Displayer. The Industrialization of Display Systems: An Interview with Martin Beck. Displayer 3, 2009: 18-27.
Messer, Ari. Panel 2 At Arthur Ross. Dwell Magazine. Web. December 8, 2009.
Perry, Colin. Martin Beck Panel 2 : Nothing Better Than a Touch of Ecology and Catastophe to Unite the Classes: Gasworks, London. Art Monthly, 321, 2008: 25-26.
Hunt, Ian. Martin Beck: Gasworks, London, UK. Frieze 119. Web. November – December 2008.
Burton, Johanna. Martin Beck: Orchard. Artforum, 46.1, 2007: 469.
Michalka, Matthias and Felicity D. Scott. Julie Ault and Martin Beck: Installation. Cologne: Buchhandlung Walther König GmbH & Co.KG., 2007.
Pollock, Barbara. Information: Storefront for Art and Architecture. ARTnews, 105.05, 2006: 168.
Platt, Ron. Borne of Necessity: Julie Ault and Martin Beck, Peggy Diggs, Anthony Hernandez, Tom Hunter, Ken Lum, Samuel Mockbee and Rural Studio, Marjetica Potrć with Liyat Esakov, Michael Rakowitz, Temporary Services with Dave Whitman, Camilo José Vergara. Greensboro: Weatherspoon Art Museum, 2004.
Vogel, Sabine B. Martin Beck: Galerie Hohenthal und Bergen, Cologne. Arforum, 33, 1994: 93.
Close
By the Artist
Beck, Martin. A Landscape Without History. In Josiah McElheny: A Prism. Josiah McElheny and Louise Neri (Eds.). New York: Skira Rizzoli, 2010.
Beck, Martin. GEORGE NELSON, Display ( New York: Whitney Interiors Library 1953), p. 15-23. Intermédialités 15, 2010: n. pag.
Beck, Martin. The Band Members and the Band. Exhibition as the Artistic Medium, Curator of Contemporary Art as the Artist. The Changing Statuses of the Exhibition and the Curator in the Field of Contemporary Art. Moderna Galerija, Ljubljana, Slovenia, 1-2 October 2010.
Beck, Martin. Display: Eine Begriffsklärung. Audio recording, July 12. Web.
http://www.kunstverein.de/download/veranstaltungen/MartinBeck.mov.
Retrieved on November 6 2012.
Beck, Martin. Panel 1 – Social Abstraction. Kunst, Sichtbarkeit, Ökonomie, Nürnberg, 25 und 26 November. Beatrice von Bismarck and Ulrich Bröckling (Eds.). Verlag für Kunst Nürnberg: Nürnberg, 2009: 33-37.
Beck, Martin. About the Relative Size of Things in the Universe. London: Four Corners Books; Casco, 2007.
Beck, Martin. Methodologies and Formalism. In The Great Method: Casco Issues X. Peio Aguirre and Emily Pethick (Eds.). Frankfurt; Utrecht: Revolver; Casco, 2007.
Ault, Julie and Beck, Martin. Drawing Out & Leading Forth. In Notes for an Art School. Manifesta 6 School Books, 2006. Available as a download manifesta.org.
Beck, Martin. Comparable, But Very Different: The Film 13 Lakes by James Benning. Springerin. Web. April 2004.
Beck, Martin. Half Modern, Half Something Else: Charles Jencks, The Language of Post-Modern Architecture, first, second, third, fourth, fifth, sixth, and seventh editions. Vienna: Montage, 2003.
Beck, Martin. Alternative Space. In Alternative Art New York, 1965 – 1985. Julie Ault (Ed). Minneapolis: University of Minnesota Press, 2002.
Ault, Julie and Beck, Martin. Outdoor Systems Indoor Distribution. Berlin, Germany: NGBK Berlin, 2000.
Beck, Martin. Hohenthal und Bergen Exhibition Catalogue. Cologne: Hohenthal und Bergen, 1994.
Beck, Martin. Martin Beck: Munich and Vienna, Germany and Austria. Munich: Galerie Kampl,1990.
Close