OWERÀ:KE NON AIÉ:NAHNE FILLING IN THE BLANK SPACES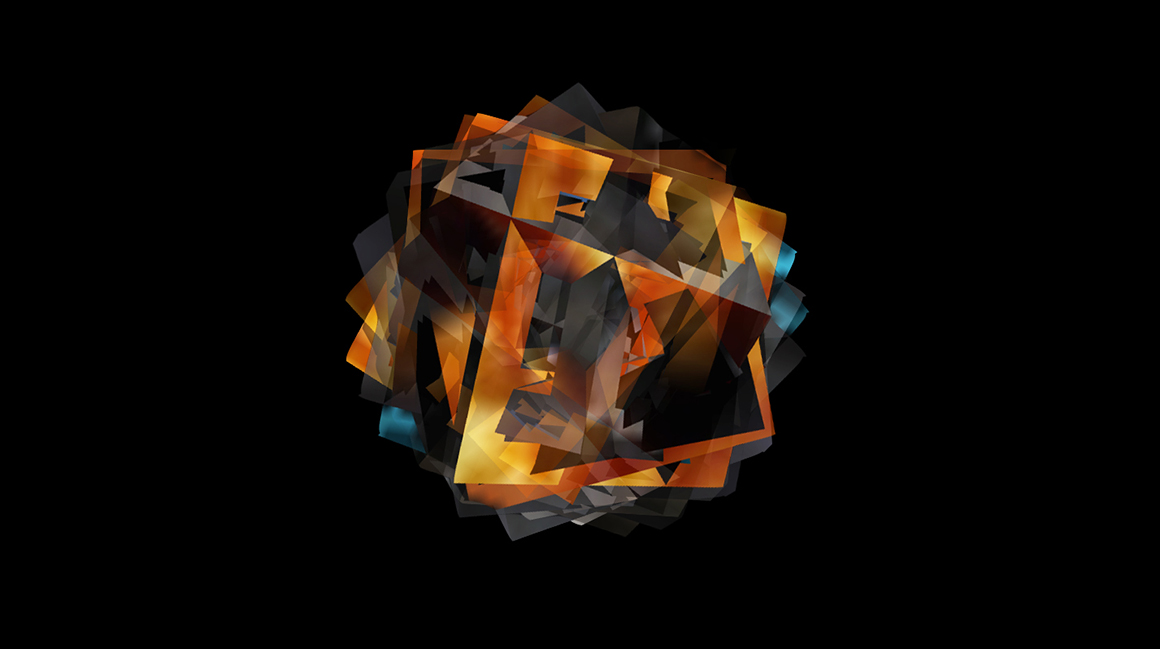 Explore
Futurisms
Consider the different ways the future can be plural in Aboriginal Territories in Cyberspace's (AbTeC) activities and output, for example:
The possibilities that emerge from Indigenous-determined investment in and exploration of new media.
The intergenerational connections through the engagement of Indigenous youth and elders.
The continuance and transmission of traditional knowledge and systems.
Countering the colonial myth of Indigenous peoples as fixed in the past by refusing a Western standpoint on futurity, its model of time moving in a straight line, and its ideological narrative of progress.
Read more
Storytelling, play, and immersion
This exhibition offers the visitor numerous opportunities for play, gaming and immersion. The games resulting from the Skins Workshops, virtual reality works, movies shot in Second Life, and interactive poems each combine elements of narrative, play and choice. With this in mind think about:
The ways games work as a storytelling medium.
The act of simultaneously listening to and playing a story. How you hear the story and how you script your play.
How AbTeC Island on Second Life is at once a repository for past machinima sets and the stage for new collaborative fictions.
The interplay of storytelling, tradition and collaboration beyond the interface. In the case of the Skins workshops: the skills acquired or refined through collaborative work, the advisory of Indigenous mentors, storytellers and elders, and the different contexts where the games can be played.
Technology
Throughout AbTeC's activities the question is less a matter of reformatting or adapting Indigenous stories and practices to digital and networked technologies as it is exploring and strengthening the compatibilities between the two as today's networked technologies begin to catch up to systems long in use by Indigenous peoples. For example:
How traditional stories are relayed through and rely on a knowledge storage and retrieval system founded on interconnection and transmission.
The multiple ways that histories, traditions, and laws are encoded, accessed, and read through patterns, symbols, music, song, ceremony, performance and dance.
How the shared act of claiming Indigenous presence, space, and sovereignty on-line contributes to a decentring of the internet, bringing into question the normative assumptions regarding who qualifies to contribute to and be represented online.
Close
BIBLIOGRAPHy
2Bears, Jackson. "A Conversation with Spirits Inside the Simulation of a Coast Salish Longhouse." Code Drift: Essays in Critical Digital Studies, April 29, 2010. <http://www.ctheory.net/articles.aspx?id=640>
Clifford, James. Returns: Becoming Indigenous in the Twenty-First Century. Cambridge: Harvard University Press, 2013.
Cornum, Lou Catherine. "The Space NDN's Star Map." The New Inquiry, January 26, 2016. <https://thenewinquiry.com/the-space-ndns-star-map/>
de la Garza, Armida. "Aboriginal Digitalities: Indigenous Peoples and New Media." In The Digital Arts and Humanities: Neogeography, Social Media and Big Data Integrations and Applications, 49-62, edited by Charles Travis and Alexander von Lünen. Cham: Springer, 2016.
Read more
Deloria, Vine, Jr. Red Earth, White Lies: Native Americans and the Myth of Scientific Fact. Golden, CO: Fulcrum, 1997.
Dillon, Grace L. Walking the Clouds: An Anthology of Indigenous Science Fiction. Tucson: University of Arizona Press, 2012.
Guillermo Gómez-Peña, "THE VIRTUAL BARRIO @ THE OTHER FRONTIER (or the Chicano interneta)." Haus der Kulturen der Welt, 1998. <http://archiv.hkw.de/forum/forum1/doc/text/e-gompen.html>
Haas, Angela M. "Wampum as Hypertext: An American Indian Intellectual Tradition of Multimedia Theory and Practice." Studies in American Indian Literatures 19, no. 4 (Winter 2007): 77-100.
Landzelius, Kyra. Native on the Net. Indigenous and Diasporic Peoples in the Virtual Age. London: New York: Routledge. 2006.
Larin, Eli. "Effacement des limites entre identités réelles et virtuelles et entre notre existence en ligne et hors ligne." Revue Ex_Situ, June 7 2016. <https://revueexsitu.com/2016/06/07/effacement-des-limites-entre-identites-reelles-et-virtuelles-et-entre-notre-existence-en-ligne-et-hors-ligne/>
Lewis, Jason E. "A Brief (Media) History of the Indigenous Future." PUBLIC: Art|Culture|Ideas 27, no. 54 (December 2016): 36-50.
Lewis, Jason E. and Skawennati Tricia Fragnito. "Aboriginal Territories in Cyberspace." Cultural Survival Quarterly 29, no. 2 (Summer 2005): 30.
Lewis, Jason E. and Skawennati. "l'Avenir autochtone, c'est aussi le vôtre." La Presse, April 3 2016.
Loft, Steven and Kerry Swanson. Coded Territories: Tracing Indigenous Pathways in Media Art. Calgary: University of Calgary Press, 2014.
Mukherjee, Souvik. Video Games and Storytelling: Reading Games and Playing Books. London: Palgrave Macmillan, 2015.
Nakamura, Lisa. "Indigenous Circuits: Navajo Women and the Racialization of Early Electronic Manufacture." American Quarterly, 66, no. 4 (December 2014): 919-941.
Nixon, Lindsay. "Visual Cultures of Indigenous Futurisms." GUTS, May 20, 2016. <http://gutsmagazine.ca/visual-cultures/>
Pearce, Celia and Artemesia. Communities of Play: Emergent Cultures in Multiplayer Games and Virtual Worlds. Cambridge: MIT Press, 2009.
Pechawis, Archer. "Not So Much a Land Claim." CyberPowWow 2K, 2001. <http://cyberpowwow.net/archerweb/index.html>
Ramirez, Renya. Native Hubs: Culture, Community, and Belonging in Silicon Valley and Beyond. Durham: Duke University Press, 2007.
Rickard, Jolene. "First Nation Territory in Cyber Space Declared: No Treaties Needed." CyberPowWow, 1999. <http://cyberpowwow.net/nation2nation/jolenework.html>
Sandvig, Christian. "Connection at Ewiiaapaayp Mountain: Indigenous Internet Infrastructure." In Race After the Internet, edited by Lisa Nakamura and Peter Chow-White, 168-200. New York: Routledge, 2012.
Snipp, Matthew C. "What Does Data Sovereignty Imply: What Does it Look Like?" In Indigenous Data Sovereignty: Towards an Agenda. Edited by Tahu Kukutai and John Taylor, 39-55. Canberra: Australian National University Press, 2016.
Todd, Loretta. "Aboriginal Narratives in Cyberspace." In Immersed in Technology: Art and Virtual Environments, edited by Mary Anne Moser with Douglas MacLeod. Cambridge: MIT Press, 1996.
Townsend, Melanie A., Dana Claxton, and Steve Loft, eds. Transference, Tradition, Technology: Native New Media Exploring Visual & Digital Culture. Banff: Walter Phillips Gallery Editions, 2005.
Close
Produced with the support of the Frederick and Mary Kay Lowy Art Education Fund
Aboriginal Territories in Cyberspace
Aboriginal Territories in Cyberspace is a network of academics, artists and technologists whose goal is to define and share conceptual and practical tools that encourage new, Aboriginally-determined territories within the web-pages, online games and virtual environments that we call cyberspace.
The Initiative for Indigenous Futures is a collaboration between universities, arts institutions, community organizations and industry partners dedicated to developing multiple visions of Indigenous peoples tomorrow in order to better understand where we need to go today.
Close
Skawennati
Skawennati makes art that addresses history, the future and change from an Indigenous perspective. She produces machinimas—movies made in virtual environments—still images, sculpture and textile works.
Her pioneering new media projects have been presented in New Zealand, Hawaii, Ireland and across North America in major exhibitions such as "Now? Now!" at the Biennale of the Americas, and "Looking Forward (L'Avenir)" at the Montreal Biennale. Her award-winning work in is included in both public and private collections.
Born in Kahnawà:ke Mohawk Territory, Skawennati holds a BFA from Concordia University, and lives in Montreal.
Close
Jason Edward Lewis
Jason Edward Lewis is a digital media poet, artist and software designer. He founded Obx Laboratory for Experimental Media, where he leads research/creation projects exploring computation as a creative and cultural material. He is a Trudeau Fellow, and University Research Chair in Computational Media and the Indigenous Future Imaginary as well as Professor of Computation Arts at Concordia University, Montreal. Before joining academia, Lewis spent a decade in Silicon Valley exploring early digital and networked media at industrial research labs and design firms. Lewis is Cherokee, Hawaiian and Samoan, and was born and raised in northern California.
Close
Essay
Twenty Years of Aboriginal Territories in Cyberspace, by Mikhel Proulx
Somehow when you exit this site you definitely know you were in Indian territory.
Jolene Rickard1
Writing in 1999 about CyberPowWow 2—one of the first 'Aboriginal Territories in Cyberspace'—the Tuscarora art historian Jolene Rickard identified a remarkable affordance of the Internet: community-determined use of networked media really could migrate Indigenous ways of relating into the digital age.
This was months before Jason Edward Lewis and Skawennati met, years before they married, and far before they established Aboriginal Territories in Cyberspace (AbTeC)—the acclaimed, international network supporting media arts. AbTeC was formalized in 2005 with the mandate to support and increase the number of Indigenous peoples creating digital media. For Lewis and Skawennati, and for their myriad collaborators, this was an effort to ensure that the future would hold spaces for Indigenous voices. This initial ambition has flowered through two decades of cultural work that advances long-term futures of First Nations, Inuit, and Métis peoples.
[…]
Jolene Rickard, "First Nation Territory in Cyber Space Declared: No Treaties Needed," CyberPowWow, 1999, http://cyberpowwow.net/nation2nation/jolenework.html.
Mikhel Proulx researches contemporary art and digital cultures. He is a PhD student and faculty member in the department of Art History at Concordia University, Montreal. Mikhel's research considers Queer and Indigenous artists working with networked media, and he has curated exhibitions across Canada, Europe, and the Middle East.
The complete essay can be viewed on the exhibition's page and downloaded in the Texts and Documents section. A printed version is also available at the Gallery.
Close
Exhibition-forum