The Gallery was created in 1966 to bring together the works that Concordia University had acquired over the four preceding years. The seven individuals who headed it continued these collection activities according to their interests and priorities up until the time that the current director declared an acquisition moratorium. The Gallery restarted its acquisition program in 2011 following eight moratorium years which triggered an in-depth reflection about the nature and pertinence of collecting artworks in a university context, and which led to the improvement of the conservation conditions and various practices involved in the management of the collection. The acquisition fields were redefined, henceforth focusing on the acquisition of contemporary works linked to the Gallery's programming and which were created over the last ten years.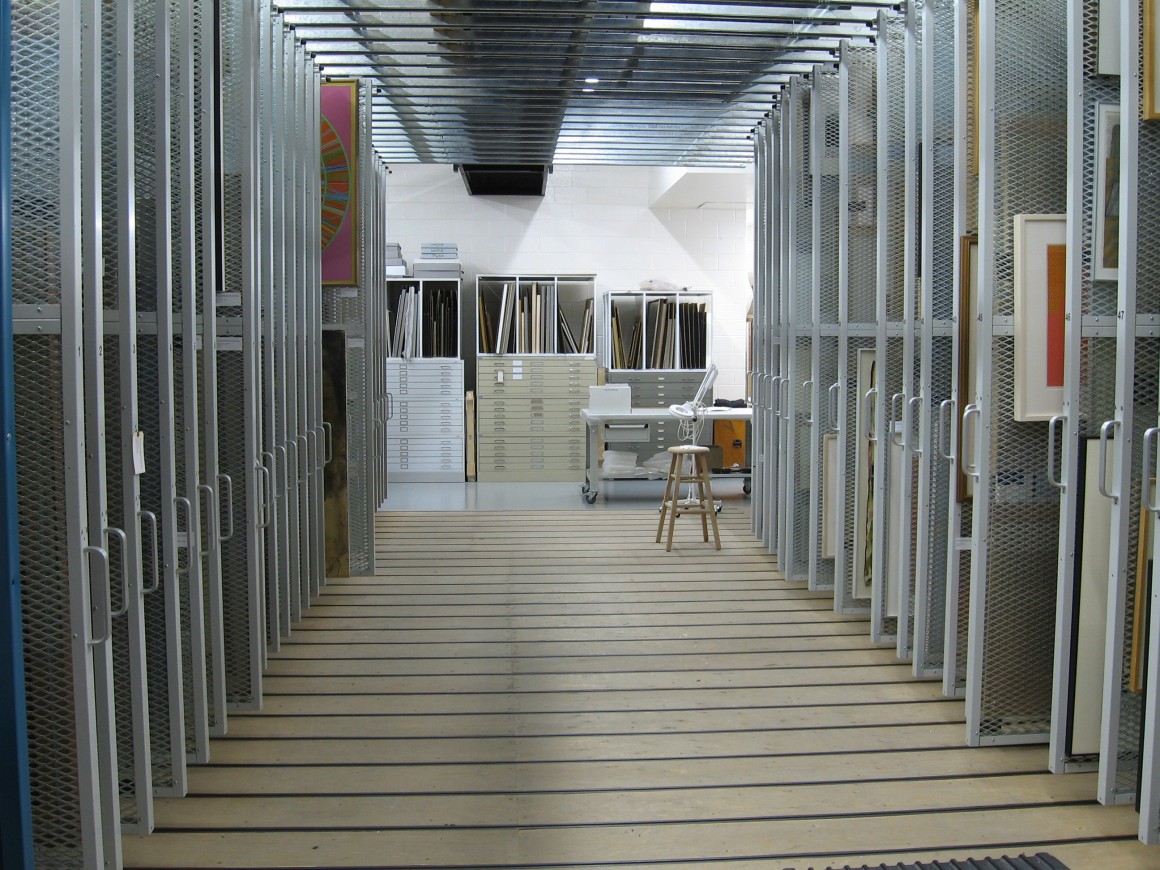 RECENT ACQUISITIONS
acquisition PROGRAM
Every two years the Gallery acquires a small number of works due to the limited physical, human and financial resources available. It still occasionally accepts some donations, but favours purchases of works selected by committee.
The Gallery carefully selects the works that are considered for acquisition according to its mandate and collecting orientations. The acquisition criteria are set out in Article 6 of its Acquisition Policy.
The collection now contains more than 1800 objects. Among them, 81,6% (1474 objects) were acquired by donation and 18,4% (334 objects) were acquired by purchase.
collection'S CONTENT
The 1800 works in the collection represent several movements, styles and schools that have shaped Canadian art history, however, the majority of works are dated from the second half of the 20th century. Most of them are works on paper, but painting, print, photography and video are also represented.
MoratoRIUM ON ACQUISITIONS
The Gallery did not acquire any works between 2003 and 2010 because the current director had declared a moratorium on acquisitions. This moratorium was necessary because the vault no longer provided enough space to house new works and becaue it was no longer possible to ensure an adequate follow-up of the acquisitions and to ensure proper conservation. Besides addressing the issue of a lack of human and spatial resources, this acquisition halt also served to re-evaluate the legitimacy of collecting and its guiding protocols, and to stimulate reflection on how to integrate the works in the collection into the gallery's programming.
More specifically, the seven-year moratorium made it possible to carry out major projects such as the renovation of the vault, the updating of the inventory of works, the redrafting of an acquisition policy and the carrying out of curatorial projects which focus on the permanent collection from a critical perspective. The moratorium was lifted in 2010.