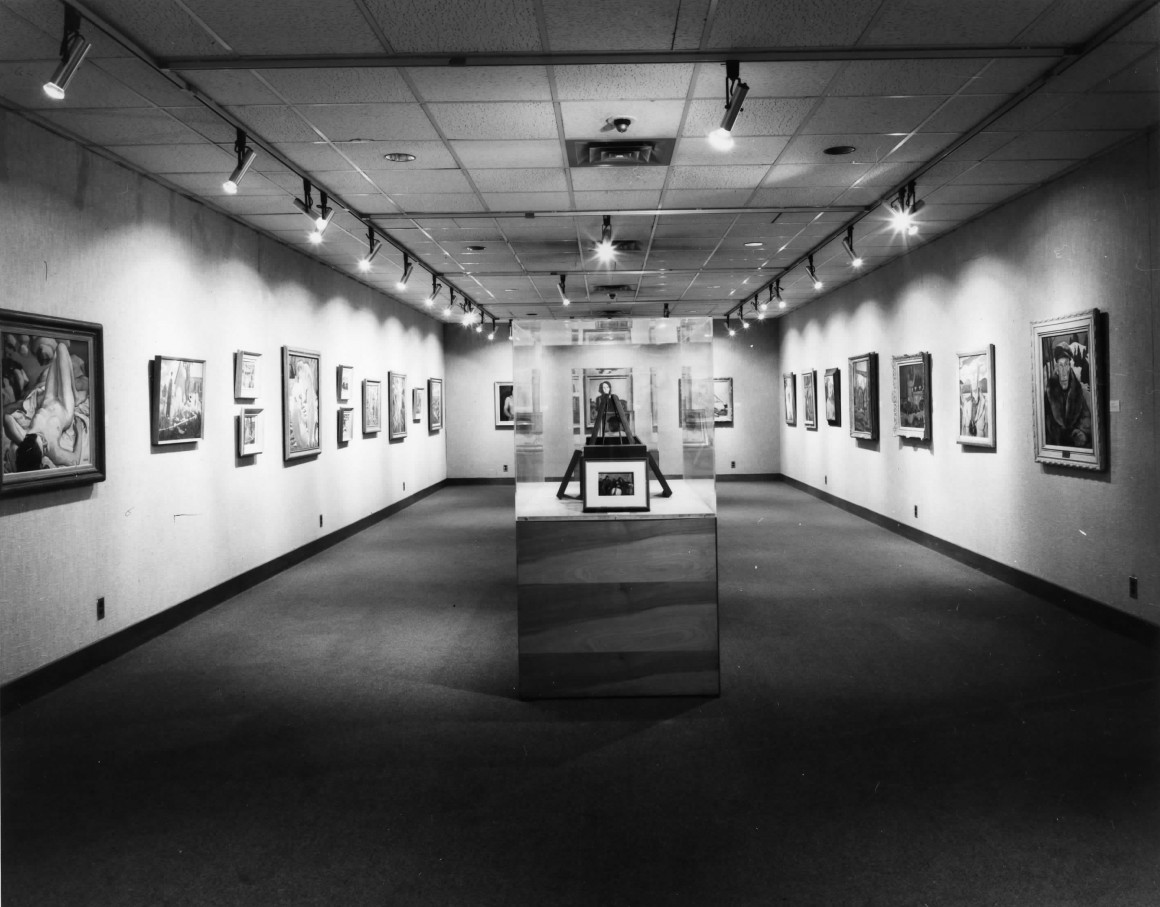 ESTABLISHING A CONTEXT
Concordia University is indebted to Douglass Burns Clarke who championed the emancipation of the arts in an educational context in his capacity as an English and Drama Studies professor, Vice-President and Acting President. This man "[…] was convinced that the arts should play an essential role in university life and that the art appreciation and music classes he taught in this vocational and general education college should be the core of a complete visual arts and stage arts program." (Leah Sherman, Celebrating the Faculty of Fine Arts, 1976). Burns Clarke participated in several successive stages to develop an arts education program as part of the Sir-George-Williams Art School at the Y.M.C.A. (1851-1950), the Art Education Department at Sir-George-Williams College (1926-1948), the BFA at Sir-George-Williams University (1948-1974) and the Faculty of Fine Arts – Concordia University (1974-now). This faculty was created after the fusion of Sir-George-Williams University and Loyola College (1899-1974) in 1974.
In 1962, the Department of Fine Arts was established as part of the Faculty of Arts and the businessman Samuel Schecter addressed a proposal for an artwork collection project to Douglass Burns Clarke. The proposal was well received and implemented with an initial project to collect contemporary Canadian works in Montreal, two years before the inauguration of the Musée d'art contemporain de Montréal. In 1966, the Sir-George-Williams Gallery was created to gather the works acquired due to the great success of the enterprise.
Douglass Burns Clarke, Alfred Pinsky, Edwy Cooke and Leah Sherman, in particular, created a conducive context for the development, conservation and dissemination of the collection which, after having been enriched by their many successors, gave rise to a significant body of works and leading-edge museum practices, which now meet international museum standards. In this regard, the content and condition of the current collection represent an important commitment towards the artistic and university communities.
The chronology of the collection gives an account of the collection's history.
Conservation
The works are stored in a museum vault adjacent to the Gallery's exhibition spaces. The ambient condition of this storage space is in accordance with international conservation standards; it is regulated and stable. The humidity level is set between 42% and 50% and the temperature varies between 20° and 21,5° Celsius depending on the time of year. The vault is equipped with specialized museum furnishings and with a fluorescent lighting system that filters ultraviolet rays.