The Gallery's collection is the result of collecting practices implemented by the various individuals who successively held the positions of Gallery director and curator of the collection. It highlights the important role of the visual arts in the development of research and knowledge. It serves as a tool to rethink museum methodology, art history and the relations between art and other professional fields. The works in the collection are studied and exhibited at the Gallery as part of critical exhibitions, loaned to various art institutions and reproduced in publications. Moreover, they are made available to researchers, students, writers, professors and publishers.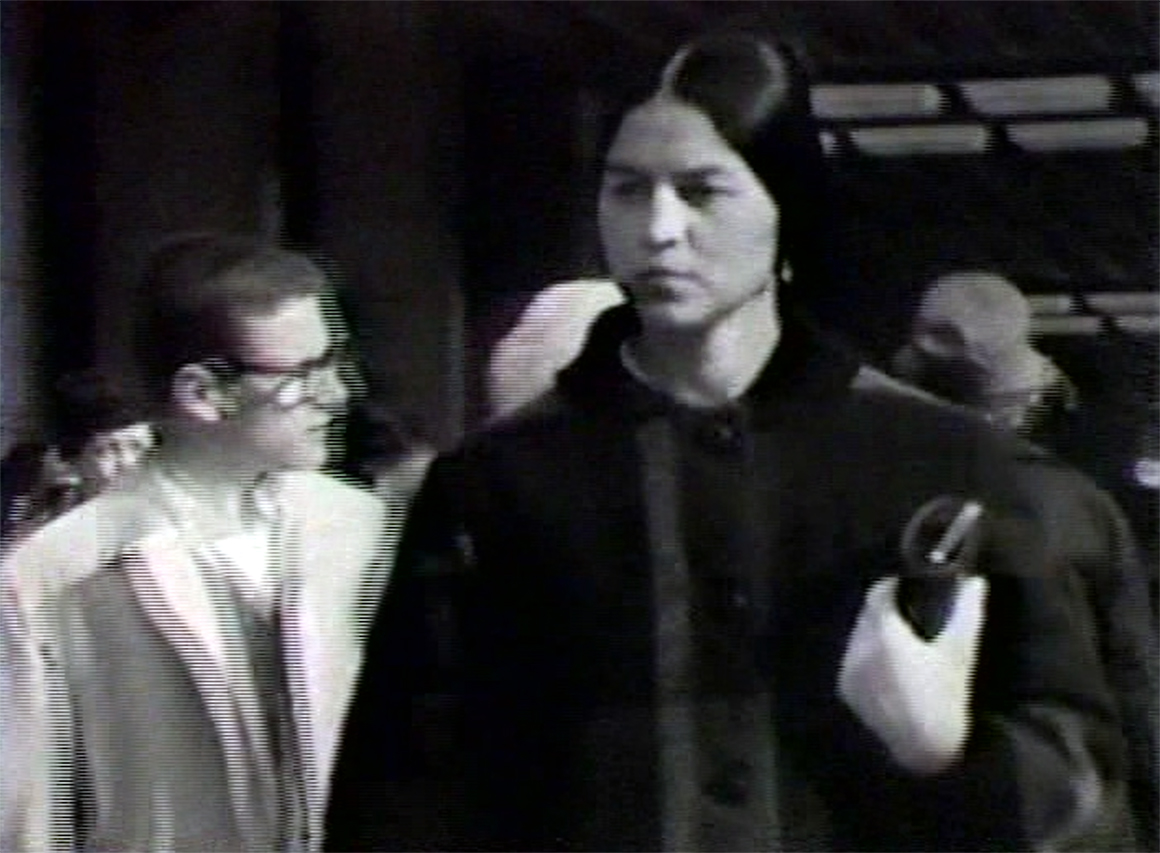 In the winter of 2017, the Gallery acquired four new video works by Canadian artists Jo-Anne Balcaen, Moyra Davey, Isabelle Pauwels and Krista Belle Stewart. These works expand a coherent videographic corpus, which was formed mainly in 2011 and 2013 with acquisitions of works by Raymonde April, Sophie Bélair Clément, Olivia Boudreau, Brendan Fernandes, Nelson Henricks and Leisure Projects. The videos in the collection explore various narrative, methodological and structural aspects of the medium, while raising numerous questions about the creative process, language, relationships between reality and fiction, temporality and human subjectivity, among others.
The gallery's current collecting activities are also part of a commitment to actively participate in ongoing debates on the decolonization of art institutions, through a greater inclusion of Indigenous voices and perspectives within its various programs. The purchase in 2013 of three prints by Kent Monkman inaugurated a practice of systematic and important acquisitions of works by recognized contemporary Indigenous artists. Accordingly, Seraphine, Seraphine (2014) by Krista Belle Stewart and Raymond Boisjoly's Author's Preface (2015), both acquired in 2017, represent significant additions to the collection.
Moreover, this structured development of the collection takes into consideration the history of contemporary art by targeting major works by Quebecois and Canadian artists produced in the second half of the twentieth century and associated with the gallery's exhibitions history. In the last few years, the gallery has explored this secondary mandate within its acquisition program to fill important gaps in the collection—in particular with regard to conceptual art.