Seeing and Not Knowing: Jinyoung Kim and Myriam Yates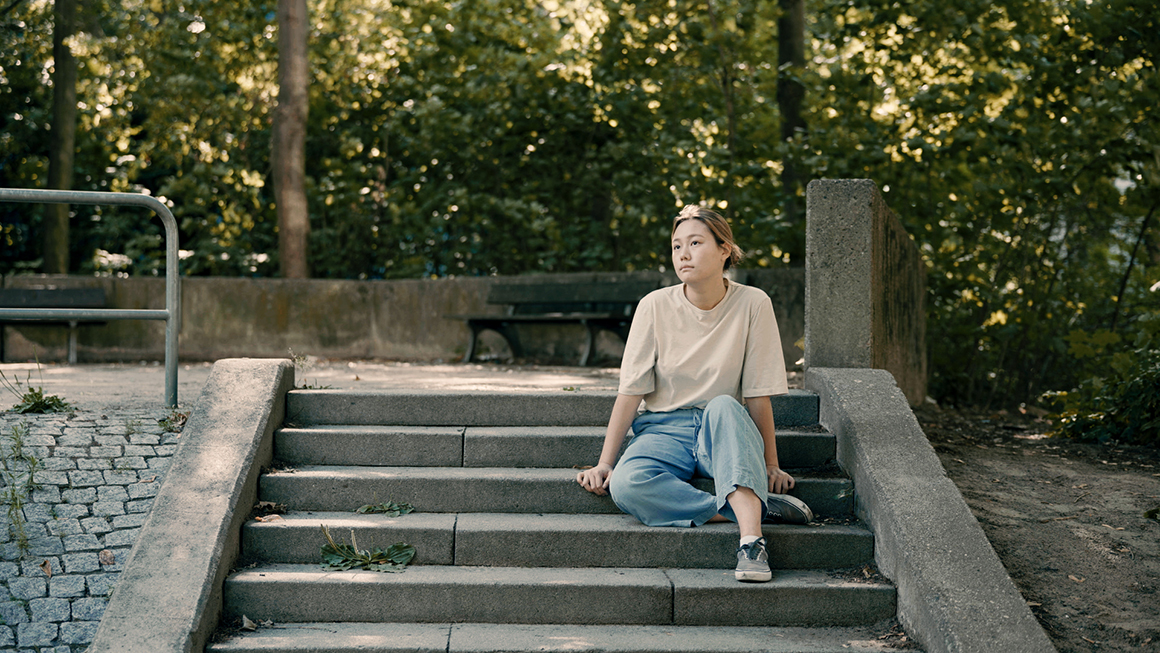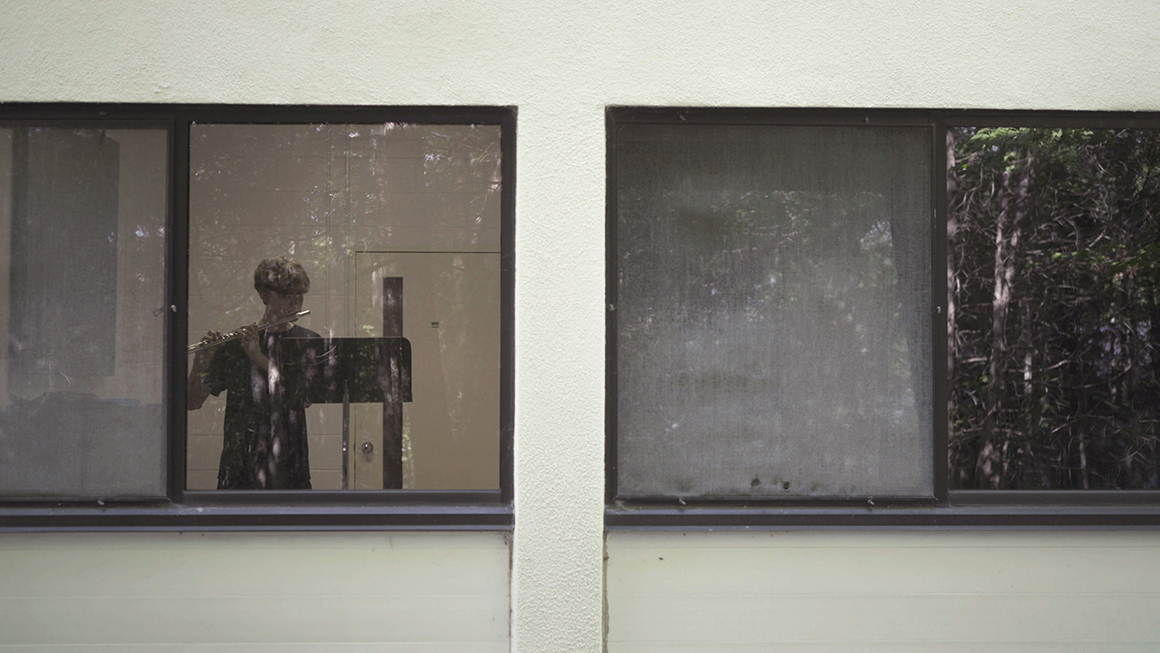 Seeing and Not Knowing: Jinyoung Kim and Myriam Yates
Tuesday, February 21, 2023, 6:00 PM – 8:00 PM
VA-114 Cinema, 1395 Blvd. René-Lévesque Ouest
Free, in English and French
Join Jinyoung Kim and Myriam Yates for the premier of two new films followed by a discussion with architecture theorist Alan Dunyo Avorgbedor. Kim and Yates are recipients of the one-time program supporting the realization of a short film. Seeing and Not Knowing sought films that, by brushing against the politics of place, were attentive to its history and context. Kim and Yates' projects respectively explore the histories, politics, and forms of representation space gives rise to. Connecting the modernist housing she grew up in outside Seoul with their models in East Berlin, Kim reflects on where and how to locate her sense of place and home. Embedding herself in the summer music residency at the Orford Music Academy in the Mont-Orford National Park, Yates shadows a group of young musicians in their rigorous study and shared living amidst the school's built and natural surroundings. In conversation with Avorgbedor, Kim and Yates will discuss their working processes and the dialogues they find between architecture, environment, and moving images.
Alan Dunyo Avorgbedor is an Assistant Professor at McGill University's Peter Guo-hua Fu School of Architecture. His research explores the ways in which African Technicities, as a suite of culturally embodied dwelling practices, informs sensorial, hodological, and ultimately epistemological relationships within natural and built environments in sub-Saharan Africa and across the diaspora. Avorgbedor's research situates new frames for comprehending how architecture, post-phenomenology, and African epistemologies relate to black lived experience.
Avorgbedor is also an artist engaged in a new media practice that encompasses audiovisual analog instrumentation, film-based photography, and modular synthesis. He performs and explores interference signals and their figural chromatic aberrations in correspondence with mechanical and analog transport systems to modulate the expressive character of the medium. He is currently working on a series of analog portraits of contemporary and historical African and diasporic figures oscillating at the margins of architectural, spatial, and mobilities discourse.
Jinyoung Kim is a visual artist and an educator whose work explores a sense of place and material culture as a core condition where personal and collective memories coalesce expanding on an imaginary for the past and the present. She uses photography, video, and object-based installations to weave together an inventory of lived experiences that build on the positionality of an Asian diaspora. Her works have been exhibited and screened across Canada and internationally. She is the 2019 winner of the Prix Lynne Cohen from Estate of Lynne Cohen and Musée national des beaux-arts du Québec and was shortlisted for Prix Pierre-Ayot in 2018. Her projects have been supported by Canada Council for the Arts and Conseil des arts des lettres du Québec. She has obtained her BFA from OCAD University and MFA from Concordia University. Kim lives and works in Tiohtià:ke/Mooniyang/Montreal.
Myriam Yates' works are displayed in the form of large video projections or photographic series. She favors a hybrid approach to image between a certain form of document and video essay. She has participated in events such as The International Festival of Films on Art (Montreal), Kassel Dokfest (Germany), Images Festival (Toronto), Rencontres Internationales Paris / Berlin, le Mois de la Photo à Montréal and Nuit Blanche Toronto. Her work has been the subject of individual and collective exhibitions, notably at the Foreman Art Gallery of Bishop's University (Sherbrooke), the Hessel Museum of Art (New York), the Musée d'art contemporain de Montréal, the Leonard & Bina Ellen Art Gallery (Sightings), Dazibao and Optica a contemporary art center (Montreal). In 2015, she won the Victor- Martyn-Lynch-Staunton Prize in media arts from the Canada Council for the Arts. She studied visual arts, publicity and graphic design and holds a Master's in media arts from UQÀM. Originally from Montreal, she currently lives in Sherbrooke.