WE CAN MAKE RAIN BUT NO ONE CAME TO ASK
Documents from The Atlas Group Archive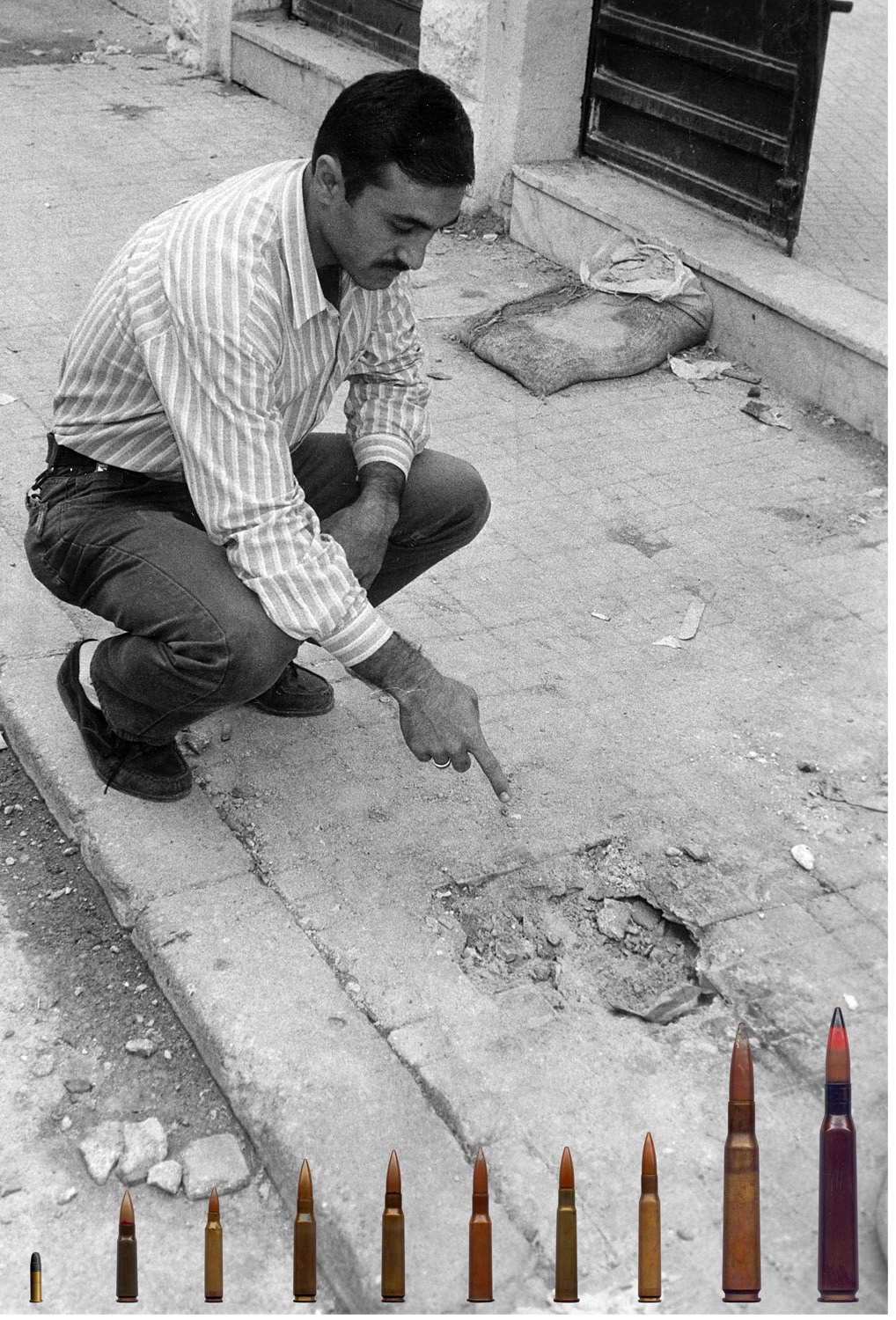 26 January – 4 March, 2006
Curator: Michèle Thériault
Project by the Atlas Group in collaboration with Walid Raad
Presented with support from the Galerie Sfeir-Semler (Beyrouth/Hambourg), FACT Foundation for Art and Creative Technology (Liverpool), the Montréal Musem of Fine Arts, the Concordia Studio Arts Visiting Artists Program, and the Iris Westerberg Stern Fund.
Based in Beirut and New York The Atlas Group is a project and foundation created by Walid Raad in 1999 to locate, preserve, study and produce audio, visual, literary and other artifacts that shed light on the contemporary history of Lebanon. The Atlas Group documents in this exhibition focus more specifically on the city of Beirut, its wartime trauma, the complex issue of reconstruction and its psychological and physical repercussions. They are presented here in North America for the first time. This sculpture, photographs, video projection and texts are the product of various collaborations with The Atlas Group. I Was Overcome With A Momentary Panic At The Thought That They Might Be Right was produced by Nahia Hassan a topographer in the Lebanese Army. We Can Make Rain But No One Came To Ask is a document of collaboration between Yussef Bitar, an ammunitions expert and investigator of car bomb detonations, and Georges Semerdijian, a well-known photojournalist. Sweet Talk: The Hilwé Commission is a photographic project by Lamia Hilwé. Finally, a video program brings together other documents donated to The Atlas Group over the years and that focus on issues such as the western hostage crisis, activities of the Lebanese intelligence and of Dr. Fakhouri, one of the most important historians of contemporary Lebanon.
The Leonard & Bina Ellen Art Gallery's contemporary exhibition program is supported by the Canada Council for the Arts.