SOVEREIGN ACTS II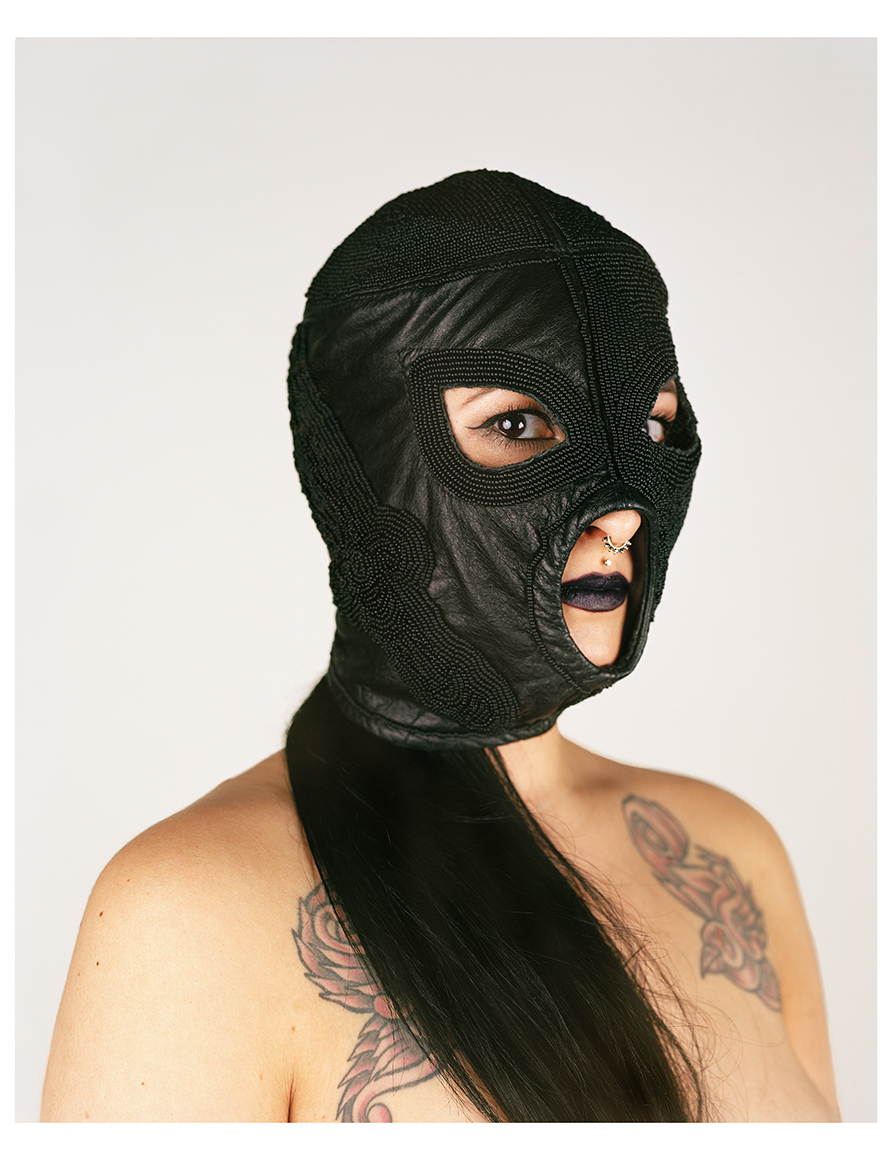 The history of Indigenous peoples performing cultural dances and practices for international and colonial audiences is an important part of Indigenous art in general and performance art specifically. From the early contact years onward, the Indigenous performers known as 'Indians' faced the conundrum of maintaining traditional cultural practices by performing them on stage while also having that performance fulfill the desires of a colonial imaginary. These performances took place within the context of colonial policies of assimilation and subjugation.1 The exhibition Sovereign Acts II starts from the idea that the performers were aware of how they were being viewed and worked with audience expectations, carving out a future and an identity for themselves despite the constraints they found on every stage. In Sovereign Acts II, the artists Rebecca Belmore, Lori Blondeau, Dayna Danger, Robert Houle, James Luna, Shelley Niro, Adrian Stimson, and Jeff Thomas, contend with the legacy of colonial representations as well as the legacy of cultural performance by utilizing a variety of aesthetic strategies such as reenactment, remixing, memorialization, mimicry, parody, masquerade, and portraiture. They return to the history of performing 'Indian' and its conundrums to recuperate the erased and objectified performer as an ancestor, an artist, and an Indigenous subject. Through this return they seek to understand their own relationship to performing culture in a contemporary art context, often turning the gaze back onto an audience and making the colonial desires that underpin colonial imagery visible. Lastly, some of the artists use performance itself as an entry point in rewriting colonial historical narratives from an Indigenous point of view. The exhibition seeks to highlight the artists' works as performative 'acts' that negotiate expectations as much as represent culture and identity. It is important to state that representing Indigenous culture includes aspects of contemporary culture, not just the pre-contact culture of the colonial imaginary. The Indigenous acts of making work follow the path of the past Indigenous performers to present negotiated and highly conscious representation of culture and/or identity.
– Wanda Nanibush
For Canadian Indian Policy see J.R. Miller, ed., Sweet Promises: A Reader on Indian-White Relations in Canada (Toronto: University of Toronto Press, 1991. For American Indian policy see: Vine Deloria, ed., American Indian Policy in the Twentieth Century (Norman: University of Oklahoma Press, 1985).
BIBLIOGRAPHy
Beaucage, Pierre. « Parcours de l'indianité : théologie, politique, anthropologie ». Cahiers des imaginaires 3, no. 3: 1-79.
Berkhofer, Robert F., Jr. The White Man's Indian: Images of the American Indian from Columbus to the Present. New York: Vintage Books-Random House, 1978.
Bhabha, Homi. The Location of Culture. London: Routledge, 1994.
Burgess, Marilyn and Gail Guthrie Valaskakis. Princesses indiennes et cow-girls : stéréotypes de la frontière / Indian Princesses and Cow-Girls: Stereotypes from the Frontier. Montreal: Oboro, 1995.
Butler, Judith. Bodies That Matter: On the Discursive Limits of "Sex". London: Routledge, 1993.
—. Gender Trouble. London: Routledge, 1999.
Read more
Carter, Sarah. Capturing Women: The Manipulation of Cultural Imagery in Canada's Prairie West. Montreal: McGill-Queen's University Press, 1997.
Clifford, James. "On Ethnographic Allegory." Writing Culture: The Poetics and Politics of Ethnography. Clifford, James and George Marcus, eds. Berkeley: University of California Press, 1996.
Crosby, Marcia. "Construction of the Imaginary Indian." Vancouver Anthology: The Institutional Politics of Art. Ed. Stan Douglas. Vancouver: Talonbook, 1991/2011. 267-291.
Deloria, Philip J. Playing Indian. New Haven: Yale University Press, 1998.
Driskill, Qwo-Li. "Stolen From Our Bodies: First Nations Two-Spirits/Queers and the Journey to a Sovereign Erotic." Studies in American Indian Literatures 15, no. 2 (Summer 2004): 50-64.
Driskill, Qwo-Li et al., eds. Sovereign Erotics: A Collection of Two-Spirit Literature. Tuscon: University of Arizona Press, 2011.
Dubois, Jérôme and Dalie Giroux, eds. Les Arts performatifs et spectaculaires des Premières Nations de l'est du Canada. Paris: L'Harmattan, 2014.
Fabian, Johannes. Time and the Other: How Anthropology Makes Its Object. Berkeley: Columbia University Press. 1983.
Favell, Rosalie. Acting Up: Performing the Indian. Winnipeg: Platform: Centre for Photographic and Digital Arts, 2011.
Forte, Maximilian C. Who is an Indian?: Race, Place, and the Politics of Indigeneity in the Americas. Toronto: University of Toronto Press, 2013.
Francis, Daniel. The Imaginary Indian: The Image of the Indian in Canadian Culture. Vancouver: Arsenal Pulp Press, 2011.
Gidley, Mick. Edward S. Curtis and the North American Indian, Incorporated. Cambridge: Cambridge University Press, 1998.
Goldie, Terry. Fear and Temptation: The Image of the Indigene in Canadian, Australian, and New Zealand Literatures. Montreal: McGill-Queen's University Press, 1989.
Graham, Laura R. and H. Glenn Penny. Performing Indigeneity: Global Histories and Contemporary Experiences. Lincoln: University of Nebraska Press, 2013.
Hopkins, Candice. "The Golden Potlatch
: Study in Mimesis and Capitalist Desire." Fillip 13 (Spring 2011). <http://fillip.ca/content/the-golden-potlatch-study-in-mimesis-and-capitalist-desire>
Maxwell, Anne. Colonial Photography & Exhibitions: Representations of the 'Native' and the Making of European Identities. Leicester: Leicester University Press, 1999.
Minh-ha, Trinh T. Woman Native Other. Bloomington: Indiana University Press. 1989.
Moses, L. G. Wild West Shows and the Images of American Indians, 1883-1933. Albuquerque: University of New Mexico Press, 1996.
Nanibush, Wanda. "Contamination and Reclamation: Robert Houle's Paris/Ojibwa." Fuse Magazine 34, no. 1 (2011). http://fusemagazine.org/2010/12/961
Peters, Evelyn and Chris Andersen. Indigenous in the City: Contemporary Identities and Cultural Innovation. Vancouver: University of British Columbia Press, 2013.
Phillips, Ruth. "Performing the Native Woman: Primitivism and Mimicry in Early Twentieth-Century Visual Culture." Antimodernism and Artistic Experience: Policing the Boundaries of Modernity. Ed. Lynda Jessup. 26-49. Toronto: University of Toronto Press, 2000.
Poignant, Roslyn. Professional Savages: Captive Lives and Western Spectacle. New Haven: Yale University Press, 2004.
Ryan, Allan J. The Trickster Shift: Humour and Irony in Contemporary Native Art. Vancouver: University of British Columbia Press, 1999.
Roy, Susan. "Musqueam House Posts and the Construction of the "Ethnographic" Object." These Mysterious People: Shaping History and Archaeology in a Northwest Coast Community. Montreal: McGill-Queen's University Press, 2010. 54-81.
Simard, Jean-Jacques. La Réduction. L'Autochtone inventé et les Amérindiens d'aujourd'hui. Québec : Septentrion, 2003.
Sioui Durand, Guy. « Jouer à l'Indien est une chose, être un Amérindien en est un autre », Recherches amérindiennes au Québec 33, no. 3 (2003) 23-35.
Sioui Durand, Guy. « Être écrivain amérindien au Québec : indianité et création littéraire », Recherches sociographiques 48, no. 2 (2007): 183-186.
Spivak, Gayatri. A Critique of Postcolonial Reason: Towards History of the Vanishing Present. Cambridge: Harvard Univiversity Press, 1999.
Torgovnick, Marrianna. Gone Primitive: Savage Intellectuals, Modern Lives. Chicago: University of Chicago Press, 1990.
Vizenor, Gerald. Manifest Manners: Narratives on Postindian Survivance. Lincoln: University of Nebraska Press, 1994.
Vizenor, Gerald. "L'art et la Littéerature amérindiens aujourd'hui: survivance et sagesse tragique." Museum International 62, no. 3 (September 2010): 42-53.
—. Fugitive Poems: Native American Indian Scenes of Absence and Presence. Lincoln: University of Nebraska Press, 2000.
Young, Robert J. C. Colonial Desire: Hybridity in Theory, Culture and Race. London: Routledge, 1995.
Close
The complete essay written by the exhibition curator Wanda Nanibush can be viewed and downloaded in the Texts and Documents section. A printed version is also available at the Gallery.
Produced with the support of the Frederick and Mary Kay Lowy Art Education Fund.
CURATOR
Wanda Nanibush
Wanda Nanibush is an Anishinaabe-kwe image and word warrior from the Beausoleil First Nation. She is currently the assistant curator of Canadian and Indigenous art at the Art Gallery of Ontario. She holds a Masters in Visual Studies from the University of Toronto. She teaches graduate courses on history, politics and art at the University of Toronto. Nanibush lives in Toronto.
Close
ARTISTS AND WORKS
EXPLORE