Vincent Meessen. Blues Klair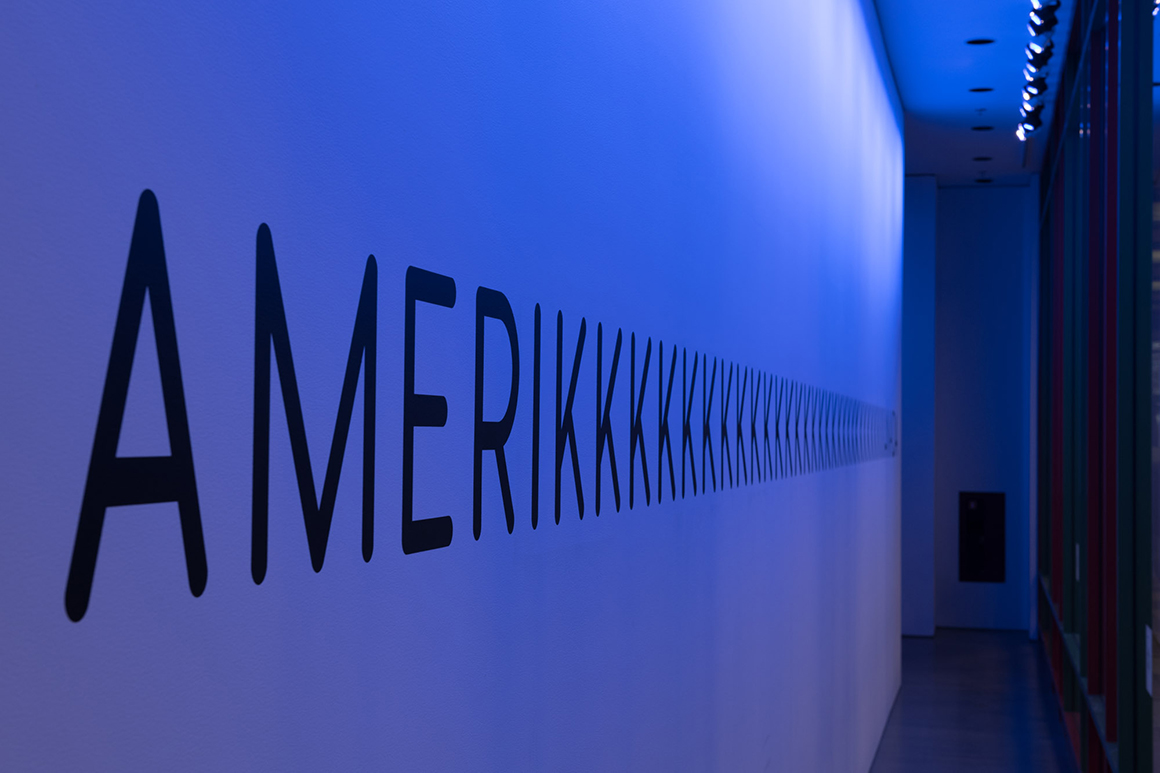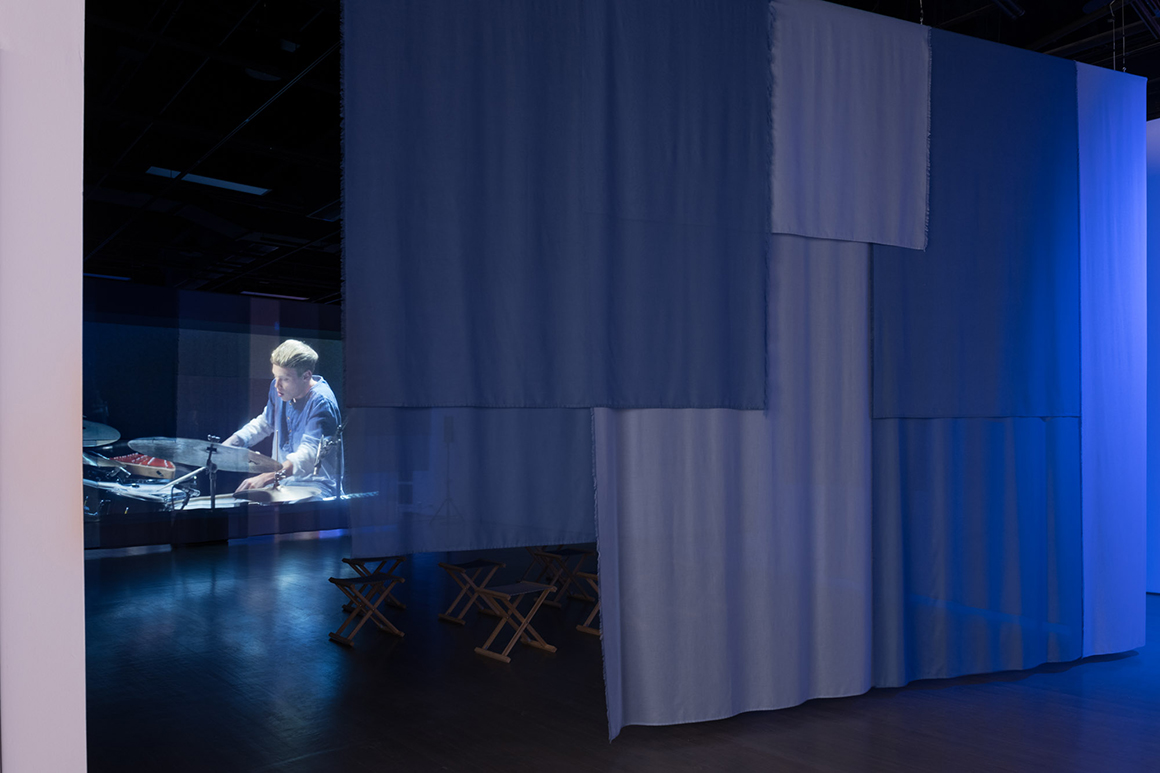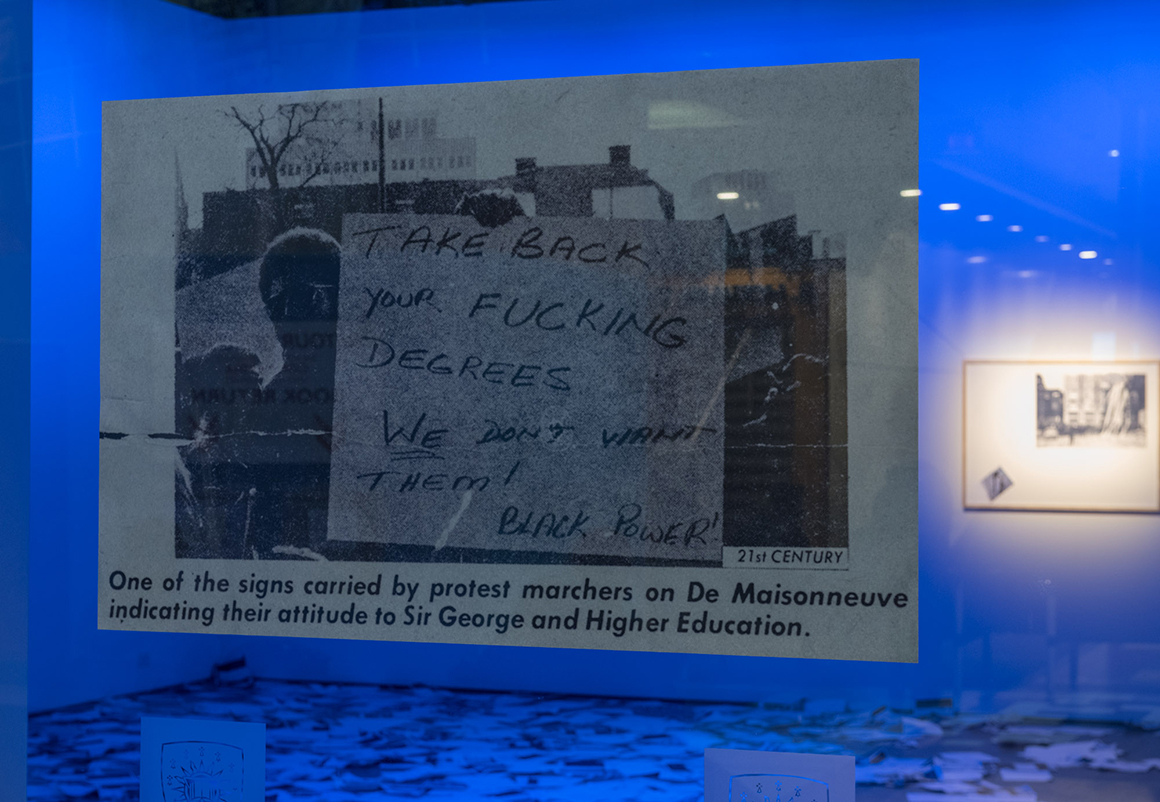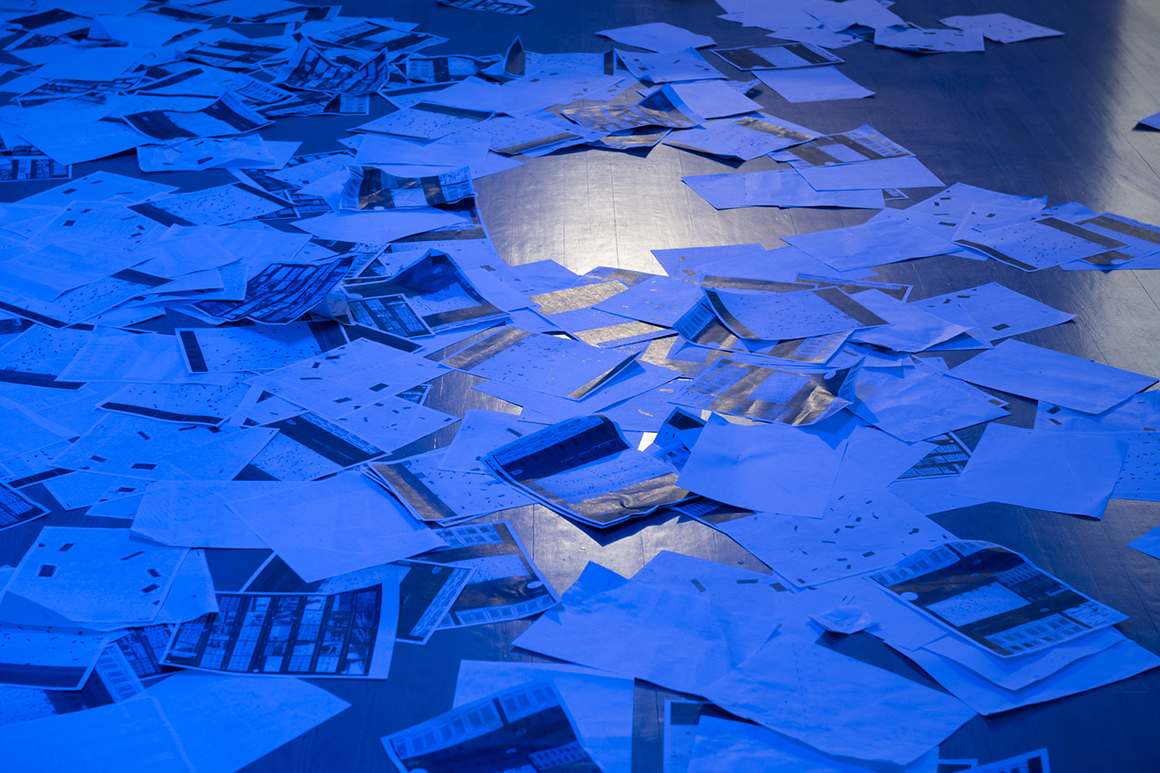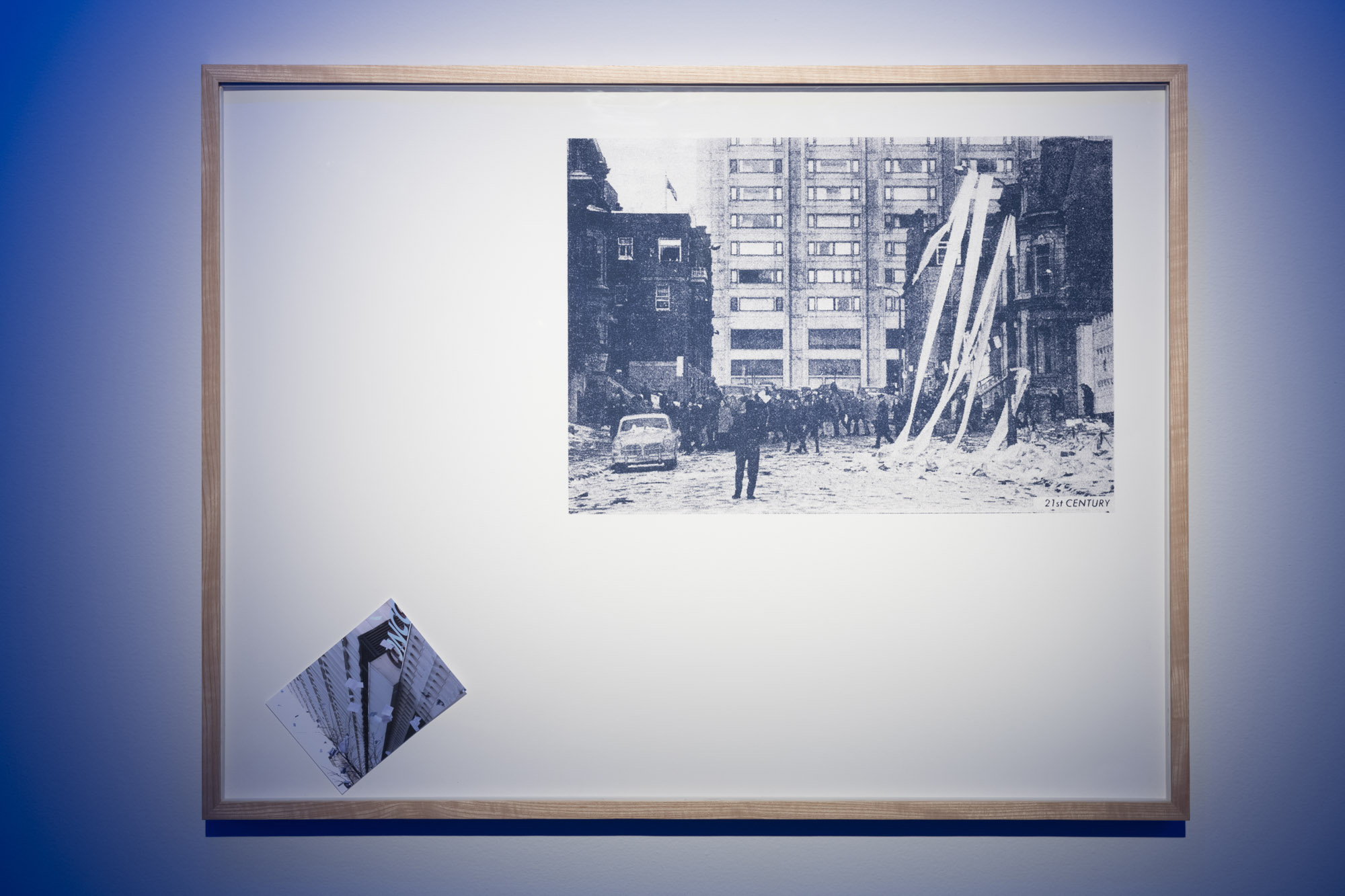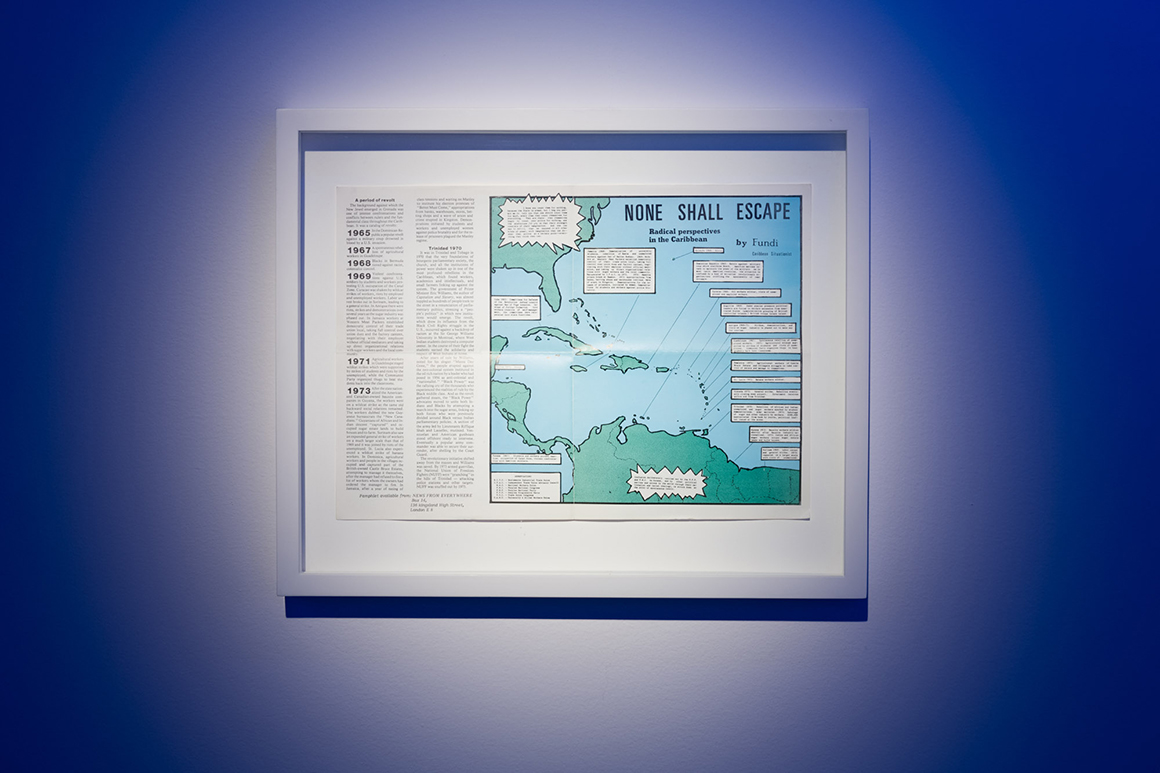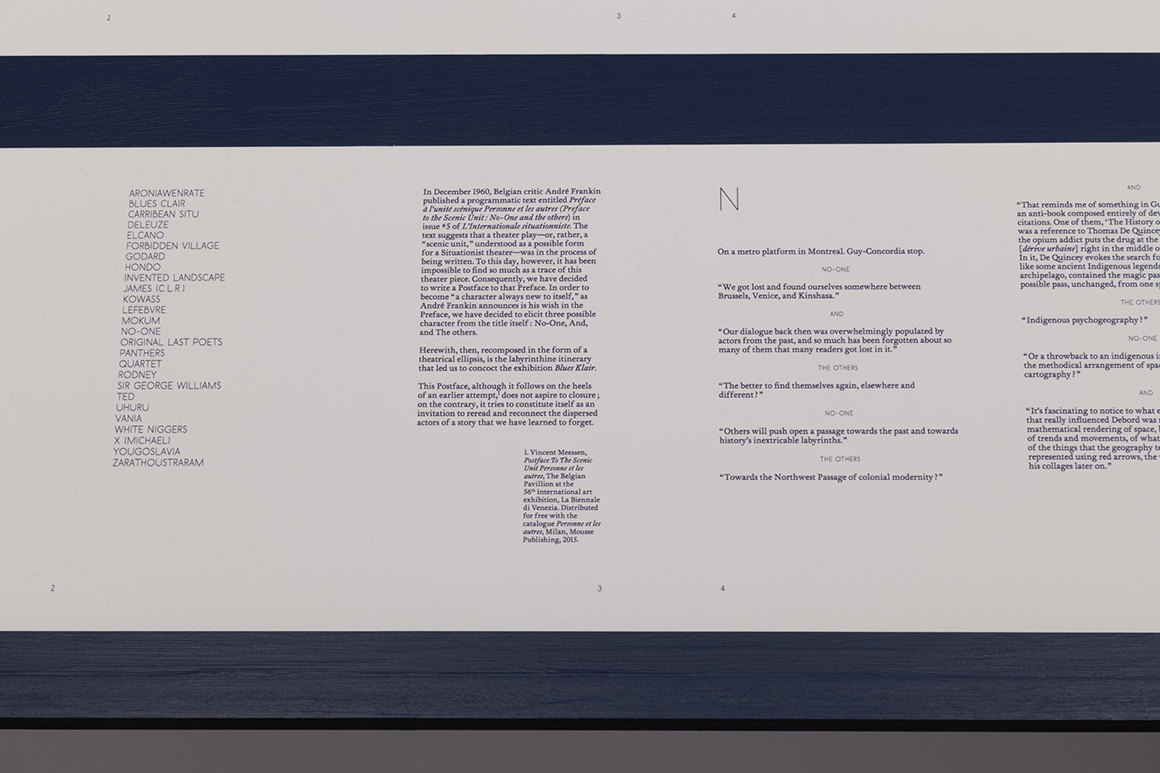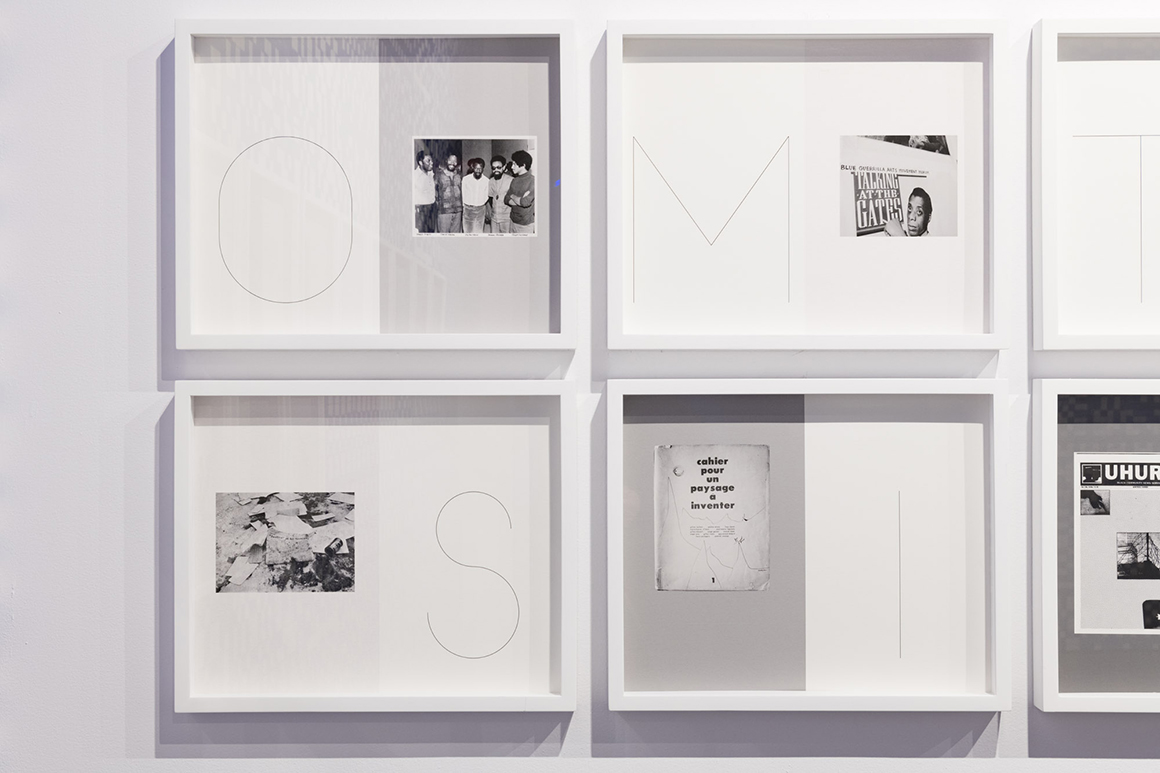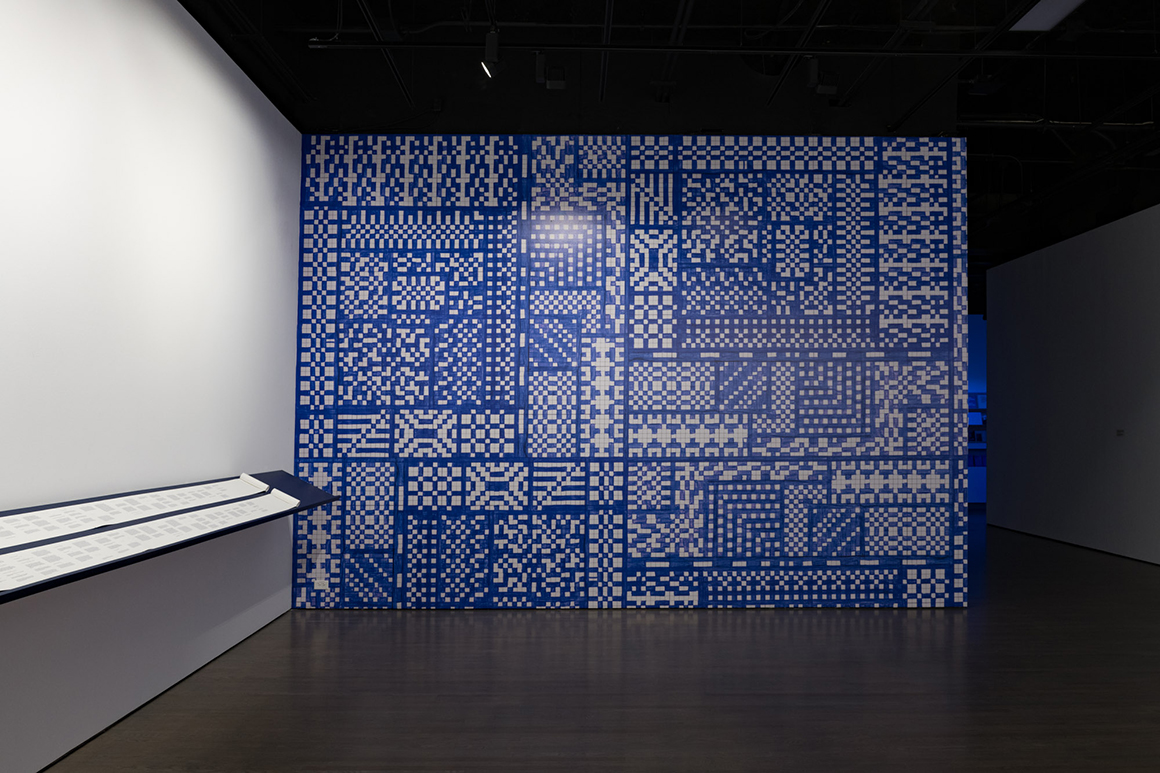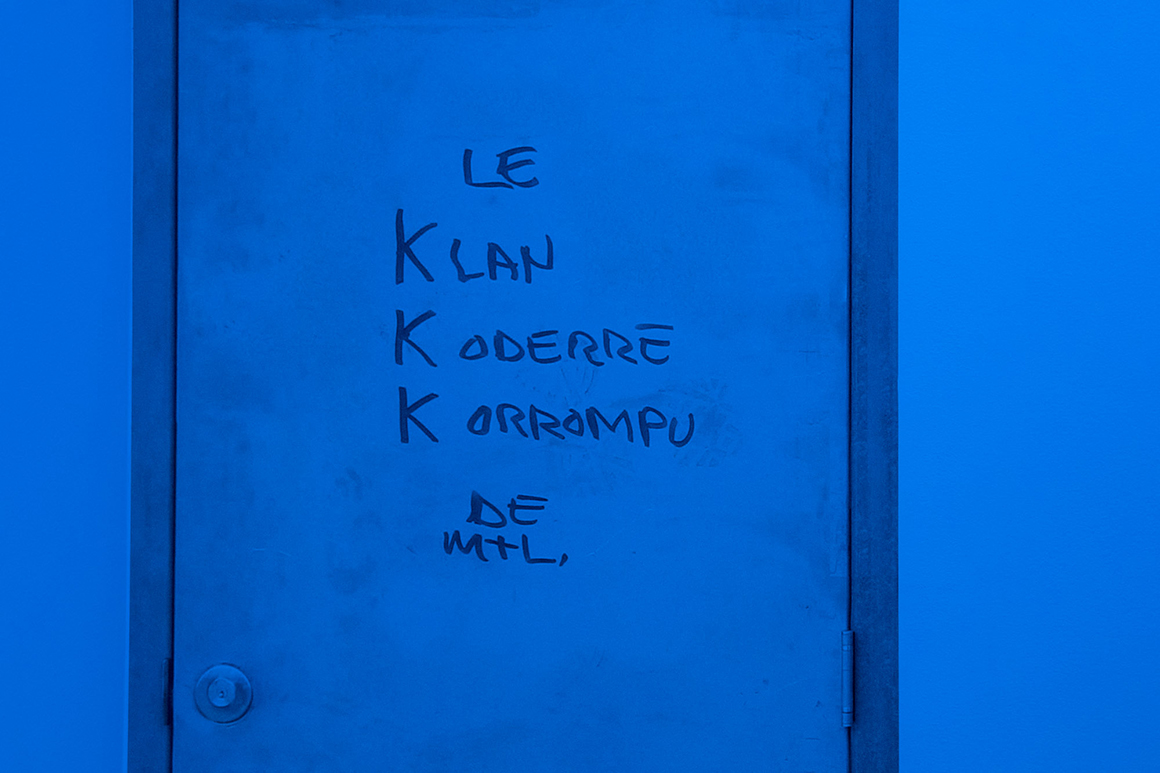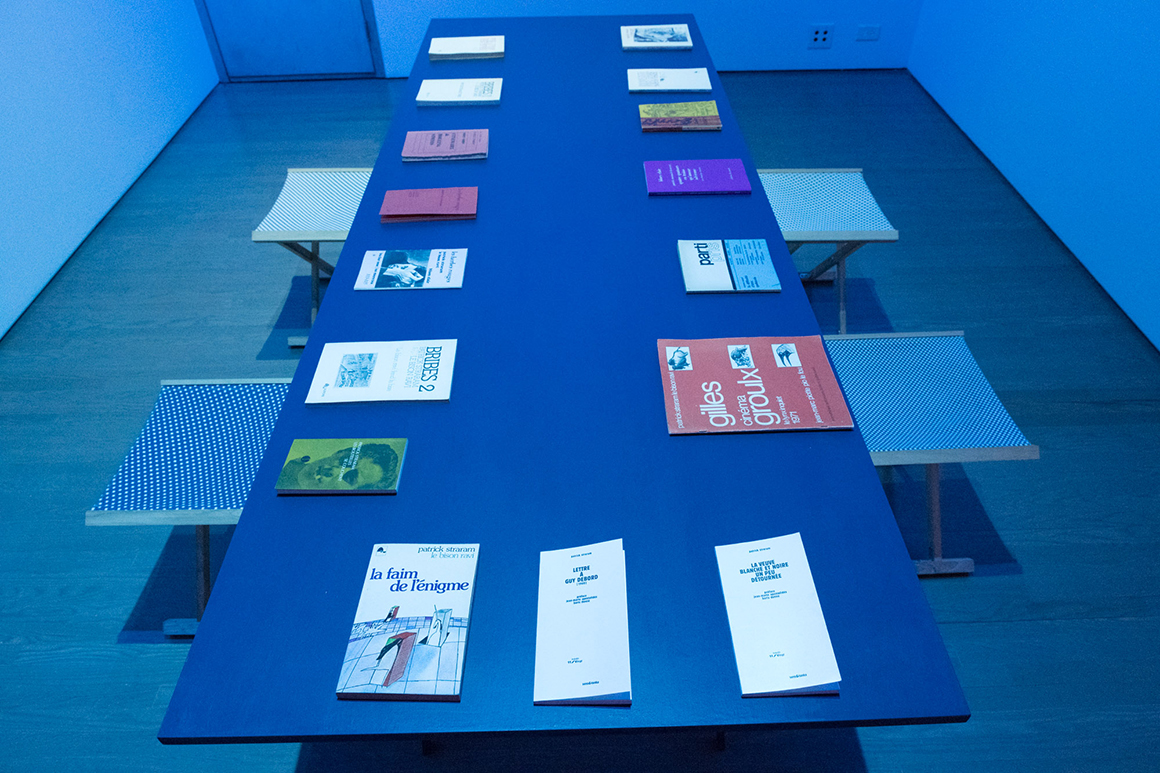 Produced with the support of the Frederick and Mary Kay Lowy Art Education Fund.
A sprawling counter-archive, Blues Klair is assembled by Meessen in pursuit of the question: What is the colour of history? The result is a dense constellation of intersecting histories and documents. This web is anchored by three protagonists: poets Gylan Kain and Patrick Straram, and the students leading protests at Sir George Williams University (now Concordia), and is situated during the political and cultural ferment of the late-1960s and early-1970s. Never linear, Meessen's history is guided by a sense for rebellion and critique throughout his references.
Below is a list of key concepts arising out of and guiding the research behind the exhibition. Each spur further questions, they can be applied in any combination or simultaneously to works on view, or adopted in dialogue with your own connections.
Read more
BLUE

Many blues can be found under the title Blues Klair. There's Blues Clair a song by Django Reinhardt, a radio show hosted by Straram and an unrealized experimental novel. There's Kain's groundbreaking album Blue Guerilla and the blues tradition in music with its deep testimony of Black social life, singing and playing to pain, vulnerability and self-possession. There is the blue of the Atlantic and Indian Oceans that buoyed the slave trade and connected, among other things, the production and shipment of pigments. In Ultramarine, Kain comments on a nineteenth-century photo of a group of Bengali men working in an Indigo vat, an Englishman perched on its side: "He (referring to the Englishman) sees Prussian green, in the chemical journey to Indigo blue […]. I see fourteen Bengali men oxidizing." In scrutinizing the Englishman's and the camera's perspective, Kain locates the image's point of contradiction. Blue then is a tinted lens through which to see history for its discontinuity and illusions. These are contrasting blues.
EXILE
Is one placed or does one go into exile? Is it by law or refusal? Is exile understood, as it is at its root, as ruin, waste, and impoverishment? Or is it a measure of the poverty of the world as it is? Clear is that to be in exile is to live with an irrecoverable and painful loss; separated from one's home, community, and family; in resignation to insecurity and movement.
Cultural critic Edward W. Said notes how contradiction follows the modern figure of the lone exile, émigré or expatriate, asking: What does the story of the disenfranchised individual add up to in face of mass, near anonymous, despair of today's refugees? Amidst Said's observations are two key points to adopt when considering Kain's and Straram's roles as exiles in Blues Klair. First, the idea that exile leads to a "scrupulous subjectivity," a detailed and critical analysis of everyday life. And, second, keeping in mind Gyselinck's drumming, exile as "contrapuntal," offering alternative viewpoints, new rhythms and routes through contrasting elements. The punitive decrees, including imprisonment and deportation, borne by the Caribbean student protesters at Sir George Williams University, mark the use of exile as a weapon of the state and its various institutions.
K

A shifter is a word or element of language whose meaning is dependent on its context. Personal pronouns like "I" and "you" are shifters. They have provisional symbolic roles; they move around identifying a particular speaking subject, a location, or time.
Blues Klair nominates and is punctuated by an unusual shifter—k. K for Gylan Kain, K as the racist foundation of AmeriKKKa and KKKanada, K for Kébèk, K in Straram's logorrhea answering his own question: Pourquoi s'appelle-t-il K.? (Why is he called K.?). In French, clair qualifies both a light hue as in bleu clair (light blue) and clarity, be it something physically transparent or an idea or statement formed with precision—crystalline. Unseating the c in clair, k then corrupts, cracks and connects the documents and histories found in the exhibition.
MOVING MEMORY
In Ultramarine we find moving memory somewhere between English and French, between "moving" as uttered by Kain and "(é)mouvante" as read in the subtitles. Moving spoken might be just this: a memory through breath, held in mind, in body, revived from documents, in circulation and restless. When read la mémoire émouvante is a memory that touches, one that is met with and made of emotion, simply put: a memory that moves.
Think about how words can be overlaid in voice and text, how this simultaneous, read contrapuntal, reception activates multiple points of emphasis. Think about the relationship between an image and its caption or its frame. Consider also the voice of the translator and artist: what is at stake in working in the parenthesis? Does it facilitate an accompaniment, in a near musical sense, to Kain and Gyselinck's dialogue? Join Straram's wanderings? Or stand witness to protest at Sir George Williams University?
SITUATION
Faced with the routines of everyday life under capitalism in post-war Europe, members of the Situationist International sought strategies to create "situations" that might return some autonomy to an otherwise over-determined and commodified life. Key among them was dérive: a reflexive approach to navigating the urban environment by keeping watch on unconscious cultural and environmental influences. Another strategy, détournement proposed appropriation, reuse, and interruption of past material as an affront to private property, a desanctification of value, and an avenue for new connections. Working with recuperated material opens up to play with recollection and the familiar. Accordingly, both aimed for a disorientation from which the repressive forces at play in the seemingly mundane might become sensible.
At various points in his practice Meessen has narrated minor histories of the Situationist International, in particular those outside of Western Europe. With Blues Klair we find Jamaican Situationist and labour activist George Myers, aka Joseph Edwards, aka Fundi, and Patrick Straram, never a member but who committed his life and work to a Situationist ethos. Viewed through this lens the actions at Sir George Williams University can be thought of as model "situations," as concrete, interruptive and sensorial actions to which the Situationists might have looked.
SPECTER
What can be ascertained under the light of Blues Klair, through history's blues as introduced above? How far does this blue spectrum, as spectra of colour and sound, reach? If spectography is the process by which an image is drawn from sound, can we think of Blues Klair as an apparatus for bringing into focus what is not seen but sensed?
Between references, across disparate histories, experiences, and locales a specter or specters might emerge. Presumed to have been left behind spectres of the unfinished, the overwritten, the disappeared, the catastrophic, the difficult to name all haunt and in their return trouble linear accounts of history.
For Meessen, the spectral is the seemingly past carried by the "post" of post-colonial and post-racial, it is equally present in the perverse novelty of neo-liberal. Like the furtive "k" in the entry above, the spectral addresses multiple and simultaneous times, locales and subjects. When in Ultramarine, Kain says "What eludes me," is it heard as a question to an addressee:  What eludes me, my nigger? Or is it a question he answers, an inventory in the making: What eludes me: Indigo Blue.

WEAVE, FRAME, STORYLINE
The French word "trame" is expansive, referring to textile construction, printing processes, literary, dramatic, and historical narration, to name a few of its uses. There is no equivalent in English with the same reach; "weave" is perhaps the closest approximation. In weaving, the "fil de trame" or weft is the thread that interlaces through the stationary warp threads. It is the weft that activates a textile's pattern through minute intersections that bring a tension essential to holding the structure together. In printing "trame" or halftone is the distribution of dots, which through variations in gradation, orientation, and colour, come together as an image. In literature, trame is the plot. In theatre, trame refers to the Italian canovaccio, a rudimentary summary to guide an improvised performance.
Trame then appears and is accessed in Blues Klair both through tangible material—such as with the textiles—, reading documents both authored or presented by Meessen, and navigating the exhibition space. As the multiple definitions suggest trame is a case of correspondences, something found in the making, at times by chance, rather than in an array of discreet objects or stories.
Close
Artist
Works
Profiles
Supplementary Resources