OWERÀ:KE NON AIÉ:NAHNE
Filling in the Blank Spaces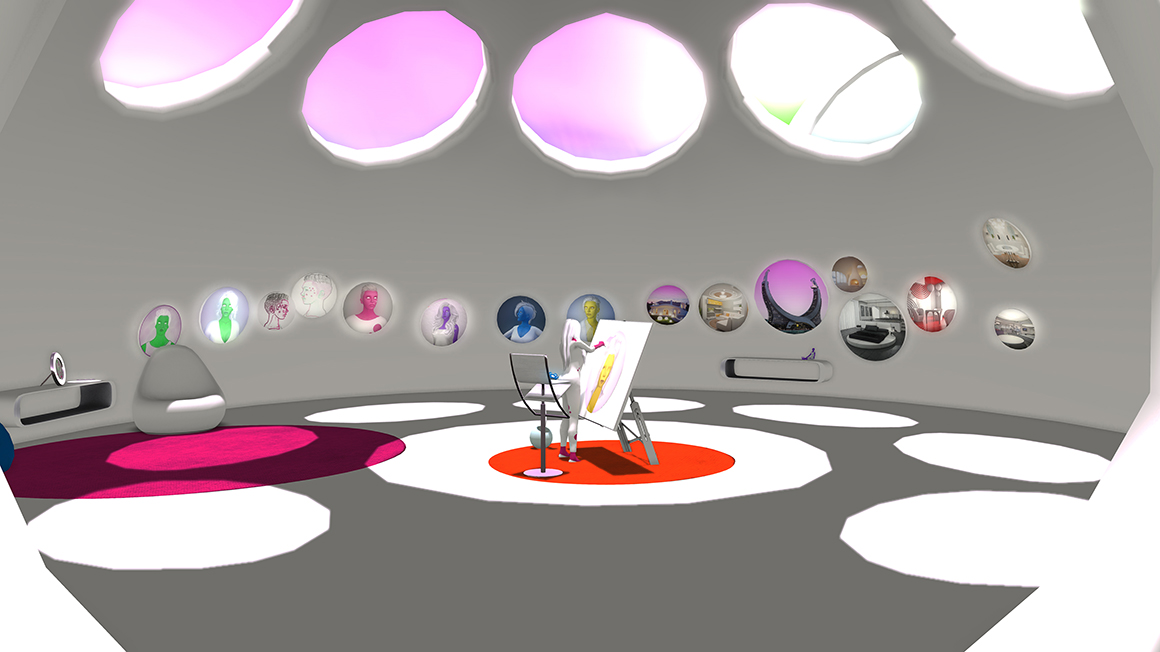 An exhibition-forum on the research and creative work of Aboriginal Territories in Cyberspace
November 4 – December 2, 2017
A project by Jason Edward Lewis and Skawennati
With documentation from the Skins Workshops, selections from Illustrating the Future Imaginary and other research/creation projects, and a CyberPowWow reboot
Opening
Saturday, November 4, 3 – 5 pm
Workshop Series – Call for participation
The workshops are held in conjunction with the exhibition-forum and will be led by Skawennati, Jason Edward Lewis and the AbTeC production team. The series comprises four workshops across four weeks.
Participants will be taught tools and methods in the emerging technique known as machinima—filmmaking in virtual environments.
Registration required: robin.simpson@concordia.ca
More information about the workshop series here.
Filling in the Blank Spaces brings together, for the first time ever, over twenty years of programming and production by the research network Aboriginal Territories in Cyberspace (AbTeC) and its platform Initiative for Indigenous Futures (IIF). Through various media and events, the exhibition-forum animates a history of activities dedicated to developing Indigenous-determined territories in cyberspace and imagining Indigenous peoples in the future. Filling in the Blank Spaces illustrates a multitude of ways Indigenous artists, researchers, educators, designers and community activists are creating and employing new media to strengthen and complement their cultures and communities.
Aboriginal Territories in Cyberspace is a network of academics, artists and technologists whose goal is to define and share conceptual and practical tools that encourage new, Aboriginally-determined territories within the web-pages, online games and virtual environments that we call cyberspace.
The Initiative for Indigenous Futures is a collaboration between universities, arts institutions, community organizations and industry partners dedicated to developing multiple visions of Indigenous peoples tomorrow in order to better understand where we need to go today.