SIGHTINGS
MEASURES 
Launched in 2012 in celebration of the 50th anniversary of the Leonard & Bina Ellen Art Gallery's Permanent Collection, the SIGHTINGS satellite exhibition program was conceived as an experimental platform to critically reflect upon the possibilities and limitations of the modernist "white cube." As part of this program, artists and curators are invited to develop projects for a cubic display unit located in a public space at the university, with the aim of generating new strategies for art dissemination.
The 2020-2021 SIGHTINGS programming takes place outside the limits of Concordia's Hall Building to unfold online in response to the stakes of the cube, itself reformatted as an open and virtual site. The cycle of projects will work with the notion of measures—as a means of negotiation, calculation and representation of slippery in-between zones. Measures are commonly referred to as abstracted indicators or as a set of regulatory actions and procedures designed and implemented to manage, prevent or redress a situation: over time, new measures become default standard practices. The current edition of SIGHTINGS contemplates measures as a way to interpret and confront the subtle and not so subtle agents that indistinctly permeate beings, spaces, and things, invisibly link them and regulate their relations; those determinants of distance and proximity, access and isolation.
The SIGHTINGS program is developed by Julia Eilers Smith.
SIGHTINGS 32
HOLOGRAPHIC KI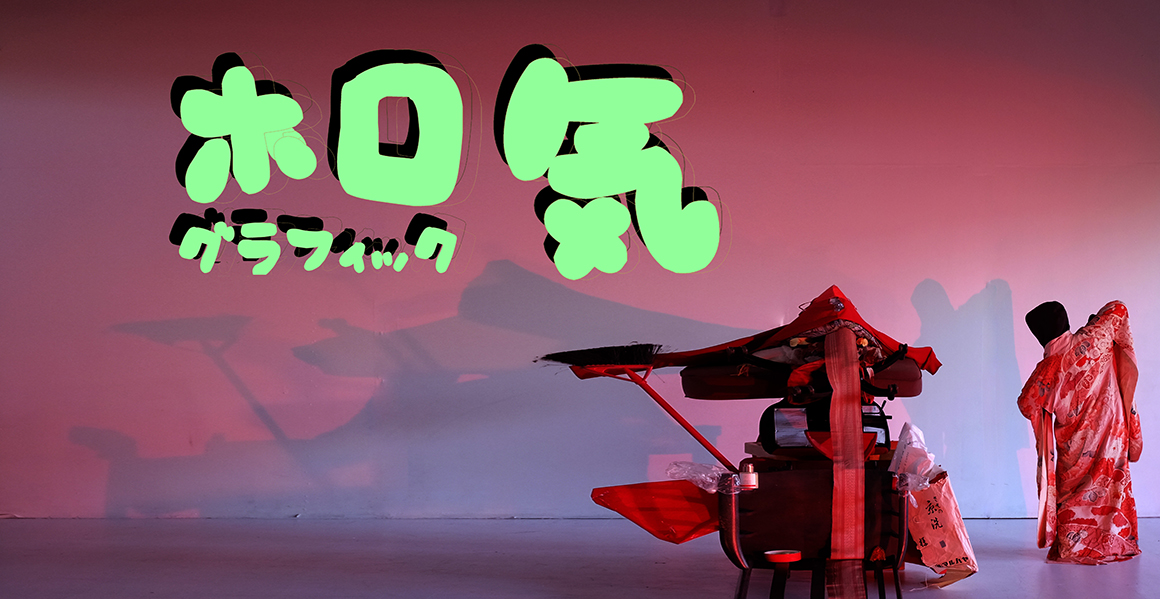 May 25 – September 12, 2021
An online project by Hanako Hoshimi-Caines
Holographic Ki is a Japanese-mess-mix musical made with my mother, with whom I watched most of the Rodgers and Hammerstein movie collection growing up. Together we picked "Getting to Know You" from The King and I as the theme song for this work. The project emerges from intergenerational sources of laughter, rhythm and aesthetics, haiku-like scenes and furniture monsters. It delves into nonlinear aging, the fluidity of the "host" position, and emergent icons created from the mundane as conjurers of real and imaginary ancestors. These icons appear monster-like (a monster is understood as being "of multiple origins") and puppet-like in their potential. We dance for them, they dance for us. Through a relational agency between human and non-human, we look for an abcanny sweet spot: a flatness, a horrific and beatific suspension.
The work was first developed as a short performance in 2019, when physical proximity was possible as well as easeful. Here, as part of SIGHTINGS' virtual exhibition cube, and in this moment, we find new ways of coming together to perform.
Hanako Hoshimi-Caines is a dancer, performance-maker and organizer born and based in Tiohtià:ke/Montreal. Her work plays with the pleasure and the haunt of the familiar and invests in performance as something both mystical and a skill to be learned. Hanako has collaborated with a range of dance artists, choreographers and companies, notably the Cullberg Ballet in Stockholm. Her independent and collaborative works have been shown in Canada and internationally, of which the latest piece titled Radio III, a collaboration with Zoë Poluch and Elisa Harkins, premiered at the MAI (Montreal, arts interculturels) in June 2019 with performances in Vancouver and Sweden. Hanako recently graduated with an honors degree in Western Philosophy from Concordia University. She is currently artistic co-curator of the Centre de Création O Vertigo.
Anne Caines is a lifelong community worker and activist. She is a founding member and the current coordinator of RECAA (Respecting Elders Communities Against Abuse), an activist organization that works to counter elder abuse in ethno-cultural communities. RECAA uses the theatrical techniques found in Augusto Boal's Forum Theatre workshops in which scenes of abuse are enacted in silence to overcome language barriers. Previous to her work with RECAA, Anne worked with CAP (Child Assault Prevention) and SAWCC (South Asian Women's Community Centre).