VINCENT MEESSEN. BLUES KLAIR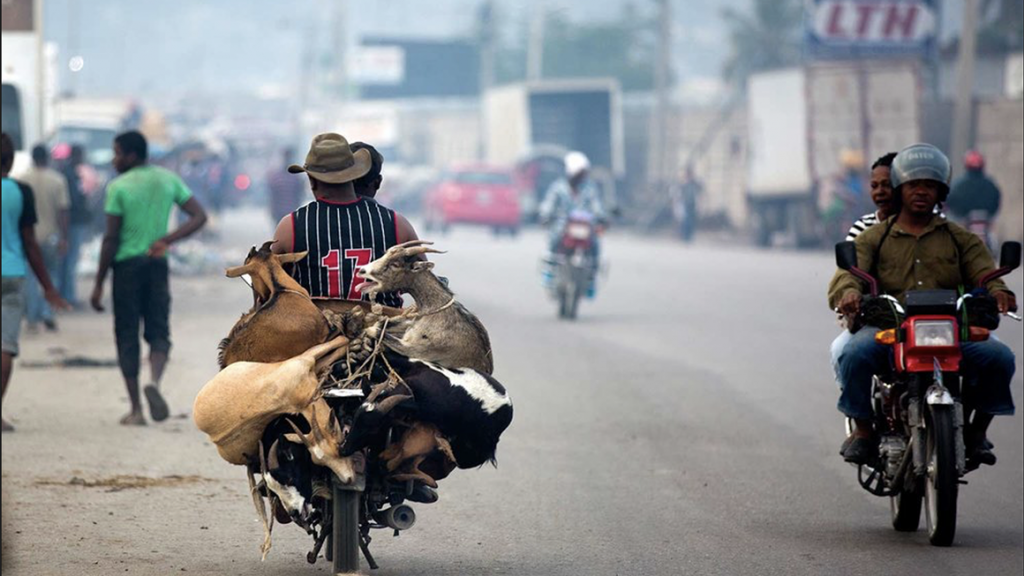 LECTURE
Wednesday, February 20, 5:30 pm
La guerre froide des minibus jamaïcains, le double amortisseur des taxi-motos haïtiens et autres insignifiants significatifs de la réalité caribéenne…

(The cold war of the Jamaican minibus, the double-shocked Haitian motorcycle taxis, and other insignificant signifiers of the Caribbean)
Romain Cruse, geographer, Institut Catholique Européen des Amériques, author of Le Mai 68 des Caraïbes (Mémoire d'Encrier, 2018)
In this improbable geopolitics, Cruse proposes to describe the Caribbean today through a tight framing, one that recounts recent history from below in an attempt to describe the whole through the detail in a near photographic approach:
"One and go!": The evolution of Jamaican politics as told through its public transport system.
The double shock absorbers behind Haitian motorcycle taxis have much to tell you.
"Ride till the bicycle bruk off," reflections on slack and the geopolitics of Caribbean music (Trinidad, Jamaica, Haiti)
Romain Cruse is a geographer and author of Une géographie populaire de la Caraïbe and Mai 68 des Caraïbes, both published by Mémoire d'encrier. He is currently professor and researcher at the Institut Catholique Européen des Amériques. A correspondant with Monde Diplomatique and Questions Internationales, he is the director of Carige, a consultancy specializing in applied geography. He lives in Fort-de-France, Martinique.
Presented in collaboration with Mémoire d'encrier and the Department of Geography, Université de Montréal.
In French
Free admission
At the Gallery
Facebook event
Read more