Lecture collective du Rapport de la Commission de vérité et réconciliation du Canada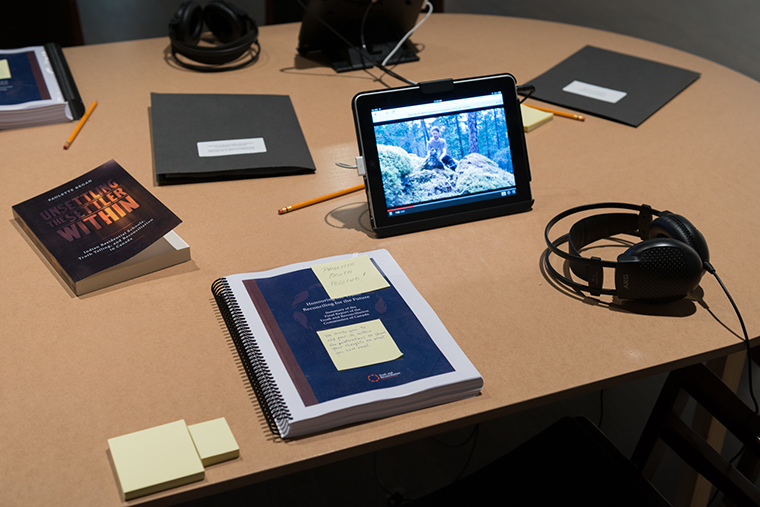 Saturday, March 25, 10 am – 5 pm
At the Gallery
Come read a section in French!
All are invited to participate in the reading marathon in an atmosphere of sharing, exchange and reflection, in order to complete the reading of the French version of the Report of the Truth and Reconciliation Commission of Canada, as part of the project #LireleRapportdelaCVR.
Several recording stations will be available to readers and refreshments will be offered.
Organized by the Leonard & Bina Ellen Art Gallery, in collaboration with the Musée d'art contemporain de Montréal and UQAM, with the participation of Marly Fontaine, an Innu student in visual arts at UQAM.
Read more
Sovereign Acts II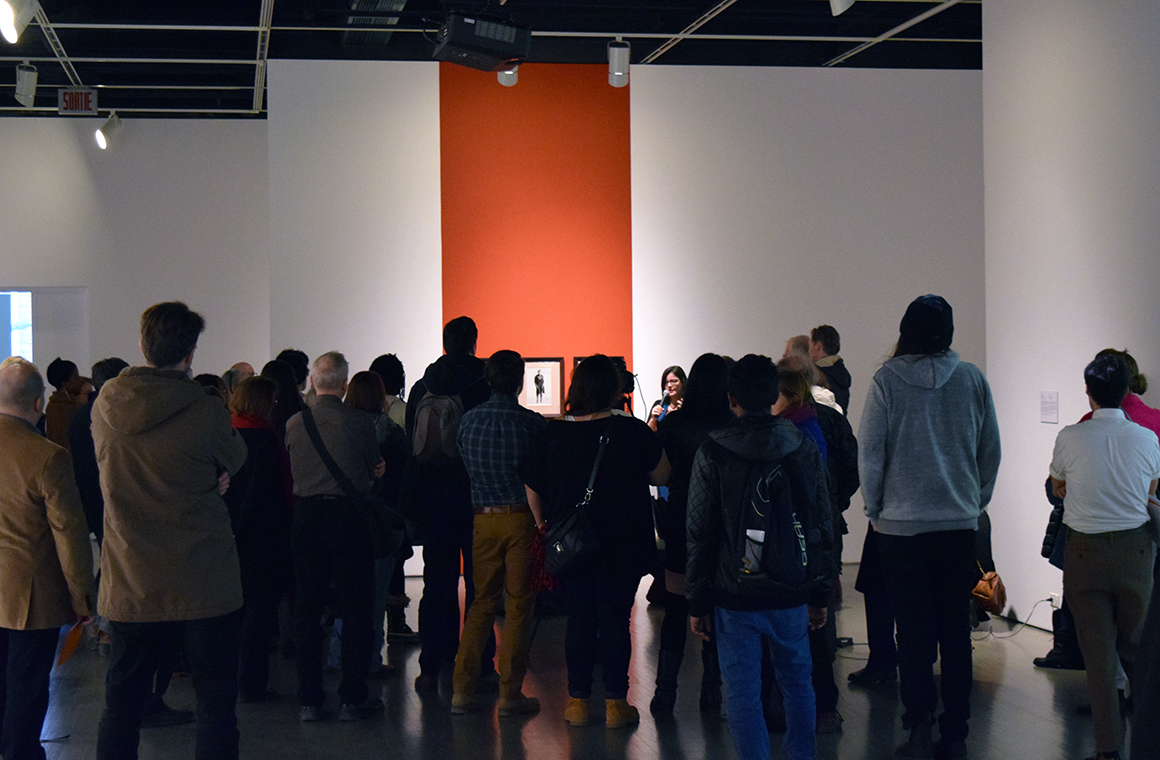 Saturday, January 21
Curator's Tour: 1:30 pm – 2 pm
Opening: 2 pm – 4 pm

A video of the Curator's Tour is available in the Audio | Video section.
---
Multilingual Tours
Tuesday, February 7, 5:30 pm
Tour in Urdu with Kanwal Syed
Thursday, February 16, 5:30 pm
Tour in Farsi with Shirin Fahimi
Tuesday, March 7, 5:30 pm
Tour in Mandarin with Tianmo Zhang
Free admission and no reservation required for all tours.
---
Lecture
Monday, January 30, 5 pm – 7 pm
Researching Contemporary Indigenous Art in Public
Richard W. Hill, Canada Research Chair, Indigenous Studies, Emily Carr University of Art and Design, Vancouver
At the Gallery
As part of First Voices Week

---
Local Records
Wednesday, February 8, 5:30 pm – 7:30 pm
Hiawatha Play and Pageants, Garden River First Nation, 1901-1969
Karl Hele, Associate Professor and Director of First Peoples Studies Program, Concordia University
Workshop on questions of resistance, resilience, and representation found within the history of the Hiawatha Pageant and Play as performed by people from Garden River First Nation.
At the Gallery
---
Response
Tuesday, February 14, 5:30 pm
Critical commentary by Lindsay Nixon
Focusing to the works of Dayna Danger and Adrian Stimson, Lindsay Nixon discusses a new generation of Indigenous queer, trans, and two-spirit artists and the ways they challenge and resist the boundaries of what we consider to be Indigenous art.
Tuesday, February 28, 5:30 pm
Concert by Indigenous women's drum group Odaya
At the Gallery
Read more