SEAN SNYDER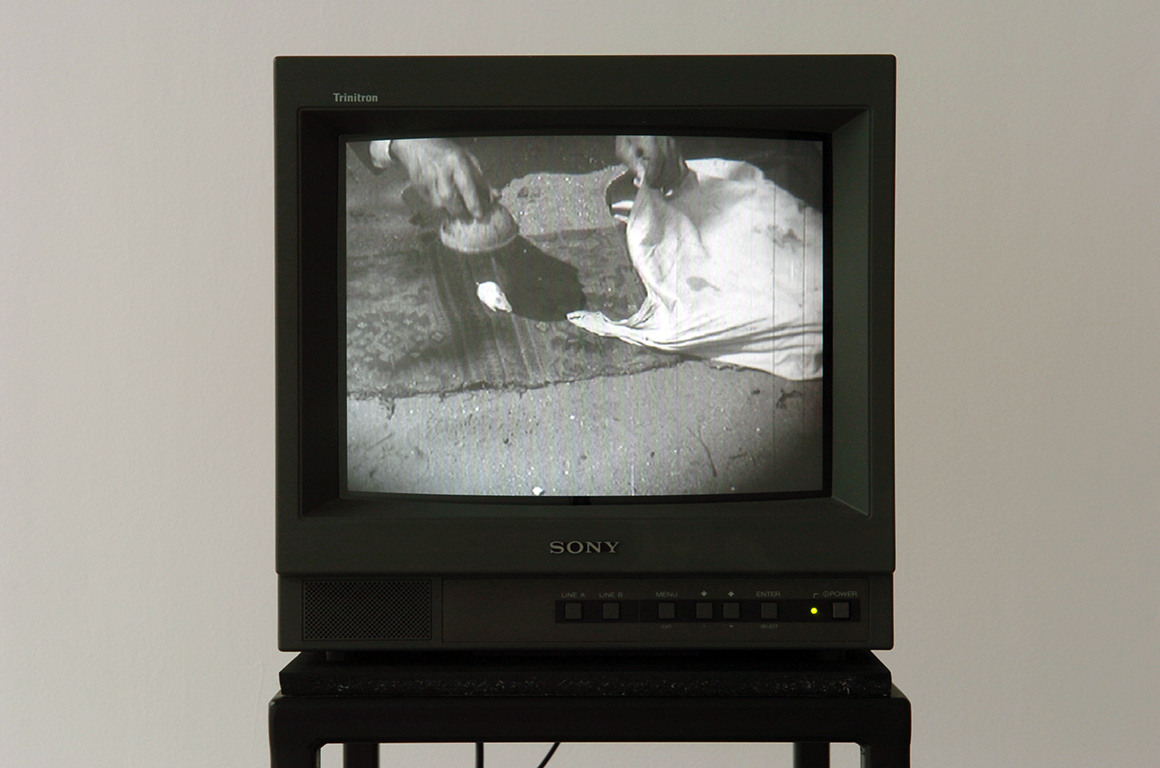 Sean Snyder takes the global circulation of data as the raw materials for his practice. He experiments multilayered signs revealing unexpected layers in an intentionally not pedagogical way. Refusing to conform to conventions, his practice avoids simple classification. In resistance to contemporary art's tendency to aspire to a mechanized consumer society, his investigations parody and mirror their processes.
Bypassing conventions, the artist's practice encodes information using an unpredictable matrix. Anatomically ordering preconceptions, his installations deconstruct assumptions that might be attributed to a topic. Interrogating representation, the nebulous investigations, occasionally come into clear focus oscillating between fact and fiction. What might seemingly be intelligible, might turn out to be far more complex. Conversely, what may apparently be complex, might unravel in multifarious, yet simple and uncomplicated ways.
Researching algorithms and unknowns, his practice dissects the aleatoric use of databanks and publicly attainable information, producing unexpectedly (and subjectively) interconnections between memory and materiality. Via a deconstruction and reconfiguration of components, he elucidates hypotheticals from incongruent perspectives.
(Artist's Statement)
Sean Snyder lives in Berlin. His current inquiries can be pursued here:
mnemosynedrone.info
EXPLORE
How do we access an image, and how does it access us?
How are belief and knowledge formed by the structuring information?
How are Sean Snyder's image archives being formed?
What will the archives of the future become?
ADDITIONAL SOURCES OF INFORMATION
Bouwhuis, Jelle, et al., eds. Now is the Time: Art & Theory in the 21st Century. Rotterdam: NAi Publishers, 2009.
Birnbaum, Daniel, Jerry Sheerin, and Jan Verwoert. Sean Snyder. Frankfurt am Main: Portikus; Köln: Verlag der Buchhandlung Walther König, 2007.
Clarke, Chris. Search and Seizure: The Ambiguity of Mediation in Sean Snyder's Untitled (Archive Iraq) Series. Photography & Culture 3.1 (2010): 65-72.
Decter, Joshua. Sean Snyder. Artforum 49.7 (2011): 268-269.
Read more
Demos, T. J. Zones of Conflict. New York: Pratt Institute, 2008.
Ebner, Martin, and Florian Zeifang, eds. Poor Man's Expression: Technology, Experimental Film, Conceptual Art. New York: Sternberg Press, 2011.
Esche, Charles. The Slobozian Question. Afterall 6 (2002): 82-87.
Fleck, Robert, Maria Lind, and Barbara Vanderlinden. Manifesta 2 : European Biennial for Contemporary Art / Luxembourg. Luxembourg: Agence luxembourgeoise d'action culturelle / Casino Luxembourg-Forum d'art contemporain, 1998.
Lütticken, Sven. Sean Snyder. Artforum 43.5 (2005): 194.
Moschovi, Alexandra, Carol McKay and Arabella Plouviez, eds. The Versatile Image: Photography, Digital Technologies and the Internet. Leuven: Leuven University Press, 2013.
Potrč, Marjetica, and Sean Snyder. Ducks, Gambling and Cultural Bankruptcy or, The Bastardised Urban Landscape. Afterall 6 (2002): 88-91.
Prince, Mark. Southfork Ranch Romania. Art Monthly 264 (2003): 7-10.
Reese, Simon. Sean Snyder: Double Dubya. ArtUS 14 (2006): 56-59.
Snyder, Sean. Disobedience in Byelorussia: Self-Interrogation on "Research Based Art." e-flux journal 5 (2009): 1-10.
Snyder, Sean. Disobedience in Tokyo. e-flux journal 9 (2009): 1-11.
Snyder, Sean. Marriott Hotel Islamabad. In Bouwhuis, Jelle, et al., eds. Now is the Time: Art & Theory in the 21st Century. Rotterdam: NAi Publishers, 2009.
Snyder, Sean. Optics. Compression. Propaganda. Art & Research 2.1 (2008) Web. http://www.artandresearch.org.uk/v2n1/snyder.html Retrieved on April 8 2015.
van Weelden, Dirk. On Mobility. Amsterdam: De Appel, 2006.
Verwoert, Jan. Sean Snyder: Jump Cut Cities. Afterall 6 (2002): 70-81.
Verwoert, Jan. World in Motion. Frieze 84 (2004): 90-95.
Woznicki, Krystian. Embedded Pyongyang: American artist Sean Snyder's reconaissance of North Korea. Springerin 10.1 (2004): 42-45.
svenlutticken.blogspot.ca/2013/11/sean-snyder-no-apocalypse-not-now.html
espionart.wordpress.com/2014/07/21/featured-artist-sean-snyder
starship-magazine.org/index.php?page=item&issue=11&pages=17ff&view=11
Close
Produced with the support of the Frederick and Mary Kay Lowy Art Education Fund.
In partnership with Le Mois de la Photo à Montréal – 14th edition
The Post-Photographic Condition
Guest Curator: Joan Fontcuberta
Artist
Sean Snyder
Sean Snyder was born in 1972 in Virginia Beach, and lives and works in Berlin. Since 1998, his works have been presented in solo and group exhibitions, including at The Barbican Center (2014), the Kölnischer Kunstverein, Cologne (2013), the National Gallery of Art, Washington, D.C. (2012), the Israeli Center for Digital Art, Holon (2010), Artist Space, New York (2010), the ICA, London (2009) and the Swedish Contemporary Art Foundation, Stockholm (2009). He has received many grants and awards, including from the Office for Contemporary Art Norway, Oslo (2006) and the Institute of Contemporary Art, Sofia (2004). He is represented by Lisson Gallery in London, Galerie Chantal Crousel in Paris, and Galerie Neu in Berlin.
Close
Works