News
The provincial government has requested that Universities remain closed until May 1st. In the meantime, we are working from home and we invite you to follow us online.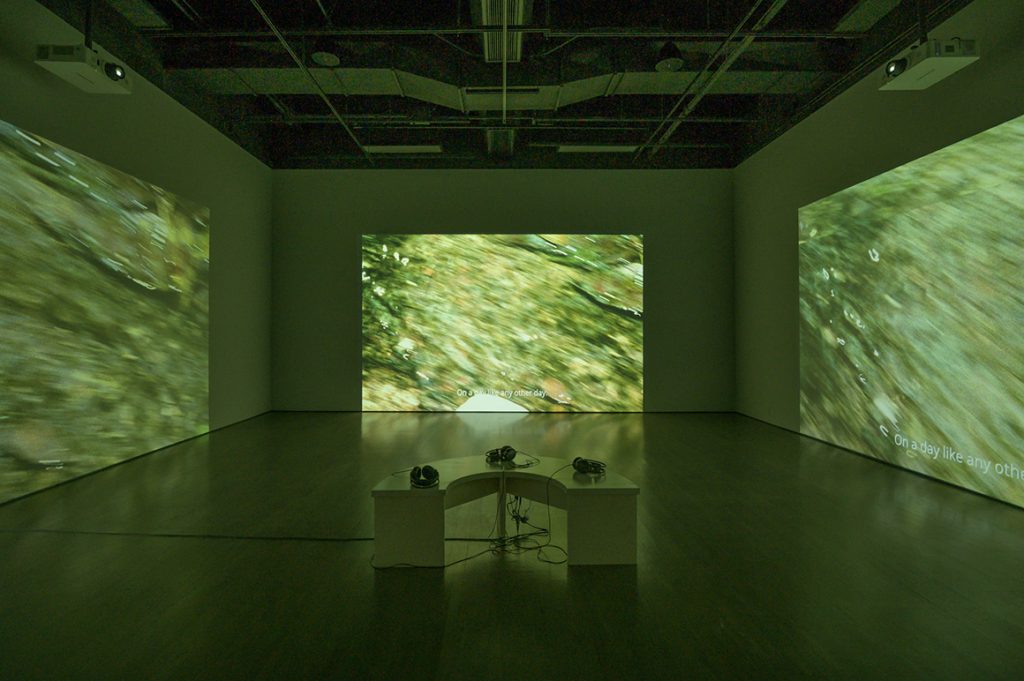 February 5 – April 4, 2020
Curator: Julia Eilers Smith
Miryam Charles, James Nicholas Dumile Goddard, Rochelle Goldberg, Fallon Simard, Malena Szlam and Syrus Marcus Ware
The Gallery is pleased to announce the list of participating artists selected for its annual graduate students' exhibition:
Ka Wa Cheung, Elliott Elliott, Christopher Johnstone, David Lafrance, Ahreum Lee, Diyar Mayil, Iso E. Setel, Mariane Stratis and Jiyang Zhang.
It is with great regret that we have to cancel this edition of Ignition. Please follow us online as of April 6th to know more about the artists and their work.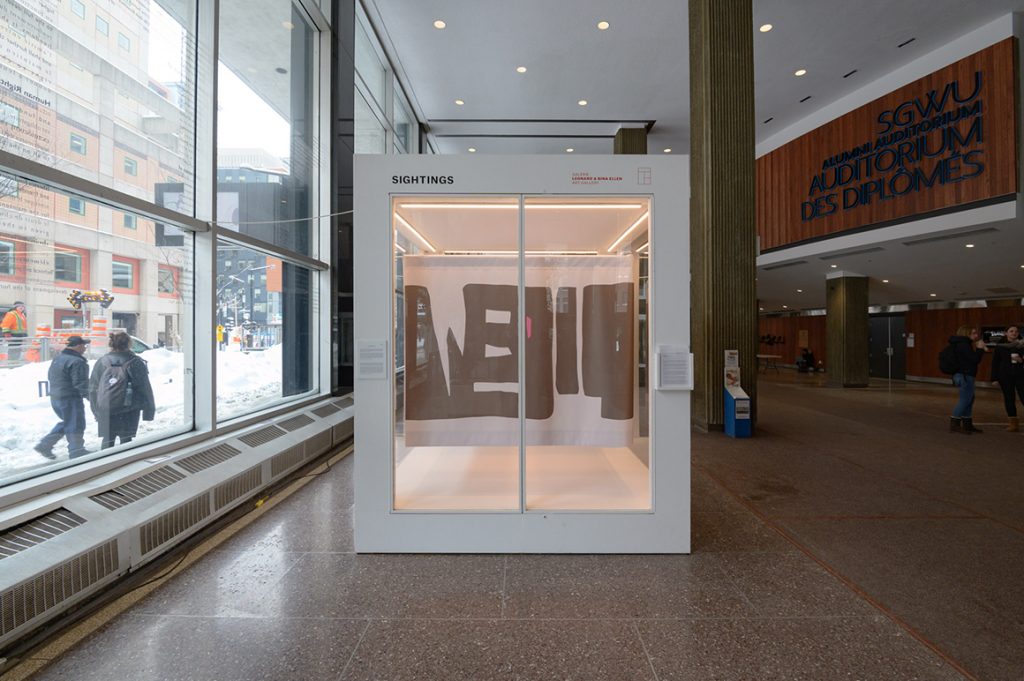 SIGHTINGS 29
RIGHT HERE, RIGHT NOW
January 11 – May 10, 2020
A project by karen elaine spencer
Throughout the duration of the exhibition, a series of texts by Rodney Saint-Éloi will be circulated every Friday.
An apocalyptic manifesto in thirteen brief texts founded in the experience of those suffering under what has been called the apocalypse.
INAUGURAL PROJECT
EXPANDING EXHIBITIONS RESIDENCY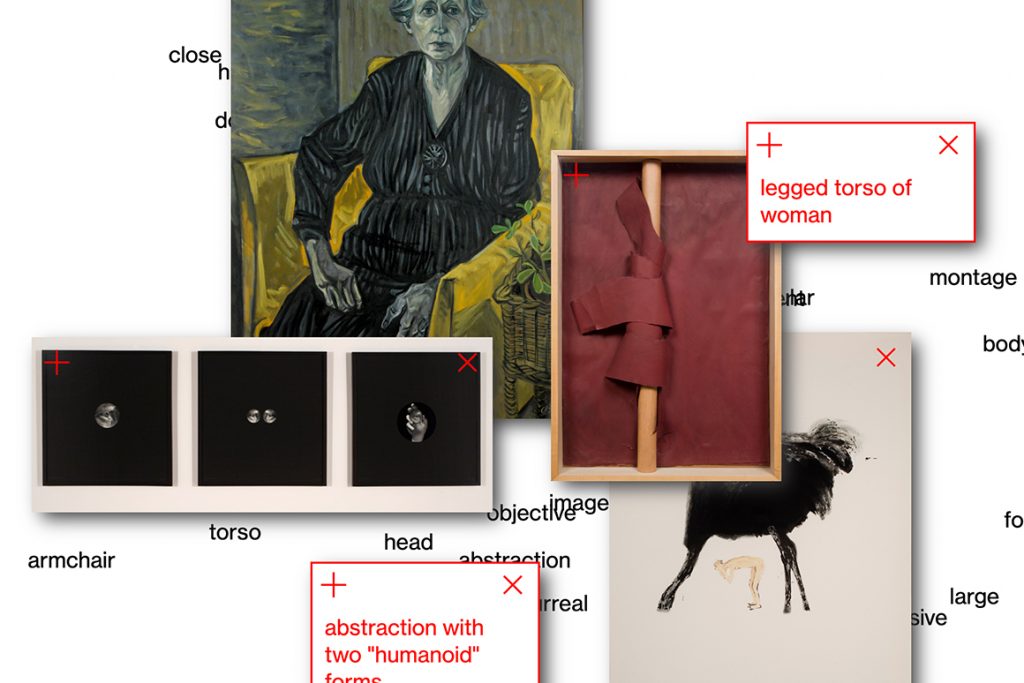 Establishing a Database Connection
Residents: Gavin Park & Kristina Vannan
Part exhibition framework experimentation, part interface design interrogation, Establishing a Database Connection investigates how the digital file database of the Leonard & Bina Ellen (LBE) Gallery's collection can be activated beyond the pure intention of data preservation and storage.
This residency, in partnership with the Departments of Art History and of Design and Computation Arts, was made possible by the generosity of art historian Reesa Greenberg.