Lorenza Böttner: Requiem for the Norm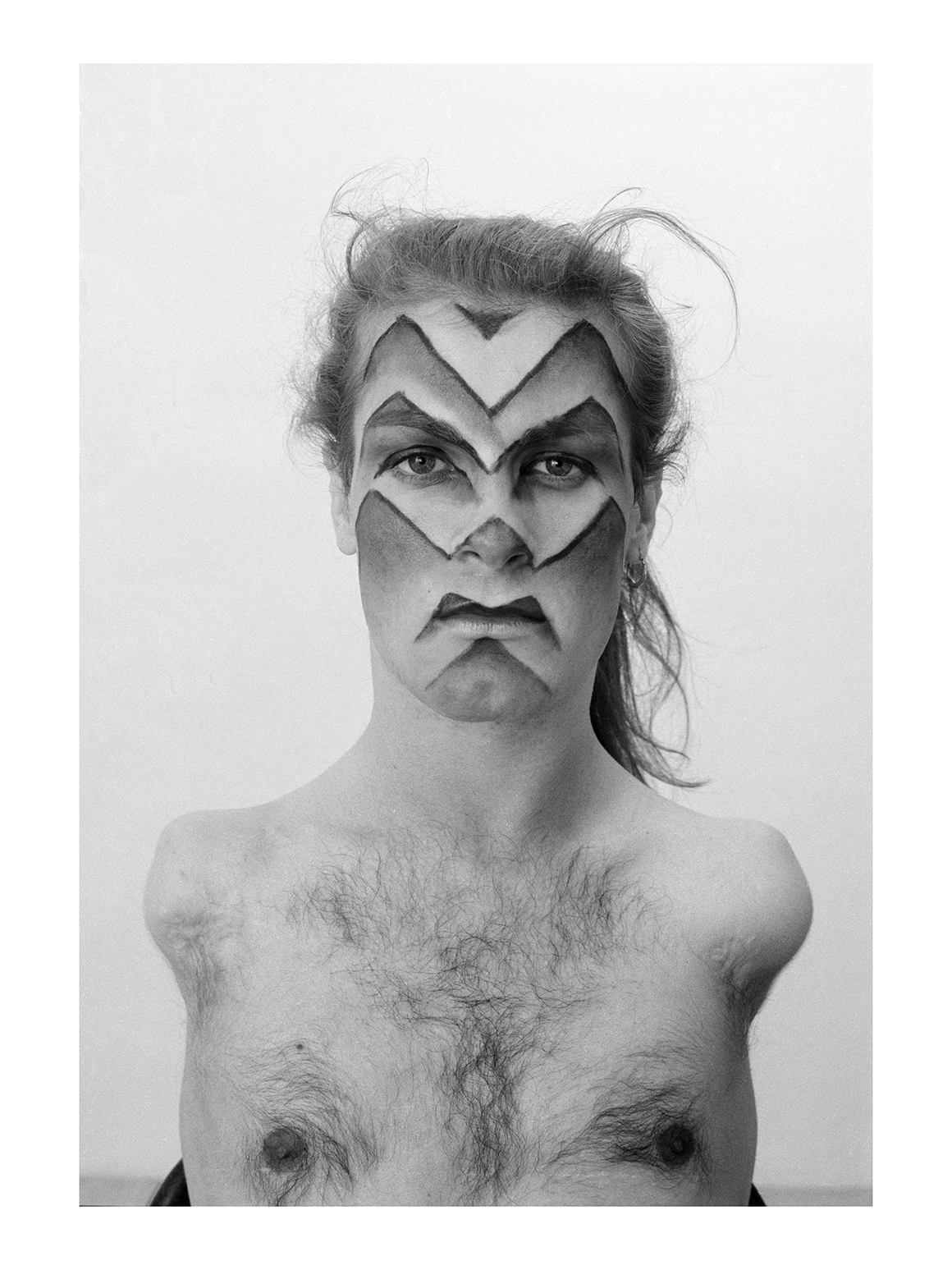 April 29 – June 19, 2021
Curator: Paul B. Preciado
Produced with the support of the Frederick and Mary Kay Lowy Art Education Fund
Lorenza Böttner: Requiem for the Norm, curated by philosopher Paul B. Preciado is the first major monographic survey of Chilean/German artist Lorenza Böttner's lifework. A trans person without arms, Böttner worked in painting, dance, performance, photography and installation to generate a body of work that celebrated her standpoint and gender expression, resolutely transgressing and refusing any and all ableist and gender-normative prescriptions. Over sixteen years she produced more than two hundred works working with her mouth and feet and performing in the public arena of the street. The exhibition presents her work along with documentary videos as well as correspondence and photographs from her archive.
Böttner's work was first introduced by Preciado at documenta 14 to be the subject later of a retrospective exhibition organized by the Württembergischer Kunstverein Stuttgart and La Virreina Centre de la Imatge, Barcelona. This exhibition recently traveled to the Art Museum at the University of Toronto.
Included here is an excerpt from Preciado's essay, keywords and guiding questions, bibliographic references, a short documentary, and audio descriptions of selected works.
Biographies
ESSAY
EXPLORE
KEYWORDS
DOCUMENTARY
AUDIO DESCRIPTIONS
BIBLIOGRAPHY